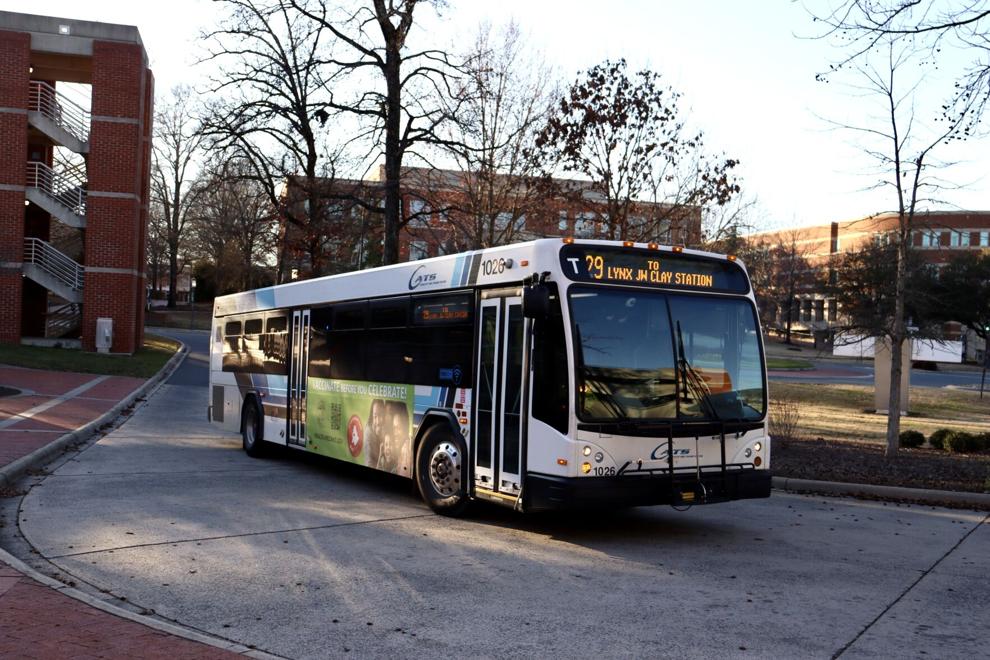 The city of Charlotte has a lot to explore, but finding a way to get around can be daunting. Luckily, there are plenty of transportation options to choose from. Here are some options.
Driving is the most common mode of transportation. Traffic congestion can be bad at I-77 right before uptown, I-85 south entering Gaston County and I-485 near Ballantyne. Charlotte was built for cars, and the sprawling streets far north and south can be hard to navigate without one. A UNC Charlotte parking pass can be purchased from PATS. 
The CityLYNX light rail was introduced in 2007 with 15 stations and was upgraded in 2018 to link UNC Charlotte to Uptown. The system stretches over 19 miles and has 26 stations. The light rail is free to all Charlotte students, and hopping on and off is easy and convenient. In addition, there are park-and-ride locations where you can park your car, then use the light rail for the rest of the day.  
The CityLYNX Gold Line Streetcar runs twenty-minute trips throughout central Charlotte, and expansion is planned for the next decade. The Gold Line and Blue Line have little foot traffic when it is not rush hour, and The Gold Line is free to use for all Charlotte students. 
Rideshare services like Uber and Lyft have been popular for the last decade; finding one is easy and quick, and prices have been reasonable. Be safe, and have the driver say who they are looking to pick up, or check the license plate on their car before getting into a ride-share vehicle. 
Students can use scooters and bikes throughout uptown Charlotte, and there are bike racks on the Gold and Blue Lines. Keep in mind that Church St., Stonewall St., College St. and 7th St. prohibit scooter and bike riding on sidewalks.
CATS runs the public transportation for all buses in the city of Charlotte. There are 65 bus routes in Charlotte, with 2,957 bus stops. The routes go throughout all parts of the city and run consistently throughout the day. Starting at the CTC (Charlotte Transportation center), you can find all these services available. Like all public transportation, the further you get from uptown, the more difficult it will be to find an accessible ride. More information on the Gold and Blue Lines, scooter safety and bus schedules and maps are available on the City of Charlotte website.