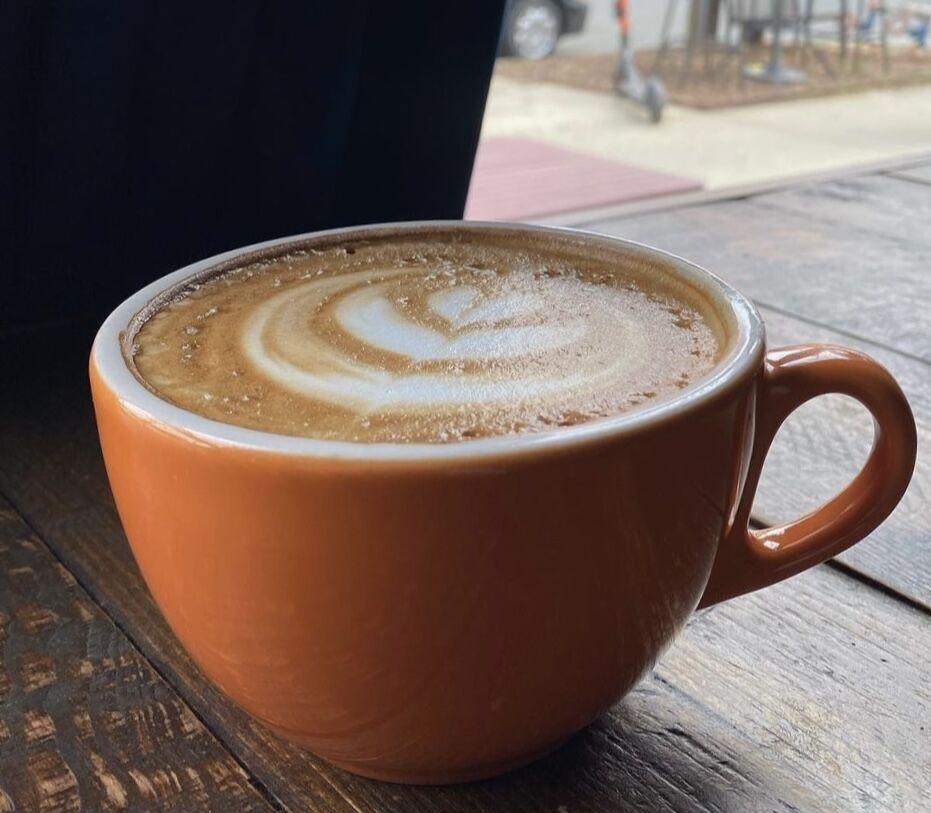 Charlotte is home to many specialty coffee shops. While there are not many in University City, the LYNX Blue Line Station here at UNC Charlotte will give you a ride to many cafés in the Charlotte area. From iced vanilla lattes with oat milk to a cup of black coffee, these are some of the top specialty coffee shops in Charlotte. 
The Hobbyist (Villa Heights)
The Hobbyist is a fun café. Located off of 25th St., this café serves many specialty drinks, such as an espresso tonic or a black walnut latte. They also sell a wide variety of craft beer and wine if it is too late for coffee. The Hobbyist is at its best with friends. The Hobbyist is open from Monday-Thursday 7:30 a.m. to 9 p.m., Friday 7:30 a.m. to 10 p.m., Saturday 8 a.m. to 10 p.m. and Sunday 8:30 a.m. to 6 p.m.
Undercurrent Coffee (Optimist Hall)
Undercurrent's cool tones and quality drinks make it an essential visit at Optimist Hall. While the shop is just a small vendor, Optimist Hall offers a wide variety of seating options that provide a cozy atmosphere to a local café. Light rail riders can reach Optimist Hall by getting off at the Parkwood Station on the LYNX Blue Line. Undercurrent also has a stand-alone location in Plaza Midwood for a more traditional café experience.
Coco & the Director (Uptown Charlotte)
Coco & the Director is the essential coffee shop in Uptown Charlotte. Located on 100 W Trade St., the café is within walking distance from the Charlotte Transportation Center (CTC) stop on the LYNX Blue Line. This café has a beautiful interior, sporting a massive chalkboard wall and comfy seating alongside the stairway. Enjoy their delicious chai tea latte and grab a clever postcard on your way out. Coco & the Director is open Sunday-Friday from 6 a.m. to 6 p.m.  They are open until 8 p.m. on Saturday.
Smelly Cat Coffee (NoDa)
NoDa's resident coffee shop, Smelly Cat, has a strong reputation. While the café is small, it has a community-oriented atmosphere. Smelly Cat is right off 36th St. Station on the LYNX Blue Line and is open from 6:30 a.m. to 2 p.m. on weekdays and 7 a.m. to 5 p.m. on weekends.
Not Just Coffee (Dilworth)
Not Just Coffee takes coffee seriously. Located off Park Road, this café offers finely dialed espresso and stunning latte art. They also have specialty drinks, such as the bhakti ginger chai or nitro cold brew. The Dilworth location is open on weekdays from 7 a.m. to 5 p.m. and 8 a.m. to 5 p.m on weekends. Their coffee is also available at The Market at 7th St., Packard Place and Atherton Mill.