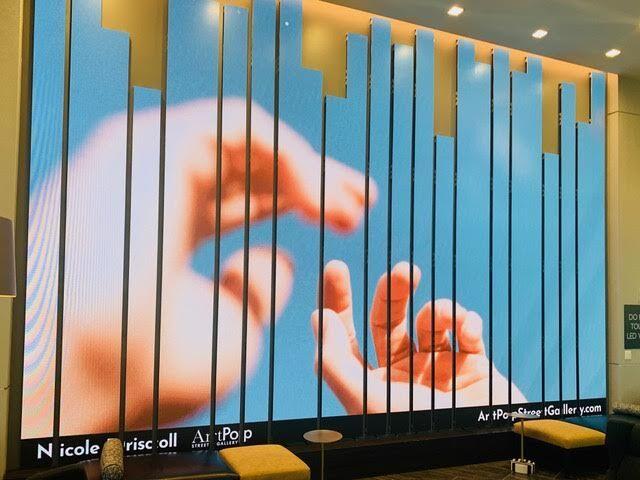 ArtPop Street Gallery is a non-profit organization helping local Charlotte artists achieve sustainable success by displaying their work throughout the area.
Wendy Hickey, founder and executive director of ArtPop Street Gallery, said, "The work that we and other creative organizations in Charlotte do is so important so that local artists are no longer a secret."
ArtPop Street Gallery helps to fill two gaps in Charlotte: the need for art in our community and artists' need for a platform.
ArtPop Street Gallery has various programs designed to help local artists. One of these is the Cities Program, where selected artists receive coverage in public media and educational opportunities. More recently, ArtPop Street Gallery has expanded to Inspiration Projects. They match organizations and businesses in the area with local artists to develop creative solutions for different kinds of projects, allowing Charlotte artists to showcase their work through paid opportunities.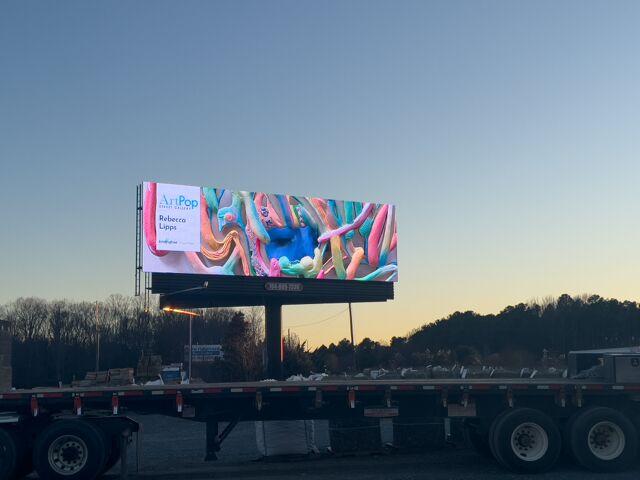 Hickey said connecting local artists to paid jobs is crucial from an upward mobility standpoint for these artists who are developing their brand, image and reputation. Since the start of their Inspiration Projects in the fall of 2020, ArtPop Street Gallery has been able to help local artists achieve over $500,000 in commissions.
They also host solo pop-up shows for their artists and community events like the annual Upcycled Fashion Show in the fall, also called "Project Freeway" and participate in Charlotte community festivals like Charlotte SHOUT! coming this spring.
Being connected and developing relationships with the Charlotte art community is vital to ArtPop Street Gallery's success. Sara Simmons, Assistant Director of Donor Relations for Engagement at UNC Charlotte, was a part of the Cities Program class of 2021. Through ArtPop Street Gallery, she continued to build her reputation and validity in the art community and participated in Immersive Van Gogh in 2021 and Blumenthal's Charlotte International Arts Festival in 2022.
"ArtPop Street Gallery validates the work of artists and helps them gain widespread recognition, which leads to a vast increase in opportunities," said Simmons. "With all the talented student artists here at UNC Charlotte, I am confident many more Niners will have the opportunity to showcase their work through this amazing program."
ArtPop Street Gallery is celebrating its 10-year anniversary by highlighting its over 450 artists over the years and showcasing this year's class of 2023 Cities Program artists all over Charlotte and even on a billboard in Times Square.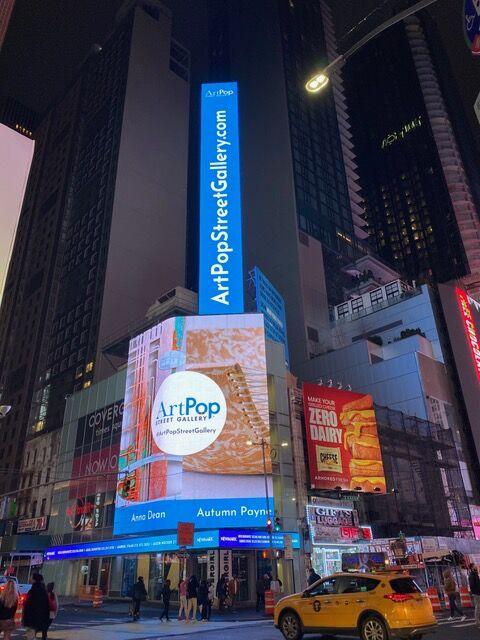 Anyone can be involved with ArtPop Street Gallery, whether they are an artist or not. Students interested in supporting ArtPop Street Gallery and their mission can visit ArtPopStreetGallery.com to donate or be paired with a volunteer opportunity.
Artists interested in becoming one of next year's class of 2024 Cities Program artists can apply in the fall when the application opens. More information and examples of Charlotte artists' work can be found on Instagram @artpopstreetgallery.