Rating: 7/10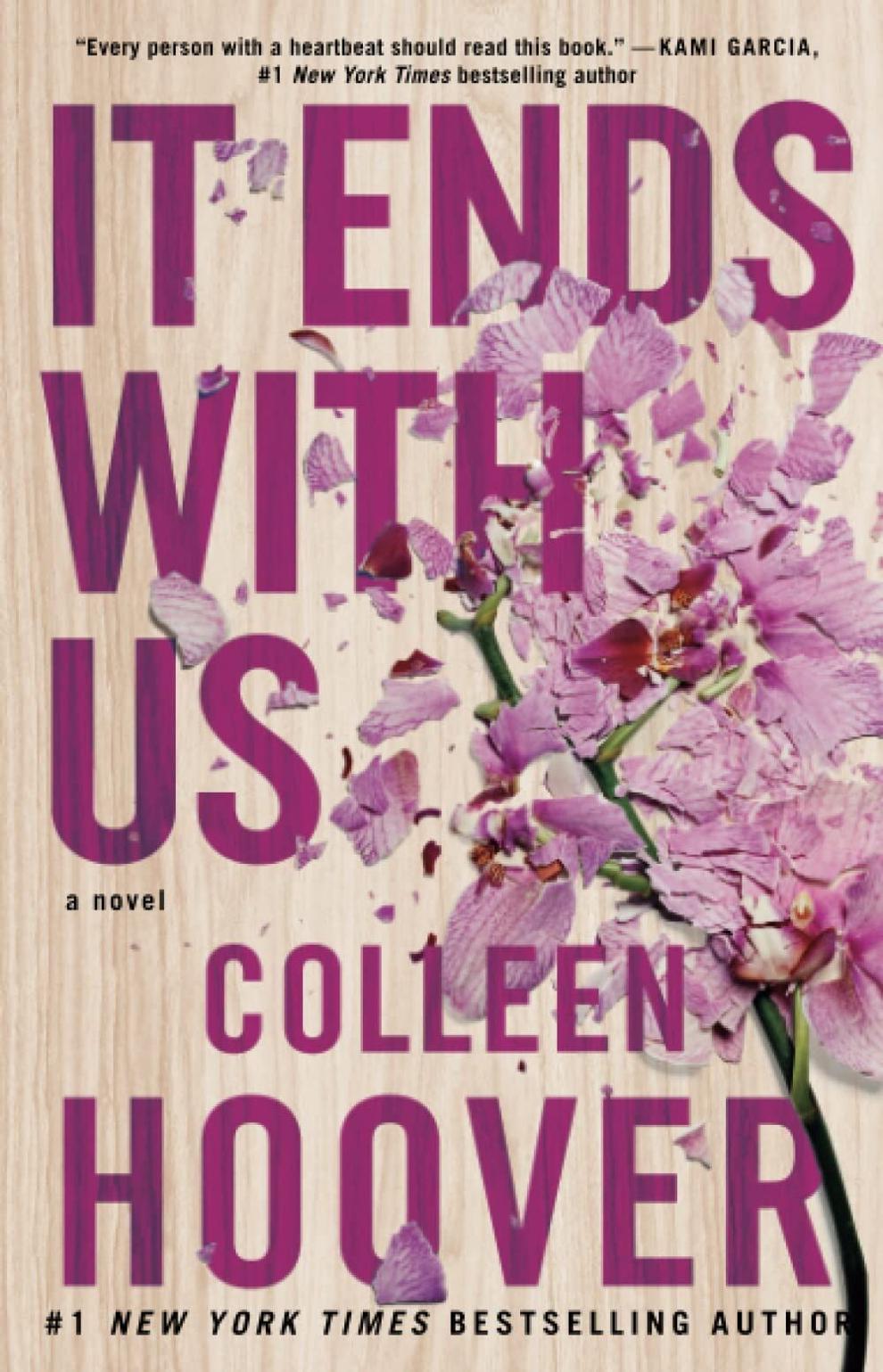 One of my New Year's resolutions was to read more books. Shortly after this resolution, I found myself on "book tok," which is a side of TikTok where you will find videos about book recommendations and more. The one book I kept hearing about was "It Ends with Us" by Colleen Hoover. Hoover has risen to immense popularity with several bestselling novels, including "Verity," "Reminders of Him" and "Ugly Love."
I didn't know exactly what "It Ends with Us" was about, but more that it was nearly impossible to put down and was just amazing. That said, I had very high expectations going into the book. However, I was left with mixed feelings. "It Ends with Us" was originally published in 2016, but it received a lot of recent attention and praise. I do think it is one of those books that is better to go into almost blindly without knowing too much about the plot. However, for the sake of this review, I will discuss just a bit of the plot.
I don't think the book started out super special. In fact, the first half or so was mildly uneventful, focusing primarily on a twenty-something-year-old's life navigating work and relationships. I kept thinking, "what is the hype about? This is so boring, and nothing is happening," for quite a while. After college, Lily Bloom moves from her small town to Boston, a city she has always dreamed of living in, and starts her own business.
Lily quickly finds herself head over heels for a Boston neurosurgeon, Ryle Kincaid. She thinks life is good: a solid job, her dream city and a handsome man. However, living fully in the present is hard when your heart is in the past. Lily's past is filled with trauma, an intense first love and many unresolved feelings. So what happens when the past and present parts of Lily's life collide? Well, that is something readers will have to see for themselves.
I thought this book would be a bit more on the thriller side from what I had heard previously, but it is definitely not. It is a romance novel but also a drama that contains multiple layers. In the beginning, Ryle and Lily's passion is steamy, and there are a lot of intimate encounters between the two. However, it felt like too many intimate moments that were a bit too detailed for my taste and not enough of getting to the bottom of the actual story. That would probably be my main complaint: it moves too slowly and takes a while to get to the real message and plot. Yes, some build-up is needed, but I think we got overkill.
However, once it gets going, it is super interesting and an emotional rollercoaster. I found myself silently praying behind the book hoping Lily would make the best decisions she could and really rooting for her. The biggest takeaway for me was near the end of the book when I realized what the title really meant. All I can say is when you realize what the title of this book means, it is so powerful.
So, was this book the written masterpiece everyone says it is? In my opinion, not necessarily. However, there is a powerful and beautiful message in it that I think is important for many to read. I like Hoover's writing style and how we get to know each character, from their quirks to their backgrounds and personal histories. I am definitely interested in reading more of her books as she is a very talented author.
If you are interested at all in reading "It Ends with Us," I would say go for it. I do think people's reactions to this book can differ, especially depending on your own personal experiences in life. Nonetheless, it is worth it, and I am looking forward to reading more Hoover books soon.