The Rail Trail lights are back in Charlotte for 2023, with the 3.5-mile trail starting at Atherton Mill and ending at the Pavillion across from Futo Buta.
The trail contains interactive pieces such as "High Beams, "The Kaleidoscope" and "Cheeks Laboratory." After sunset, the light conditions allow each of the six art installations to pop with vibrant colors.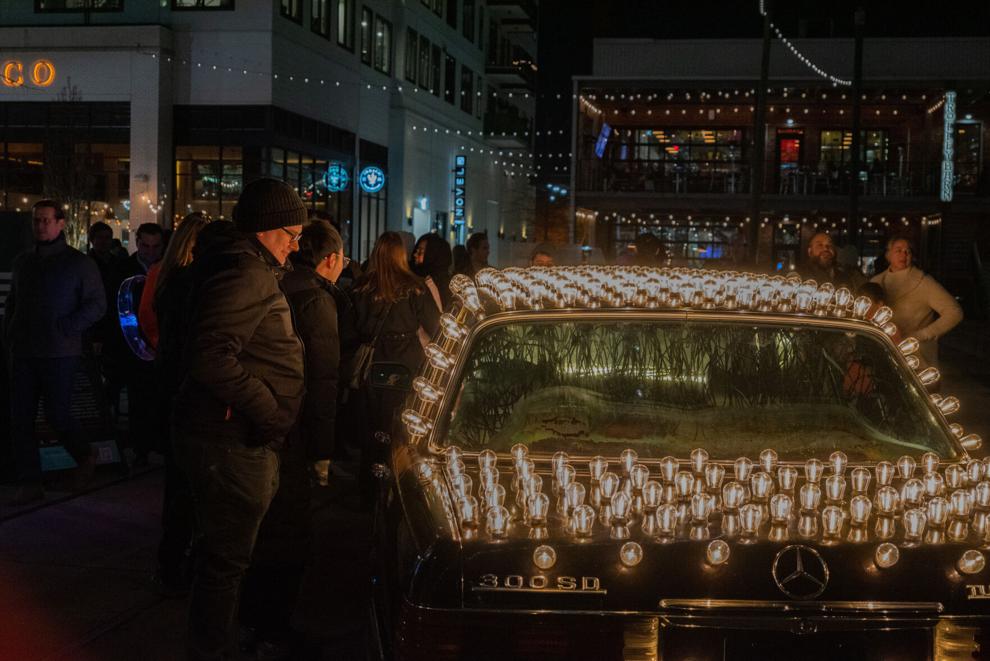 The first stop on the trail is the installation titled "High Beams," a Mercedes car with light bulbs illuminating the exterior. The lights can detect when people are close to the vehicle affecting the overall brightness of each light bulb. According to the artist Matthew Steele, the purpose is "alluding to animation or social intelligence."  
"Moment" is a futuristic holographic sculpture utilizing AI to showcase humanity coexisting with technology, and "The Kaleidoscope" features vibrant colors inside each colored window pane.
"Gold Rush" plays homage to Charlotte's rich history with gold. The structure is rigid yet free-flowing, with metallic gold that sparkles depending on the light. The piece was created by Studio Dickey, founded by Rachel Dickey, an Associate Architecture professor at UNC Charlotte. 
The last stop on the trail is "Cheeks Laboratory," an interactive installation that looks like a claw machine. Guests can play into their curiosity and press the green or red button for a surprise.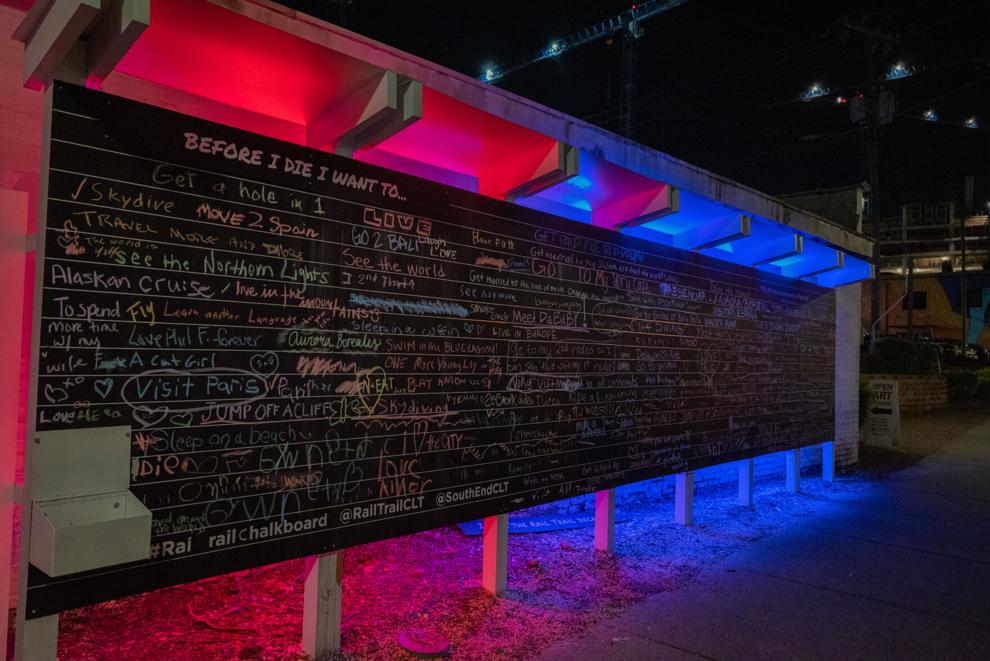 In addition to the trail, there is a "Before I Die, I want to…" board filled with people's sentimental hopes, dreams and goals. Individuals are encouraged to share their aspirations with chalk on the board. 
The trail runs from Feb. 3-19 in Charlotte's South End from 5-11 p.m.