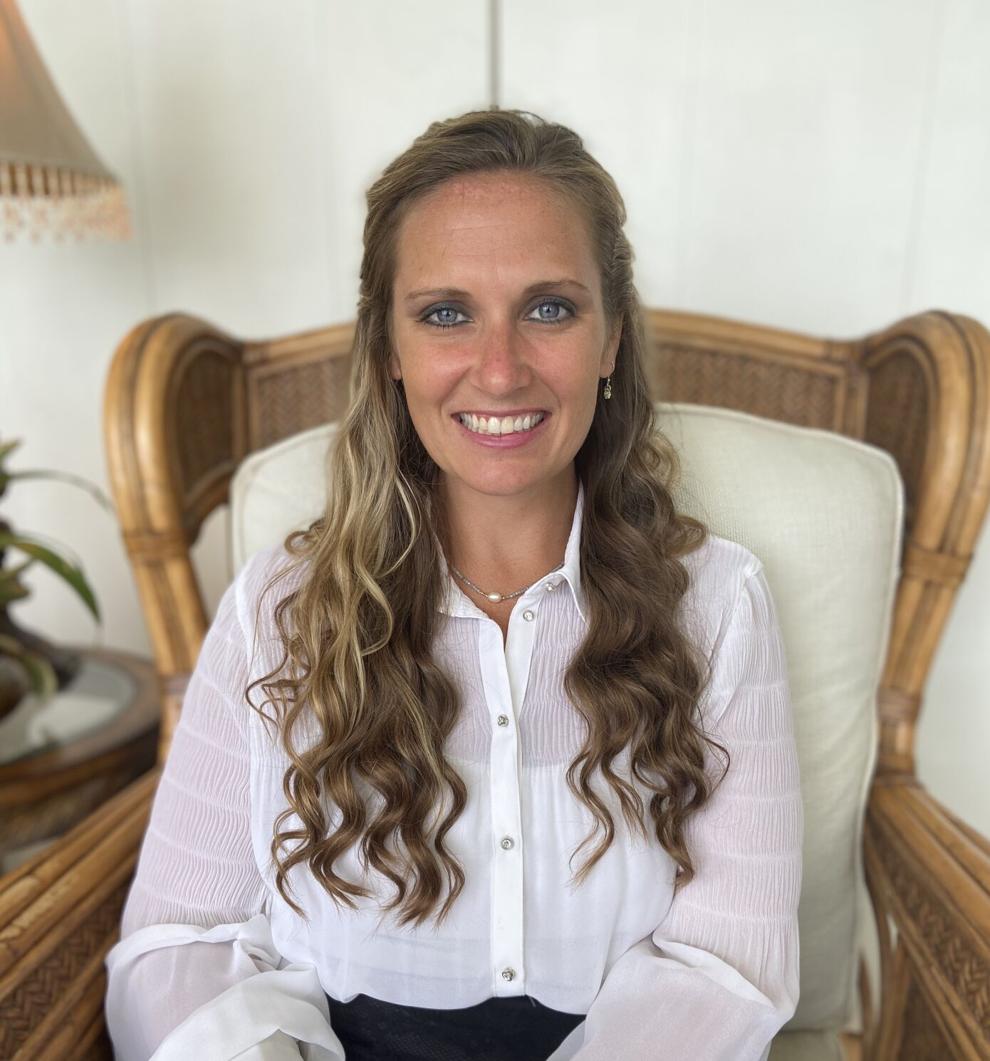 We often hear that mental health is just as important as physical health, but how can we ensure it becomes a priority for college students, especially during a pandemic? Courtney Coyle, a licensed clinical social worker, attended UNC Chapel Hill for undergrad and came to UNC Charlotte for graduate school. Coyle has a background of working with gang affiliations and the mentality behind it, military families, human trafficking, and child welfare systems and how these overlap.
"The pandemic did a couple of really great things, including making people look at mental health differently," said Coyle. "People began looking at therapy as a tool versus seeing someone as being sick or being ashamed of mental struggles. Relationships also became stronger and more meaningful during this time."
Coyle is currently located in Greensboro, but many of her clients are now meeting with her virtually. Virtual and telehealth appointments are still how most clients are meeting with their counselors due to the pandemic. While some may be turned off to this virtual approach, it is better to meet with someone in this format as opposed to not meeting at all with the given circumstances.
Though Coyle has worked with many populations and different areas of focus throughout the years, much of her work focus shifted during the pandemic.
"I started with doing bigger systematic things, but when Covid hit, I realized I could do a lot more one-on-one with people than trying to do big global changes because the world was so catastrophic at that time," said Coyle. "I really enjoy being able to support people one-on-one."
Coyle greatly enjoyed her UNC Charlotte experience, commenting on the program, the people, professors, much self-awareness and self-exploration. The latter is particularly important with the type of profession Coyle is in. Knowing yourself before trying to know and help others is very important and helpful. UNC Charlotte's program has a high focus on this so that when graduates go out into the field, they can feel good about themselves and confident in helping others.
For Coyle, a typical day consists of waking up and working out to clear her mind and then either heading to the office or staying home. She typically has a telehealth day and then an in-office day and generally has around eight to nine clients per day but says there is a line of clients waiting.
"There's a lot more therapy that needs to be happening," said Coyle. "There's a shortage of therapists right now, so people can't get in or there's no time, so right now it is a very quick-moving field, and you are turning people in and out quickly because there is a line of people ready to get therapy."
Coyle generally specializes in working with young adults. Many of these clients are going through significant transitions such as high school to college or college to young adulthood.
"Those transitions have been super hard for people during Covid," Coyle said. "Right now, that particular population is seeking out therapy. I think therapy is less stigmatized among the younger people, but also it's just such a whirlwind. People have worked so hard, and now they feel like they don't know how to handle it, how to control it or even what to do because everything is so unpredictable."
There has been a lot of disappointment during this time as many people have had such high expectations for college or their jobs, and having it not be everything they wished and hoped for can be devastating. Coyle mentioned, for example, how people who were seniors were excited but had everything taken away, and there is a lot of sadness surrounding that and the expectations.
As college students, many of us have experienced all kinds of emotions, hardships, disappointments and struggles in general within the past year with the pandemic and transition. With experience working with many people in this age range, Coyle has some suggestions.
"I think the thing about college right now is that everyone is in the unknown," Coyle said. "Don't focus on missing something or doing something because everyone is in this standstill and this space together. You don't have to be the one to try and figure it out. So don't stress about something that isn't even available yet."
According to Coyle, one in seven relationships have ended during this pandemic, so leaning into friends and social engagement are also her suggestions. She also emphasizes how helpful mindfulness can be, perhaps through meditation, taking a quick break and focusing on the present moment, yoga, breathing exercises or even reading a book.
The season of life we are in right now is hard, but luckily we have tools and resources to help us. Though times are uncertain, focusing on the present is vital and taking care of our mental health is a priority we must strive for.