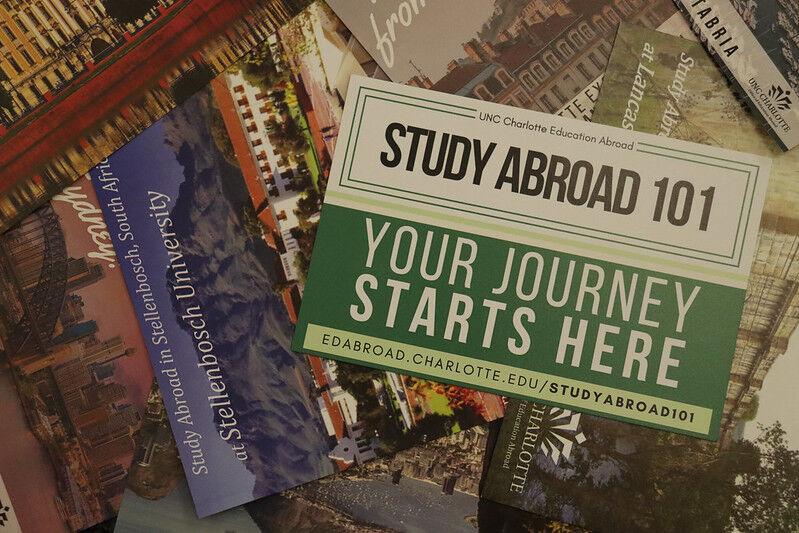 Studying abroad is the highlight of many students' college experiences. However, the glamor of life abroad isn't possible without preparation at home. If you are interested in studying abroad, here are four tips to make this process as smooth as possible.
1. Start early
It is advised that you start the pre-departure process at least nine months before your program start date. By starting the process ahead of time, you give yourself more time to gather and prepare the necessary materials, seek advice and ask questions.
2. Figure out your program criteria
There are many factors to consider when choosing a study abroad program, such as location and cost. Certain programs hosted by affiliate providers are more expensive than others, such as exchange programs. Prepare a realistic budget for this experience and choose a program accordingly. UNC Charlotte's Office of Education Abroad (OEA) has a program finder that lets you filter programs by dates, location and major. Once you have found a program that meets your criteria, the application process can begin.
3. Know why you chose your program
There is no right or wrong reason to study abroad, but you should be able to explain why you chose a certain program. Do you want to go to a certain place to connect with your cultural heritage, because of a prestigious university or because it relates to your field of study? Be prepared to explain why this specific program best fits your academic, professional and personal goals.
4. Stay organized
You will be communicating with many different parties during this process, such as your academic advisor and an OEA advisor. Additionally, the host university may require documents and transcripts as a part of your application. There are many moving parts, so keeping a list of meetings and action items will help keep you organized.
Studying abroad is a transformative experience that you will remember forever. The preparation process may feel long and tedious, but the end goal will be well worth it.