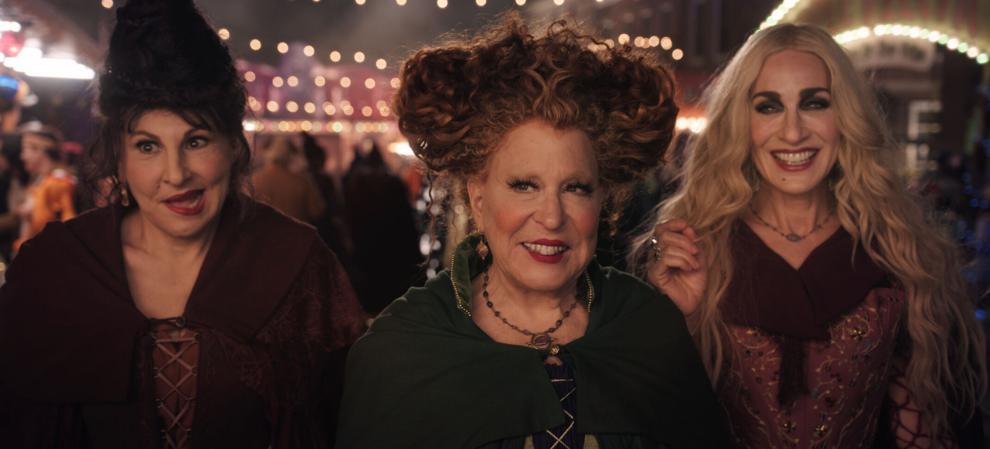 In 1993, Disney released "Hocus Pocus," a film that follows two siblings who have just moved to Salem, Mass.: teenager Max Dennison (Omri Katz) and his sister Dani (Thora Birch). Max befriends a classmate named Allison (Vinessa Shaw), a native of Salem. Allison shares the tale of the Sanderson Sisters: Winifred, Sarah and Mary, three evil witches (Bette Midler, Sarah Jessica Parker, Kathy Najimy) who used to live in a house in Salem centuries ago. On Halloween night, during a full moon, the three find themselves in the Sanderson sisters' abandoned house looking for some fun when Max lights a candle and accidentally brings the witches back! The trio must figure out how to stop the witches from becoming immortal and take all Salem's children away.
I have to say that "Hocus Pocus" is an iconic Halloween film. It's such a unique story and can give children and adults a thrill while also making them laugh. Midler, Parker and Najimy are fantastic in their roles as nasty, evil, yet hilarious witches. This is a film I look forward to every Halloween season, so when I saw that "Hocus Pocus 2" was coming out this year, I was super excited.
I thought the trailers for this second film looked decent, but I did worry a bit about how they would touch a film so iconic 29 years later. Nonetheless, I had to give it a watch. "Hocus Pocus 2" opens with Winifred, Sarah and Mary as young girls in their village of Salem. I think the casting of the young witches was great as the children looked just like miniature versions of the adults. The beginning of the film shows us that the three girls were banished from their village forever by the Reverend after Winifred refuses to marry a young man in the village. The young girls flee to the forbidden woods to escape being taken away, when all of a sudden, they are approached by a witch. The witch claims she usually eats the children who wander into the woods, but she sensed power in Winifred, so she set them free, but not before giving them a magical spell book.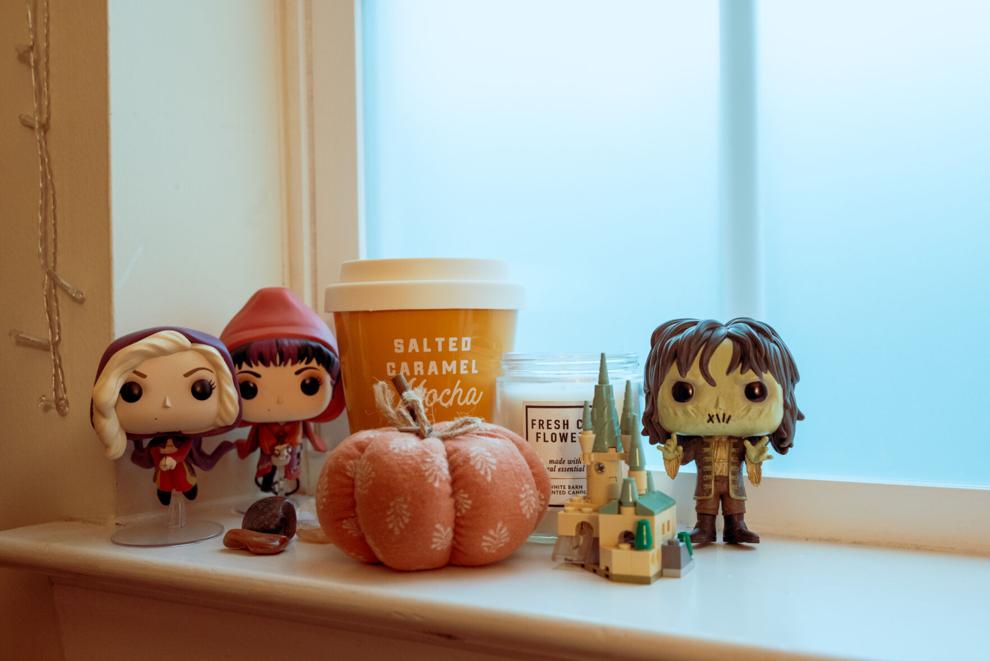 One of my biggest issues with the film is that they completely changed Winifred's character. In the first movie, we see her as the evil, nasty witch she is. She doesn't care much about her sisters' well-being as she is solely focused on gaining power for herself, no matter the cost. This completely shifts in "Hocus Pocus 2," where all of a sudden, she is compassionate and loving to her sisters and never wants to leave them, even if she has the opportunity for all the power in the world. It's simply not accurate. Also, the three friends, Cassie, Becca and Izzy, are not likable whatsoever. Their drama about growing apart adds absolutely nothing to the story. They also try too hard to be funny, which is super annoying. Even when Becca notices that perhaps she may have her own witch powers, it is ridiculously anticlimactic as we never felt the need or want to root for her. Finally, I hate that there is no mention of or that we don't see Max, Dani or Allison as they were the first film's main characters.
I wanted to like "Hocus Pocus 2" so badly since I absolutely adore the first one. However, for me, it completely missed the mark. I don't think Disney should have even touched this film 29 years later, as they added nothing new to it and made it worse. Take my advice, skip the second film and keep your happy and fond memories with just the first movie.
Rating: 3/10