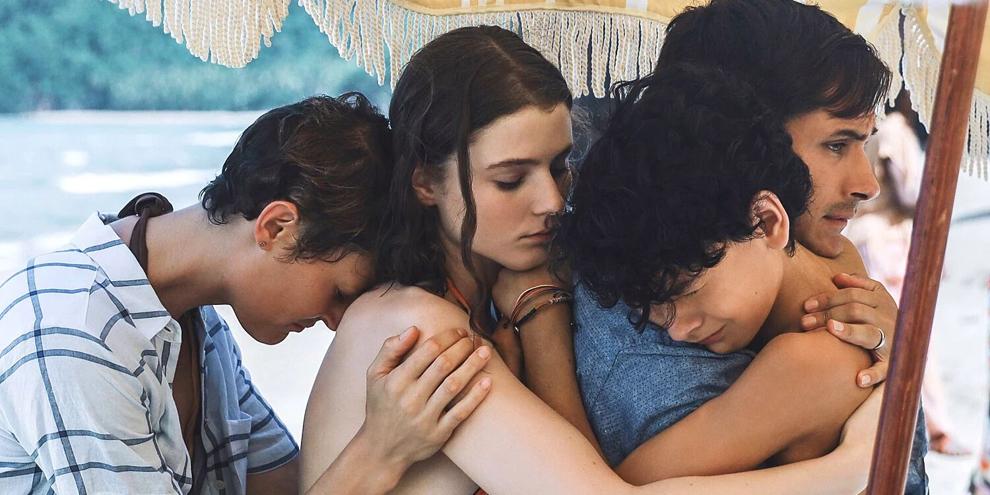 M. Night Shyamalan will leave you with a rather memorable experience, whether it be good or bad. Our story follows a family (Gael Garcia Bernal, Vicky Krieps, Alex Wolff and Thomasin McKenzie) who go on a tropical vacation. They discover a beautiful hidden beach with other families, including Rufus Sewell and Abbey Lee when they realize the beach is aging them rapidly.
There is certainly no denying that the premise certainly draws an audience into whatever madness might unfold. If that sort of thing is your cup of tea, "Old" will deliver the dark and twisted thrills that you desire. Our cast is game for all of the weirdness and depravity that Shamalyan forces on them. One of the film's greatest strengths is the phenomenal cast navigating the horrors that this beach entails. Some could even consider this a slasher film, where the beach is the metaphorical madman chasing our families. From that perspective, our cast across the board perfectly conveys the sense of madness the beach is causing them, particularly in the last half, when things start going mental. 
Even more than just psychological horror, we get moments of pure nightmarish mayhem. That nightmarish quality is unlike anything we've seen in Shyamalan's filmography, and I hope we see more of it. All of the right ingredients are there for a compelling and thoroughly memorable mystery as to what's happening.
The biggest problem with "Old" is the one that has unfortunately plagued almost every film from M. Night. If you do not know, he has quite a fondness for pulling the rug out from under his audience. In some cases, it leaves us in awe, and others leave us scratching our heads in confusion about what we just witnessed. In the case of "Old," we get a resolution that is nothing more than just disappointing. The mystery of this beach is so mesmerizing and forces us to ask some direct and tough-hitting questions. When we find out why and how these things are happening, it's the safest possible option. Unfortunately, our imagination truly gets the better of us, which completely tarnishes the actual points the film is trying to make.
"Old" is a prime example of a satisfying scare-fest in the return of the summer movie season. Its thrills are plentiful and delivered in a way keeping us entirely on edge and unable to guess what happens next. The problem is that the resolution leaves us with even more questions and a response of "is that it?" This goes to contradict the more horrific thoughts and ideas explored early on. Your possibility of liking "Old" primarily depends on what you are looking for going in. If more straight horror thrills are what you are looking for, then this one will deliver. If you are looking for something a little more thought-provoking, this will not be for you.
Rating: 6/10
Watch The Trailer Here:https://www.youtube.com/watch?v=A4U2pMRV9_k