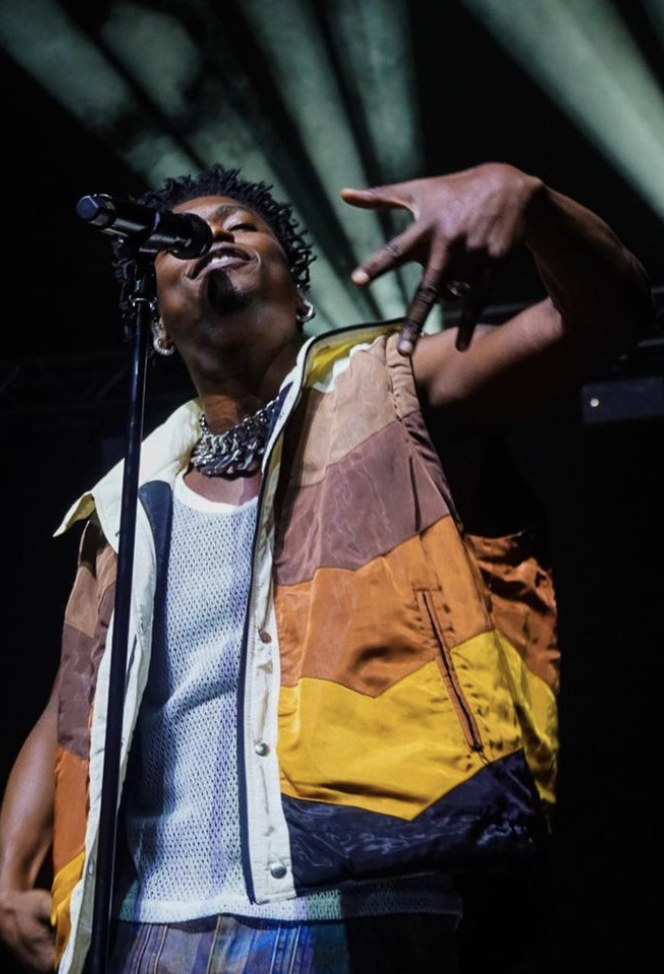 UNC Charlotte kicked off homecoming with a series of events throughout the entire week. One of the week's biggest events was the Lucky Daye concert, hosted by Charlotte's Campus Activities Board (CAB).
Students entered Halton Arena's doors to either stand in the pit or get a seat for the show.
A couple of DJs started playing songs that most students knew and started shouting the lyrics to. These songs included "That's What I Like" by Bruno Mars, "Leave the Door Open" by Silk Sonic and "Up" by Cardi B.
The concert opened up with surprise appearances by rappers Nardo Wick hyping up the audience by performing "Who Want Smoke??" and Monaleo, who performed some of her songs, such as "Show You Sum" and "Faneto Freestyle."
As soon as Lucky Daye appeared on stage, the whole arena applauded. The singer not only performed songs off of his album, but he also interacted with the audience during "Late Night" and played the bass for one of his songs, "Feels Like."
The singer then introduced his song "On Read" by asking the audience, "Ever been left on read before?"
Throughout the show, Lucky Daye showed off dance moves, and fans danced in the pit and stands of the arena as they echoed the lyrics of every one of his songs. At a couple of points in the show, he teased fans by showing off his physique and ripping off some of his clothing. During the performance, he brought up some fans from the audience who danced with him, and he sang to them. One of the fans shared a brief, steamy moment with him on stage during "Love You Too Much" that made the audience cheer and react even louder. He slowed it down with his song, "Fever," and he kept the entire audience on their feet during the song.
Toward the end of the show, Lucky Daye performed a fan-favorite song, "Over," where he joined the audience with the fans surrounding him and singing along with their flashlights on. To close the show, he ran back up the stage and sprayed water onto the audience, ending the concert on a really good note.