Platform: Nintendo Switch
When the "Booster Course Pass" DLC for 2017's "Mario Kart 8 Deluxe" was revealed in February, I was unbelievably hyped. Not only was Nintendo EPD adding 48 new tracks to the game, but all of the ones shown in the reveal trailer seemed to have undergone a fabulous graphical facelift. However, my excitement didn't come alongside a hint of concern for both the expansion itself and its surrounding circumstances. I've spent a fair amount of time seeing what Wave One of the DLC has to offer, and while it's overall quite impressive, I'd be lying if I said there weren't still a few pitfalls Nintendo may have stumbled into with their execution.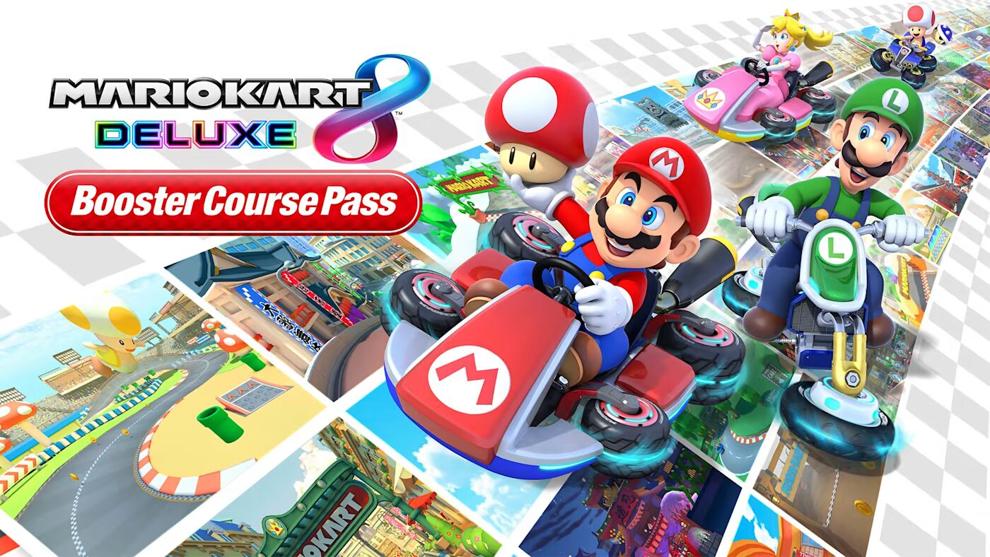 For those unfamiliar, the "Booster Course Pass" is not one downloadable update but rather a series of updates scheduled to launch between now and the end of 2023. The first launch was March 18, 2022, and added eight additional courses, bringing the total number of racetracks in the game to 56. From a business perspective, drip-feeding content over time makes sense, as it ensures high user engagement with the game over a prolonged period. However, I would argue that spreading the six waves of content out over nearly two years leaves too much time between bursts of new content. While players can choose the amount of time that players spend in either local or online multiplayer with these new tracks, it only took me an hour to see all of the new content from Wave One. At the end of the day, the value of 48 tracks for the "Booster Course Pass'" $25.00 price tag is incredibly high. However, when you consider that the wait between each wave is poised to be three to four months, it makes me question if the content offered by each update will have enough staying power to carry those gaps.
As for the tracks themselves, Wave One offers a fairly strong selection, with every location having solid gameplay and presentation. Paris Promenade and Tokyo Blur from 2019's "Mario Kart Tour" have been implemented beautifully, with Nintendo EPD opting to combine that game's more segmented course designs into one unified map. Other tracks such as Coconut Mall from "Mario Kart Wii" or Choco Mountain from "Mario Kart 64" have seen fewer structural changes but still had a complete graphical overhaul. For these new tracks, Nintendo has opted for an art style heavily reminiscent of "Mario Kart Tour," albeit with more technical flair than that game. It may not be for everyone and the brighter colors and slightly flatter texture work stand out a little compared to the base "Mario Kart 8 Deluxe" course lineup. However, many of the courses still look fantastic in their own right, with special mentions going to Sky Gardens and Ninja Hideaway. Finally, the beautiful, fully orchestrated soundtrack accompanying each course makes them feel right at home with the rest of the content in "Mario Kart 8 Deluxe."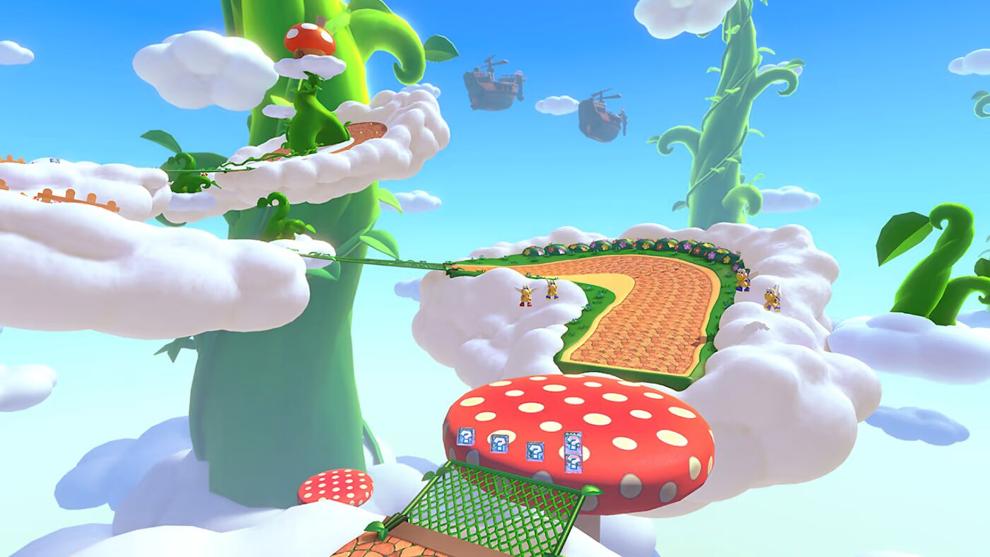 I won't spend much time on gameplay or control, as those aspects remain entirely unchanged from the base "Mario Kart 8 Deluxe" package, meaning they're fantastic. I can happily confirm that the new courses still maintain a rock-solid 60 Frames-Per-Second and match Switch's maximum resolution settings for both TV Mode and Tablet Mode. That being said, one mildly disappointing aspect of the new tracks is that they don't take advantage of several central gameplay mechanics of "Mario Kart 8 Deluxe." For example, none of the courses in Wave One contain underwater sections, which have been a series mainstay since 2011's "Mario Kart 7." There are also no anti-gravity sections, which is strange as the anti-gravity feature was the main innovation of "Mario Kart 8" on its initial release. It's ultimately not a huge deal, and all of the courses are still a joy to zoom around on, but it does seem odd that Nintendo would choose not to use every tool at their disposal to set these courses apart from their predecessors.
Finally, it's also worth mentioning that, despite the "Booster Course Pass" consisting of brand new content, it is all repurposed in one way or another. Every single course in Wave One is a reimagined version of a track that has appeared in a previous "Mario Kart" title. Some of them have been reinvented so radically that they are virtually unrecognizable compared to their original forms. Still, anyone who has been a longtime follower of the series will sense the familiar themes. Further adding to this sense is that "Mario Kart 8" is, at its core, an eight-year-old game, released initially on the Wii U in 2014 before being reincarnated as "Mario Kart 8 Deluxe" on the Nintendo Switch in 2017. While I wouldn't describe any aspects of the game's controls or presentation as out of date, many Switch owners have already sunk dozens—if not hundreds—of hours into "Mario Kart 8 Deluxe," and there's a chance that fatigue may be setting in.
Nintendo's decision to simply add on additional content to an existing game rather than delivering a true sequel that substantially evolves the gameplay has its fair share of pros and cons. For one, the new content comes at a lower price than most retail Nintendo releases, and by the time the Booster Course Pass has come to an end, "Mario Kart 8 Deluxe" will boast an eye-watering 96 playable courses. The courses included in Wave One impressed me with their visual variety, unique designs and inventive reimaginings of familiar locations. Anyone looking for a drastic change in gameplay from the base game will not find it here, as it still feels like "Mario Kart 8" through and through. However, seeing as how it was already a fantastic game, that may not be so bad.
Final Score: 9/10