I will preface this article by saying that I am well aware that it is not fall yet. The current Charlotte temperatures certainly do not reflect the sweater weather fall climate many of us love. In fact, fall does not officially begin until Sept. 22. However, Starbucks has already released their fall menu, and I feel as though I need to try it early on to let you all know if it is really worth it when fall does come around. 
On Aug. 24, Starbucks released their 2021 fall season favorites. Some are classics like the Pumpkin Spice Latte, while others are new and unique. So, Niner Times Assistant News Editor Jessica Ceballos and I are here to provide you with a brutally honest review of these Starbucks fall items through a brief description and rating of each.
To make things easier, I ordered all of the items through the Starbucks app, which, might I add, is very user-friendly and perfect for large orders. It was very simple. All we had to do was walk in and pick up the items on the counter that had my name on them. We ordered the Pumpkin Spice Latte, Pumpkin Cream Cold Brew, Iced Apple Crisp Macchiato and the Pumpkin Cream Cheese Muffin. Unfortunately, at the store location I went to, the Chai Tea Latte, Pumpkin Scone and Fox Cake Pop were sold out. 
Pumpkin Spice Latte: The Pumpkin Spice Latte is a classic and a staple for the fall season. Though it may be considered a "basic" drink, it really is perfect for sweater weather and taking in autumn. There is an iced option, but I think getting it hot is the way to go. It is smooth and warm, like a pumpkin hug. After one of these, you will definitely be ready to take a break from pumpkin for a while, as it can be overwhelming for those not obsessed with pumpkin-flavored things.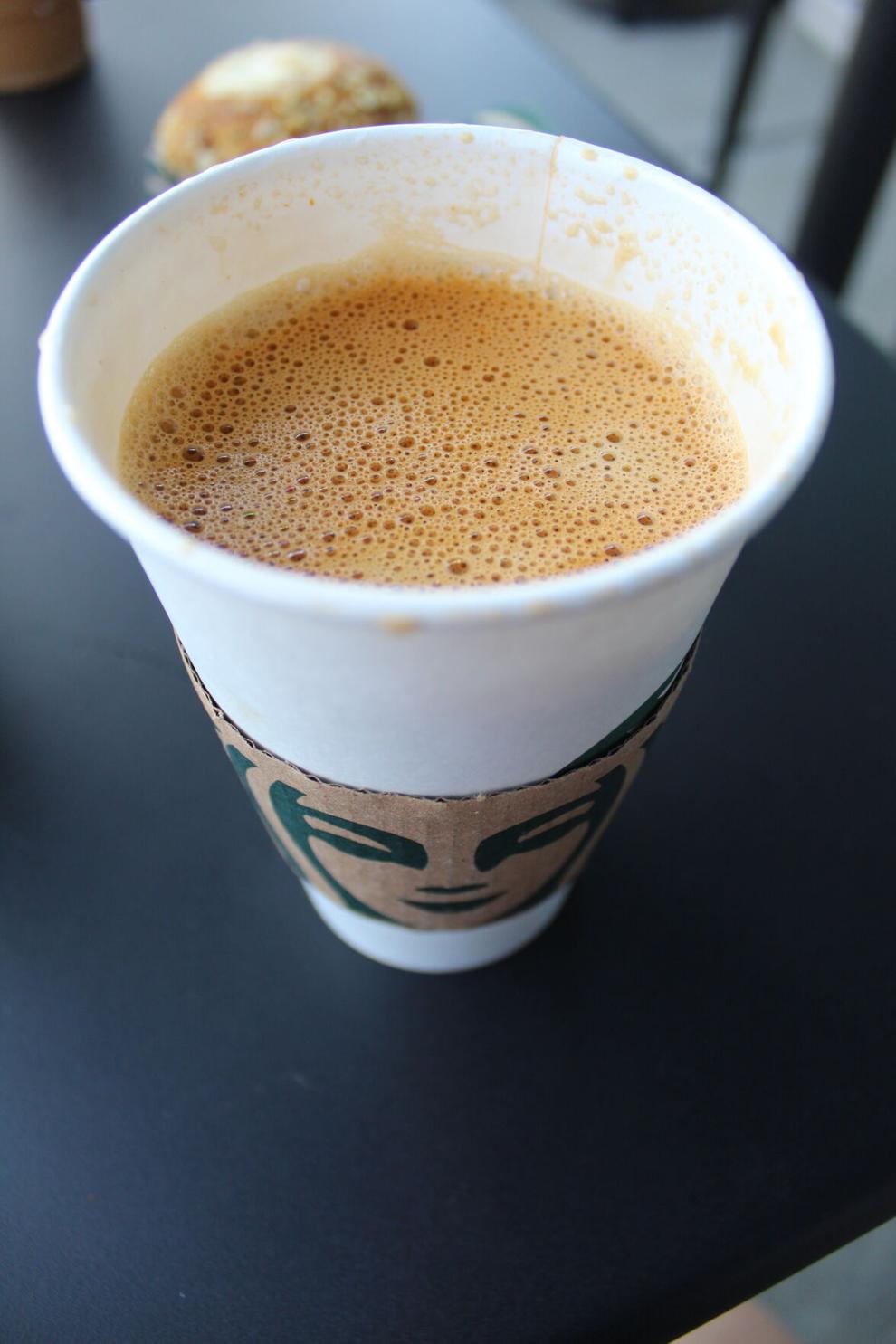 Rating: 7.5/10 
Pumpkin Cream Cold Brew: This drink is not too overpowering or overly pumpkin-tasting. However, it does not stand out much as a fall drink. The sweet pumpkin foam on the top really encompasses the pumpkin flavor, but it almost tastes like a regular cold brew after getting through those first few sips. For those who like more mild fall drinks, this is definitely a great option. With that being said, do not be disappointed when it is not in full fall mode for your taste buds. However, it is still delicious.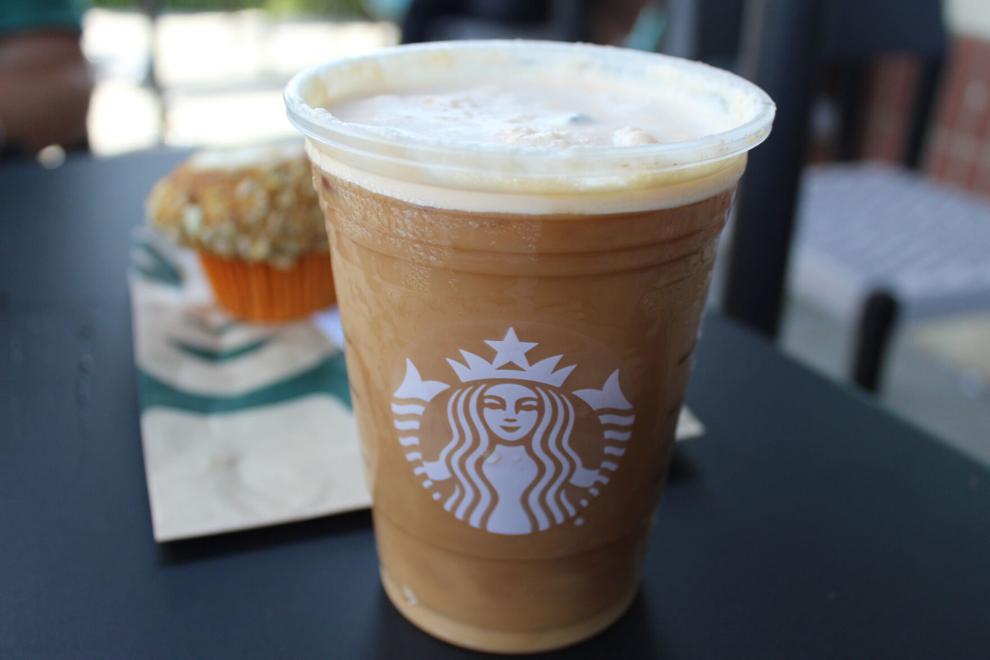 Rating: 8/10 
Iced Apple Crisp Macchiato: My first reaction was that this drink tastes like a Bath and Body Works candle. While those candles smell amazing, it's not something you necessarily want in your mouth. To be honest, it was hard to taste the apple. Sometimes the apple flavor was strong, but in other sips, you could barely taste it. I was excited about this unique combination, but it was pretty disappointing. I am glad I tried it, but I will not be adding this to my drink list.
Rating: 3/10 
Pumpkin Cream Cheese Muffin: This muffin was delicious but super sweet, almost overly sweet. Jessica and I split this one, and I definitely would not have wanted more than half. The light layer on the top, a mix of pumpkin seeds and spiced pepitas, added a nice crunch. Be warned, don't eat too much of it, or you will most likely have a stomachache.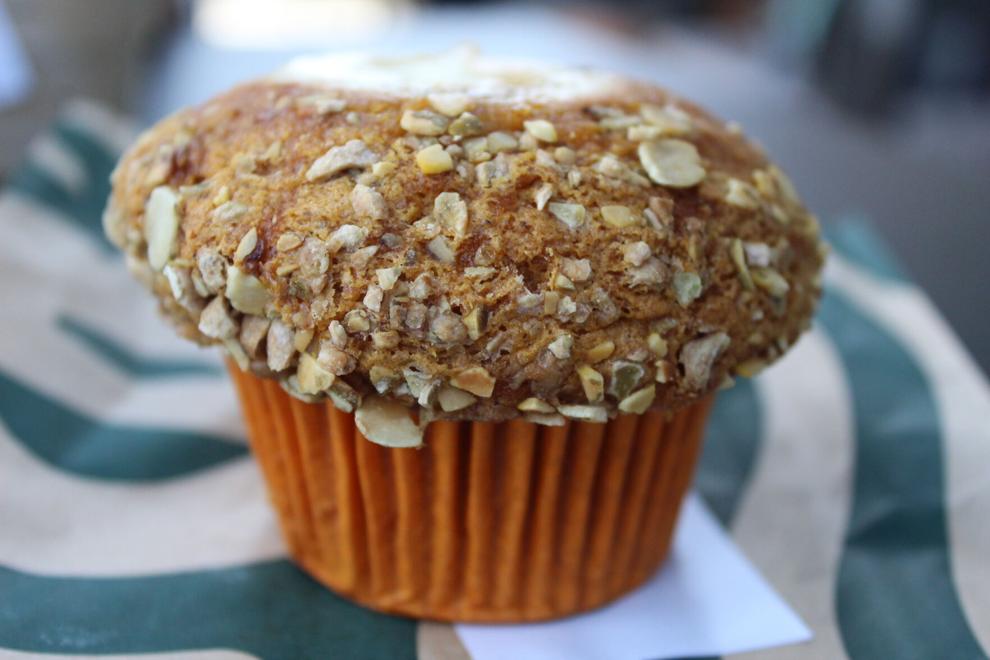 Rating: 7/10
This was a super fun experience, and I am glad I got to try these fall items. The Pumpkin Spice Latte and Pumpkin Cream Cold Brew were my favorites, the latte being perfect for the cooler weather and the cold brew perfect for right now. I think it all comes down to personal preference. There is always the option to customize drinks (i.e., adding more or less flavoring, substituting the milk, adding or omitting whipped cream, etc.). Though fall seems so far away, these beverages and pastries can get you in the spirit, and as the season gets closer, you can start to fully embrace and appreciate them.