The Annual Juried Student Exhibition hosted by the College of Arts + Architecture is back in Rowe Galleries until March 31, with the reception on Friday, Feb. 24, from 11:15 a.m. - 1:00 p.m.
The juried selection of pieces in the exhibit showcases the impressive creative talents of the UNC Charlotte art community. Art majors from the Department of Art & Art History submit their pieces from the past year to be considered for the exhibition. This year, 95 students submitted works ranging from ceramics and paintings to photography and animation displays.
This year's jurors, Jonell Logan (vice president and creative director of the McColl Center for Art + Innovation) and Juan Logan (nationally known artist working in the Charlotte region), selected around 50 pieces for the exhibition. Having a juried panel from outside the University allows students to get a feel of how their work will be received in the art world.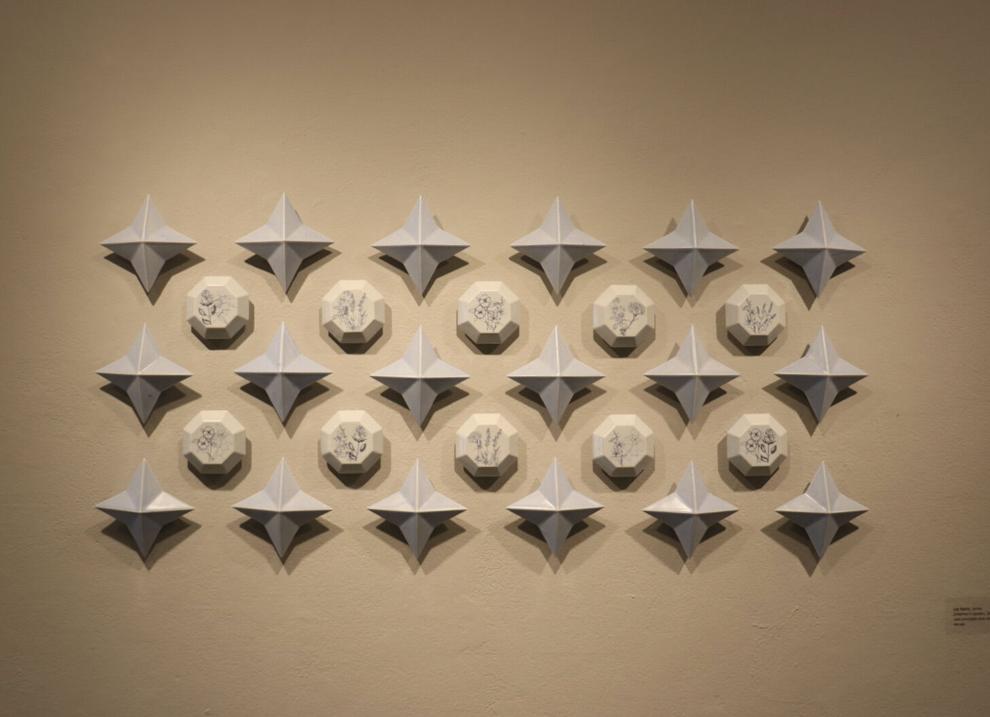 "It's amazing for us to see," said Adam Justice, director of galleries. "Every year is a surprise because we see the works that are submitted, but we don't know what's going to be in the show until we get the results back from the juror."
Some highlights from this year's exhibition include installation work, concept sketches and ceramic hangings. A unique aspect of this exhibit is that all the work on display is the product of course assignments or projects. Students select their best pieces and go through an application process, which is a critical part of being an artist after their academic career at UNC Charlotte. Not only is the Annual Juried Student Exhibition a chance for students to display their work for the Charlotte community, but it is also a practical learning experience.
On Friday, Feb. 24, from 11:15 a.m. - 1:00 p.m., Rowe Galleries will host a jurors' talk and reception where various awards will be announced for students whose work is displayed.
Rowe Galleries, where the Annual Juried Student Exhibition is on view, is open Monday through Friday from 10:00 a.m. to 4:00 p.m. and is available for UNC Charlotte students, faculty and staff as well as the general public for free.
Students within the Department of Art & Art History can apply for next year's Annual Juried Student Exhibition by submitting their application and pieces later this year.