College and all of its responsibilities can become overwhelming. However, therapy can be a helpful tool in taking care of our minds and helping to improve our mental health. According to the JED Foundation, a nonprofit that protects the emotional health and well-being of our nation's teens and young adults, therapy, also known as psychotherapy or counseling, "is meeting with a trained professional to take care of your mental and emotional health."
A common misconception is that therapy is only for people suffering from a psychological or mental disorder. This could not be further from the truth. Therapy can be tailored to our needs and wants and is for everyone.
In addition to a variety of therapists and psychiatrists, there are a variety of therapy treatments at our disposal, such as individual therapy, marriage counseling and group workshops. Some work well for others and not so well for someone else, so it is important to keep an open mind when attending therapy and be willing to try a few things. Try out things like mindfulness, art therapy, exposure therapy and relationship building.
Therapy can provide a safe, confidential and unbiased place to vent. It can be a place to cry, and it can be a place to learn. While friends are great resources, they are not trained to give helpful and guided responses. Sometimes it is easier to talk to a stranger who can help shed new light in a way friends or family cannot. Therapy can help our personal relationships, work relationships and our relationship with ourselves be more successful. It can not only be a tool to work through problems after they happen, but it can also be a preventative measure so we are more prepared to handle situations that may arise.
Something that holds people back from seeking therapy is that it may be expensive. While that may be the case for some, others can be extremely affordable. Many insurance providers include mental health services, like therapy, under their plans. Fortunately, UNC Charlotte students have access to the Center for Counseling and Psychological Services (CAPS) on campus. Any currently enrolled Charlotte student is eligible for CAPS services.
CAPS offers free services, including confidential individual counseling, group workshops and access to crisis assistance. This is a great way to get into therapy for the first time and see if it is a good fit. According to its website, CAPS "supports the holistic well-being and academic success of students and contributes to a healthy and inclusive campus climate." Even if the providers at CAPS can not directly help you, they can refer you or put you in contact with the people and resources you need.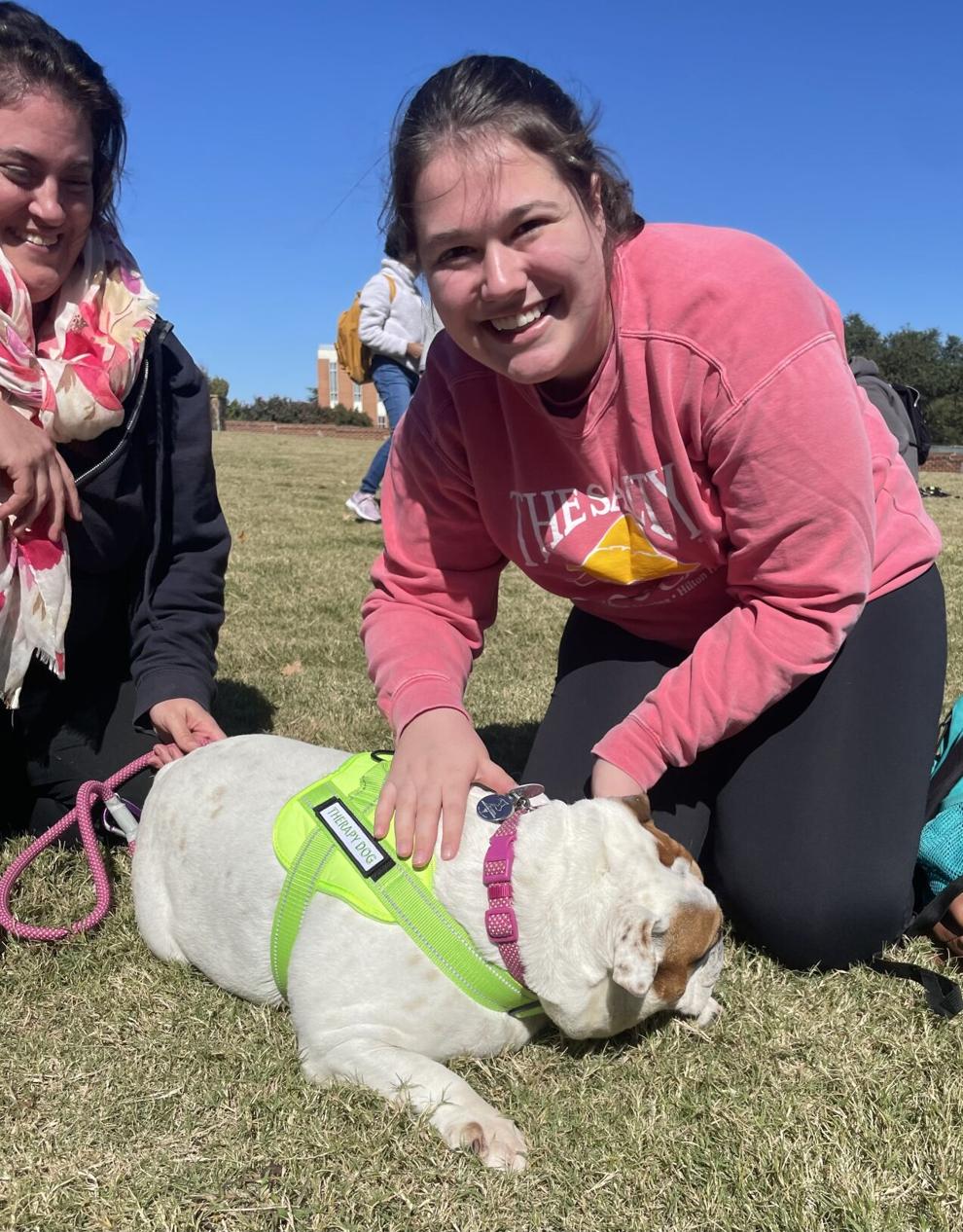 Here are some CAPS workshops coming up this month: 
Tuesday, Nov. 22, from 2:30-3:30 p.m.
Building Better Relationships: Healthy Relationships & Relationships Values (virtual workshop)
 Wednesday, Nov. 30, from 1-3 p.m.
Let's Talk: a brief, drop-in, and confidential problem-solving consultation with a CAPS team member (Atkins Library, 139B)
Thursday, Dec. 1 from 2:30 to 3:30 p.m.
From Burnout to Balance (virtual workshop)
Tuesday, Dec. 6 from 2 to 4 p.m.
Let's Talk: a brief, drop-in, and confidential problem-solving consultation with a CAPS team member (Student Union, 254)
Tuesday, Dec. 6 from 2:30 to 3:30 p.m.
Building Better Relationships: Boundaries & Managing Conflict (virtual workshop)
Wednesday, Dec. 7 from 3 to 4 p.m.
Stress Survival Skills: Managing Intense Stress (virtual workshop)
CAPS has over 30 staff members, including graduate and postgraduate students, who are all here to help support you. CAPS policies are guided by professional, ethical codes and state and federal privacy regulations. This means that the information you share with your counselor is confidential. Nothing is better than free and confidential help with the convenience of being on campus!
For more information and resources on how to access or learn more about CAPS, visit https://caps.charlotte.edu/ or find them in person at 9502 Poplar Terrace Dr.