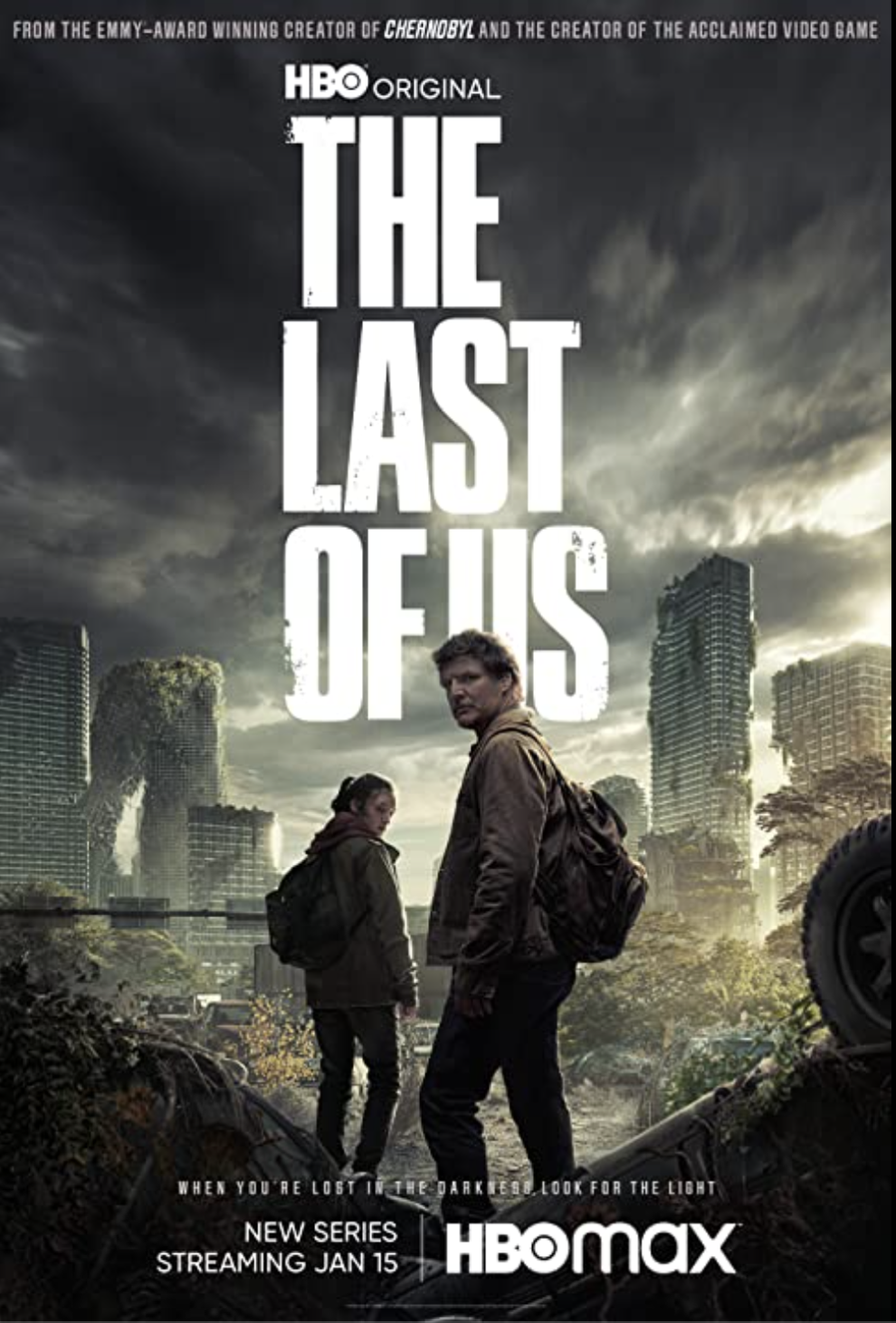 Based on the 2013 action-adventure game by the same name, HBO's "The Last of Us" follows Joel, a troubled survivor of an apocalyptic fungal outbreak, and Ellie, a 14-year-old girl who may be the key to ending the infection. HBO released the first episode on Jan. 15, and it is a promising start to this adaptation of a beloved game.
The acting is a notable strength of "The Last of Us." Pedro Pascal is a perfect choice for Joel and a compelling protagonist from the beginning. A sympathetic look into his past balances his weary toughness. Pascal's co-star Bella Ramsey brings a fiery energy to the character of Ellie, and I look forward to seeing more of her in the rest of the season. The two characters are simultaneously likable and flawed, and their interactions will be interesting to watch.
Episode one clocks in at one hour and 20 minutes. While the runtime is long, the pacing works. Much exposition fits into this episode, which unfolds in an engaging way. During the first portion of the episode, the audience meets Joel and his daughter, Sarah, and we watch the beginning of the fungal outbreak that turns much of the population into bloodthirsty zombies.
After the background is established, there is a 20-year time skip before the show's main plot begins. By that point, the outbreak survivors have learned to adapt to a new way of life. A military dictatorship controls several quarantine zones throughout the country, and rigid systems for keeping the infection from spreading have been secured. Meanwhile, a rebel organization, the Fireflies, seeks to take down the dictatorship and set a new order. Amidst the chaos, Joel finds himself entangled in a smuggling operation while he tries to find his missing brother.
Given the abundance of zombie apocalypse narratives, "The Last of Us" risks losing its sense of originality. As a result, the show will not be able to depend on its premise alone, and the characters and plot will have to make up for it. So far, the show is doing an excellent job at that.
New episodes of "The Last of Us" will release every Sunday. There will be nine episodes, and the season concludes in March.