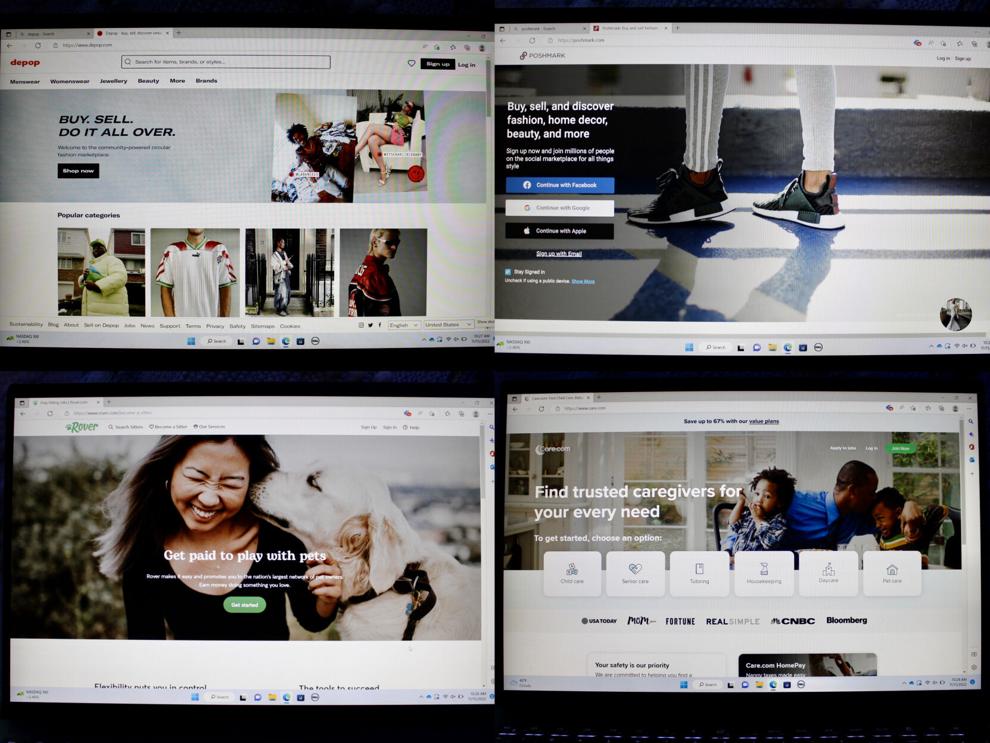 As college students, we are always looking for ways to make easy money. Here are some tried and true ways to make extra cash while still being full-time college students.
1. Tutor
While we do not have our degrees yet, we can still share the knowledge we have learned and share it with others. Is there a particular class that you did well in? That is your ticket to success! You can post on social media platforms, like in your class' Facebook group offering your tutoring services, or you could work as a peer tutor for UNC Charlotte's University Center for Academic Excellence. You can control your hours and rates and decide whether to tutor in person or virtually. Fit it perfectly to your class schedule and get tutoring.
 2. Babysit
Sometimes it is good to go back to the basics. Many jobs go back to in-person after the pandemic, so many parents need childcare. You can do it as little or as often as you would like. Because of the increased demand for sitters and nannies, you can charge a pretty good amount to take care of children. Start by seeing if you know anyone in the area who needs the occasional sitter. Various apps like Sittercity, Care.com and Helpr help align you with the right family in your area.
3. Pet sit
If you are not too fond of children, then petsitting may be right for you. People are getting to travel again and need someone to keep a watchful eye on their fur babies. Many fellow college students also have pets that they cannot bring back home on breaks, which is the perfect opportunity for you to advertise your services. If you can, you can even walk dogs for other students while in class. Hanging out with some awesome animals while making money is a win-win situation. 
4. Sell your hobbies as products or as classes
You may know how to sew or like to design video games. Whatever your hobby may be, you can monetize what you would be doing for fun. Different online shopping platforms like Etsy and Shopify are extremely user-friendly for those who have a hobby where you can produce physical items or digital downloads. You could also teach others your ways online with learning marketplaces like Udemy or Masterclass. It should be noted that a part of this is to advertise and market yourself. It could take a little more time and effort than the other ways to make money, but it could bring in the big bucks.
5. Find temporary jobs
Many companies are looking for people to fill temp positions. The Charlotte area is often searching for event servers that pay around $20 an hour. This could be great if you want a short-term way to make money. Temp jobs also include delivery jobs such as Uber and Doordash.
While there are many ways to make money as a full-time college student, these are the most reliable and secure ways to earn money safely. You can even use all of this experience to boost your resume. Good luck with your money-seeking adventures!