Webtoons are digital comics originating from South Korea, where each chapter or episode is formatted onto one long, vertical strip. They have surged in international popularity in recent years, thanks to many free-to-read apps and websites. 
Unlike Japanese manga, where each chapter has a certain number of pages and panels on each page, Webtoon episodes can have varying lengths. The vertical format also allows for better readability on smartphones and computers. Webtoons are rarely published into physical books, but the episodes are full color and may even feature music. The only downside is that you have to wait one week to read new episodes, or longer depending on the creator.
As an avid manga reader since elementary school, I have read so many different series and genres. I started casually reading Webtoons two years ago, but I really got into them this year. If you are a fan of romance or fantasy, you should get into webtoons. 
If you do not know where to start, here are four popular Webtoons that I recommend. All of these series can be found on the Webtoons website and mobile app. 
"Let's Play" by Leeanne M. Krecic (Mongie)
Genre: Romance

Seasons: Three

Episodes: 145

Status: Ongoing
"Let's Play" is about an intelligent and hardworking gamer named Samara "Sam" Young, whose dream is to become a game developer. However, her dreams are crushed when a popular streamer, Marshall Law, gives a terrible review for her first game "Ruminate." To make matters worse, Sam finds out that Marshall is now her new neighbor. The story revolves around Sam and her love interests as she gains the confidence to go after what she wants in life and a partner. Some of my favorite things about "Let's Play" are the romance and humor, but I also appreciate how it touches on sensitive topics such as social anxiety, trauma, abuse and depression in a very nuanced way.

"Midnight Poppy Land" by Lilydusk 
Genre: Romance

Seasons: Two

Episodes: 81

Status: Ongoing
"Midnight Poppy Land" follows the story of Poppyland "Poppy" Wilkes, an assistant editor at a publishing company. She discovers a mysterious notebook on her way to the city and unknowingly takes it along with her things. This discovery gets her involved with Tora, a well-known bodyguard for the heir to the Balthuman Clan, a mafia group. The story shows how Poppy and Tora's relationship progresses as they develop feelings for each other and have to confront their past traumas. "Midnight Poppy Land" is hands down one of my favorite Webtoons, and the romance between the two main characters is realistic and flows just right. If you are a fan of the "tough girl is soft for one girl" trope, you will enjoy this Webtoon.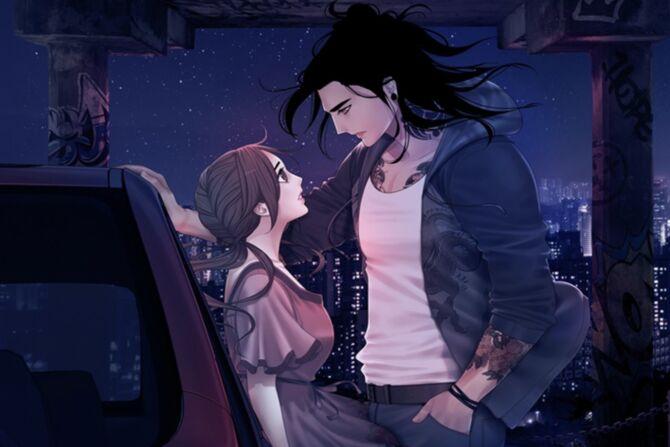 "Age Matters" by Enjelicious (ENJ)
Genre: Romance

Seasons: Two

Episodes: 151

Status: Completed
"Age Matters" is another one of my favorites, and it is a sweet office romance story about Rose Choi, a 30-year-old hopeless romantic and Daniel Yoon, a 23-year-old CEO. Rose's problems stem from her ex-boyfriend cheating on her, her family being in debt, and her not having a stable job at her age. As fate would have it, she meets Daniel and becomes his temporary secretary. While their first impressions of each other were wrong and misjudged, they start to rely on one another more and more. "Age Matters" is one of the only completed Webtoons that I have read, and the ending gives the right amount of closure and hope for the future, as any good ending should have.

"Boyfriends" by Refrainbow (Ray)
Genre: Slice of life

Seasons: N/A

Episodes: 78

Status: Ongoing
"Boyfriends" is about four college students (Prep, Goth, Nerd and Jock) who begin a polyamorous relationship, and the episodes follow how the four navigate their dating life. Before judging the names, the creator does a great job fleshing out all the characters even though an archetype identifies them. I love the LGBTQ+ representation in "Boyfriends," and I have luckily seen many other romance series that feature LGBTQ+ characters. This Webtoon is wholesome and funny, but my favorite part is how well everyone communicates their feelings. If you prefer short and snappy episodes that focus on one situation at a time rather than being chronological and part of a bigger plot, you will enjoy this series.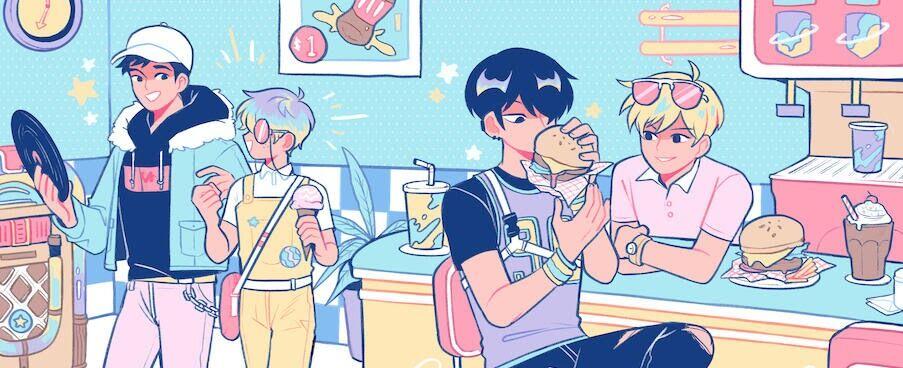 The episodes are currently available to read all at once, but some of the completed series limit you to one free episode per day. I think these are some of the best series to dip your feet into, and they are some of my favorites on the Webtoons app.