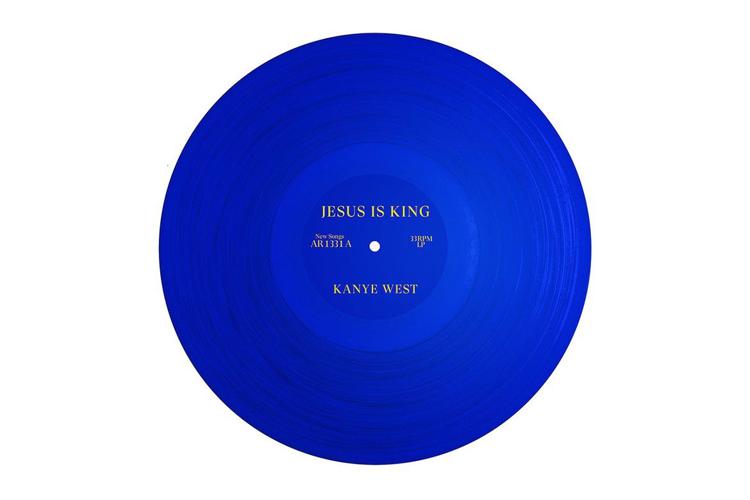 When legendary gospel artist Kirk Franklin proclaimed "for those of you who claim that gospel music has gone too far… you ain't heard nothin' yet," he was sending a message to traditional folks who refused to receive the spiritual meaning of his music. Since the beginning of civilization, religion has been a polarizing subject, and unless you've been living under a rock for like, ever, Kanye West is arguably the most polarizing artist of our time. 
While West's antics are far from breaking news, it seems he's upped the ante over the past few years. In an interview with David Letterman, West revealed he's been battling bipolar disorder which he also alluded to on his 2016 album "The Life of Pablo" and his 2018 album "Ye." Whether he's sporting his MAGA hat, leading his renowned Sunday Service Choir or proclaiming himself as "the greatest human artist ever" (or all three at once), West's unexplainable tangents always seem to lead back to the music.
The road to West's latest album "JESUS IS KING" has been a long one. One could argue that its history stretches back to 2016 as he's had multiple shelved projects since then, but "JESUS IS KING" likely received its final form in the weeks leading up to its release. The album is West's examination of Christianity as a modern religion, and while he isn't touching Christian rap legends like Franklin or Lecrae, fans can't help but be moved by West's journey. 
The Sunday Service Choir steals the show on the first two tracks "Every Hour" and "Selah" which serve as a prelude to his central message almost like a traditional service. West gets into a groove on "Follow God" where he expresses his struggle with living right by God when people are pushing his buttons "like type write," possibly another allusion to his ongoing battle with bipolar disorder.
Although West is a genius producer, his message is often skewed by an overwhelming ego and ignorance. This is apparent on tracks like "Closed on Sunday" where he dares to compare religion to Chick-fil-A, a company that openly supports anti-LGBTQ organizations and efforts. On the other hand, the track "God Is" beautifully makes use of the James Cleveland sample of the same name, and while West's sharp auto-tune can be seen as awkward on a first listen, his overall message of what he believes "God is" shines on one of the more truly anointed tracks on the album.
"Hands On," featuring gospel veteran Fred Hammond, is a powerful track that forces the introspect of Christians and the unspoken divisions between races as well as the rich and the poor, among others. The second longest track on the 27-minute album unfortunately features less than a minute of Hammond's vocals, which comes as a disappointment to gospel fans. For rap fans, West reunites Clipse on "Use This Gospel" where all three MCs exemplify their experiences with Christianity. The track also features a solo from legendary saxophonist Kenny G and a simple, yet haunting chord progression that builds into a full choir.
It's often difficult to measure the quality of non-secular works because one must not only judge the album sonically, but from a spiritual standpoint as well. "JESUS IS KING" is not a perfect album, but a body of work that moves its listeners to a higher calling deserves recognition.
Rating: 3.5 out of 5
Listen to "JESUS IS KING" on Spotify and all over streaming platforms.