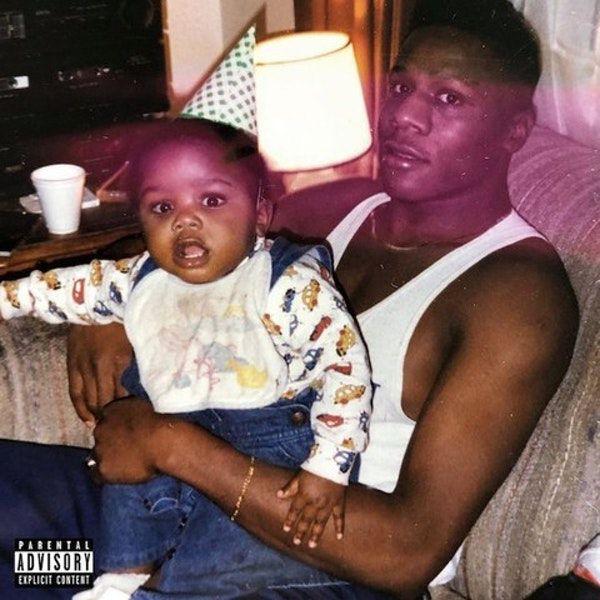 I had the chance to meet Johnathan Kirk (a.k.a. Da Baby) during NBA All-Star Weekend in Charlotte in early 2019, the weekend his debut album "Baby on Baby" was released. While he was well-known in Charlotte, NC for his music and a fatal incident at Walmart, Kirk was just scratching the surface of superstar status. Little did I know, the following week he would have the number one album in the US and "Baby on Baby" would become the most successful rap album of 2019. 
Da Baby's laid back yet effective style heard in songs like "Suge" captivated the country. He rode the wave of success, putting the city of Charlotte on the map in the process. However, he was also dealing with the loss of his father, Johnathan Kirk, Sr. As a result, much of the emotion weighing down his heart can be heard on his sophomore album, "KIRK," dedicated to his late father.
The album opens with the very personal track "INTRO," which serves as the album's lead single and reveals that his father died the weekend "Baby on Baby" was released, during the height of his success. The track also shows his progressivity as Da Baby raps about nurturing his kids as well as interest in becoming a businessman. The track's bright, airy background synths are a departure from his goofy, yet gangster persona; all of this accumulated in what was thought by some to be telltale signs of a more palatable sound.
After the intro, "KIRK" shows listeners Da Baby's current state of pride in his family, his label Billion Dollar Baby Entertainment and the city of Charlotte. While his major deal with Interscope provided him with a bountiful budget to rap to, Da Baby stays true to self in keeping that same energy. 
The second track on the album "OFF THE RIP" is identical to "Suge" as it contains the same spontaneity and saucy energy. However, the track is overshadowed by moments of growth like "GOSPEL" featuring Chance the Rapper, Gucci Mane and YK Osiris. The upbeat track also serves as an open diary for Da Baby as he sings, "And everybody wonderin' why he come around and don't say nothin cause it been so long, it been so long
 I came from nothin," further insinuating the distance he felt from his music when his father died. 
Another standout track "VIBEZ" presents the portrait, "I just hopped off a private plane and went and hopped on 85," a picture most Charlotte natives can relate to. A potential second single, it paints a picture of a day in the life of the rapper, including antics with groupies and filling up, "Suburbans back to back with vibes." 
Da Baby opens up to his fans in new ways, while keeping the same satirical style seen on his debut album. A few more features and a commercial budget make for a more Top 40 sound, which can come off as an effort that he is trying too much for some. However, "KIRK" is an album of the same caliber as "Baby on Baby" but clearly on a bigger scale, which most artists cannot claim on their sophomore effort.
Rating: 4 out of 5
Listen to "KIRK" on Spotify and other streaming platforms.