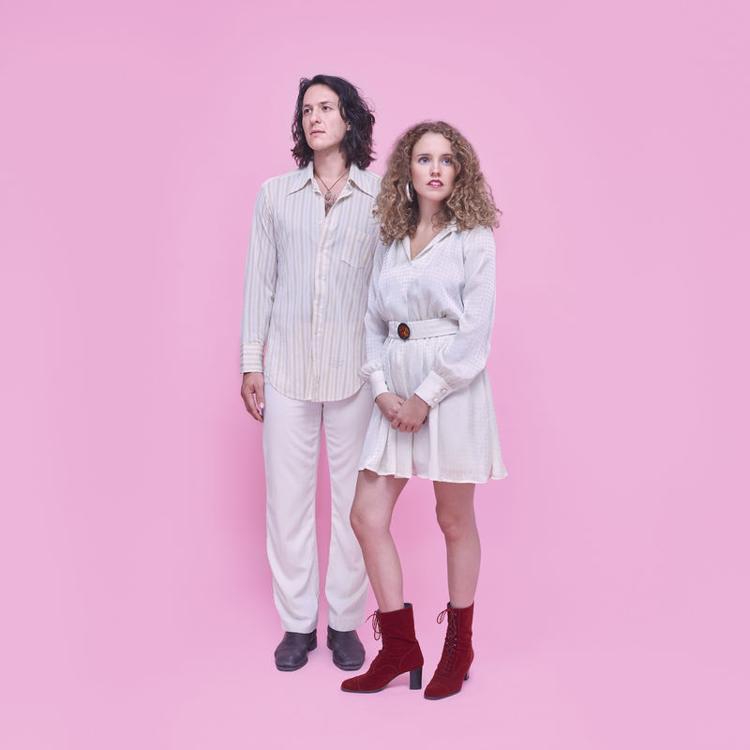 The luminous dream-pop duo of Star Kendrick and Toma Banjanin returned this month with their long-awaited sophomore record "My Resignation." After months of teasing singles that dealt with everything from loneliness and longing to expectation and acceptance, the Australian group promised fans a far more nuanced and sophisticated record that would come to evolve their sound from their breezy 2018 debut. While back then I easily sorted the duo's dazzling and atmospheric sound into the category of euphoric, escapist beach pop, their second album offered even more emotional and sonic complexity in its production. Apparent as well was a newfound confidence in the lyricism that only worked to sharpen the lovely and heartbreaking vignettes within each track.
Much like their 2018 debut "Great Big Blue" found Geowulf diving into an expansive new world of music and the emotions the medium can so profoundly capture, 'My Resignation' saw the duo leave even more truth on its sleeve. Finding a middle-ground between etching out their individual anxieties and ultimately resigning from the issues of the past, the title tracks in "I See Red" and "My Resignation" kicked off an album full of self-reflection and emotional growth. While their debut touched on drunken nights, unrequited love and summer flings. Their sophomore record found them searching for truth and acceptance. 
As "Great Big Blue" introduced me and many others to not only the angelic voice of Star Kendrick, but the collective nuances of her and Toma Banjanin's unique sound, the duo's reliance on sweeping, sun-drenched melodies and delicate vocals only held increased potential in their sophomore effort. Even as I can't seem to get the guitar riffs of "Saltwater" (the single that sent them into the foreground of breezy indie stardom) and "Get You" out of my head, tracks like "Lonely" and "Round and Round" off their new record transported the duo's sound to another level. Just as their lyricism dealt with increasingly mature issues, swaying effortlessly between the joys of life and the tragedies of it, the production of every track complimented each emotion they sought to convey. While Kendrick's vocals broke through with each song, her second-half in Banjanin sent up mesmerizing and catchy sonic attitudes to match. 
Those musical attitudes and the duo's complex storytelling within their lyricism showcased a dramatic evolution from their debut. While the breezy indie vibes I had latched onto so long ago still remain, Geowulf has matured not only their sound, but the way they carry themselves. They have moved on from plodding across the shore and diving into the depths of life's troubles, and have emerged from the sea with the confidence to bring their voice to the forefront of the music industry. 
"My Resignation," which features the singles "I See Red," "Lonely" and "He's 31" is now available to stream and purchase. You can read my review of Geowulf's debut album 'Great Big Blue' here.