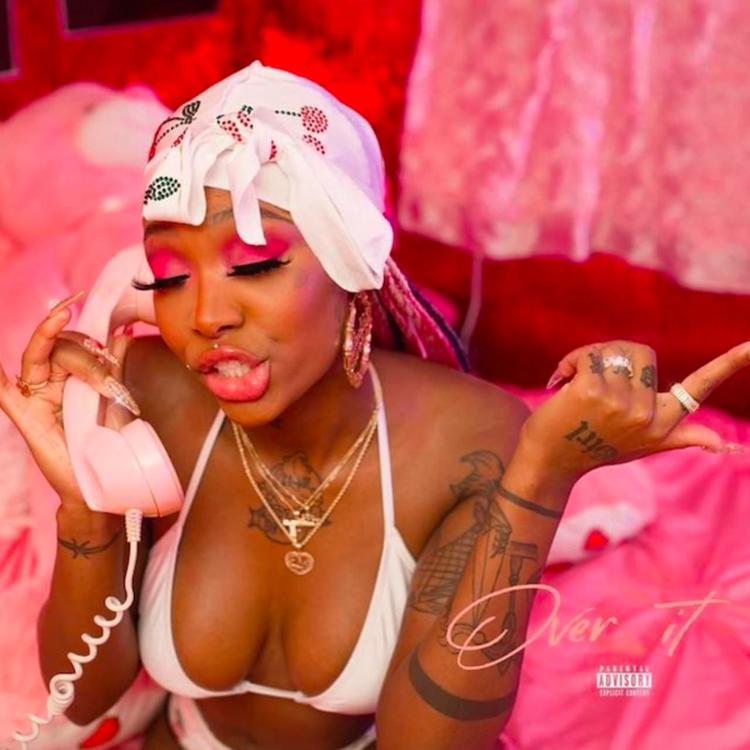 What started as a confessional for her sexual desires turned into the "Summer Walker" wave of nu feminism: women who want to have their cake and eat it too. Walker's song "Girls Need Love" is an anthem for women who want to explore sexual relationships without the stress of monogamy. With the help of a Drake feature on the remix, as well as her "Clear" EP, Walker has established herself as a standout act among moody R&B singers in 2019.
Walker kept her biggest fans close by for her debut album "Over It" with the launch of her Community message thread ahead of its release.There, she teased the album's singles "Playing Games" and "Stretch You Out" featuring A Boogie Wit Da Hoodie, as well as the album's official cover art and tracklist; available only to those who signed up to receive her messages. This exclusive-esque marketing campaign fits her image solidly, but frequently has trouble translating into her commercial debut album that is produced to be consumed by the masses.
Let's face it, today's typical artist is in their prime when they are still considered underground and untapped by the general public. Summer Walker is no exception to this as her core fans may have some trouble connecting to the messages "Over It" has displayed on a more official platform. Her boyfriend, producer London On Da Track, had a huge role in creating the project, literally and figuratively. However, his background in Hip-Hop also contributes to the disconnect with fans of pure R&B.
While the album could have been cut to 12 tracks as opposed to 18, the album's sweet spot resides in its deep cuts, particularly songs like "Potential" and "Fun Girl." On the latter, she strips down the lo-fi instrumental to an acoustic guitar and raw vocals. Here, Walker sings about a verbally abusive relationship: "said I wasn't made right/Said I wasn't cut right/That's why I'm so lonely/Can't turn a ho into a housewife/That I was just only a fun girl." The track is only a minute and 50 seconds, but reveals one of the rawest, most relatable moments on the album.
Another standout track is Walker's collaboration with 6LACK "Like It." A potential third single, the mid-tempo track features both artists trading verses discussing themes of obsessive attraction their respective partners. Here, Walker shows her hook writing abilities and diversity, as the song trades in her usual melancholic style for a more romantic, upbeat one. Perhaps the most popular track from the album "Come Thru" features R&B legend Usher as the two singers croon over a sample of Usher's 1997 hit single "You Make Me Wanna." The song definitely deserves its moment as Usher appears to co-sign Walker (since both are Atlanta natives), but it doesn't hold much weight apart from its flashiness and unique circumstances of creation.
"Over It" serves as a solid debut for fans of alt-R&B, as it features great standalone tracks. Some core fans of Walker may see this album as a continuation of her complicated story. However, it lacks cohesion; "Over It" suffers from a debut album-itis that A-list features, a few potential hits and a legendary co-sign could not save.
Rating: 3 out of 5
Listen to "Over It" for yourself on Spotify and other streaming platforms.