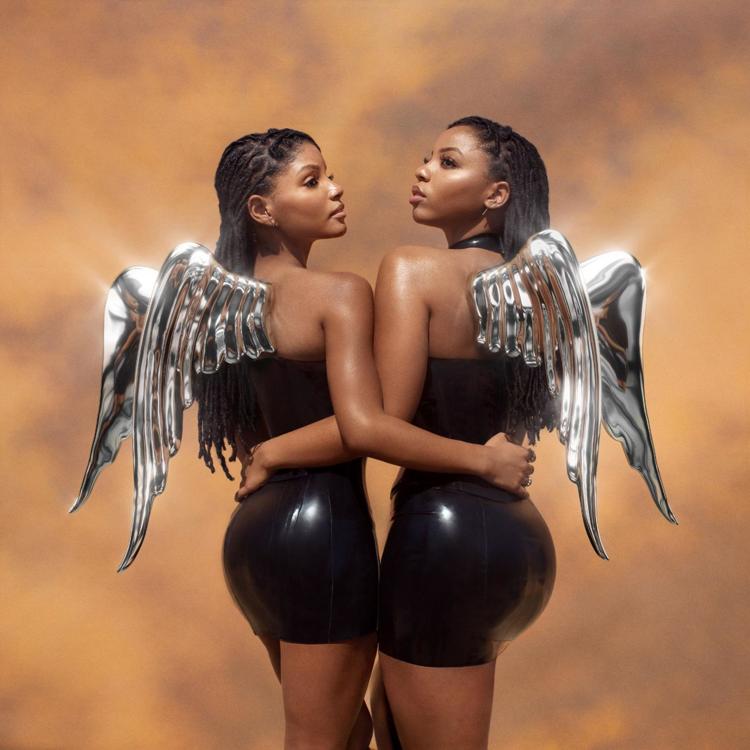 From listening to covers by the soulful and operatic Chloe and Halle Bailey on YouTube 11 years ago, to seeing them grow as artists now is well worth it and amazing. They did not have much, or anything, to improve on because even at a young age, it was obvious that this duo was beyond gifted. Their 2018 debut album, "The Kids Are Alright" was publicly lauded, even gaining them two Grammy nominations, giving the Parkwood Entertainment signed duo even more reason to show that they are not to be overlooked. 
It is usually a struggle for younger artists to transition their sound as they get older with the public finding it awkward to grow with them. However, Chloe x Halle makes this damn near impossible for listeners to find anything awkward about their growth in their latest album, "Ungodly Hour" as they flow into a more mature and darker tone for this era. 
The start of my listening experience laments my previous statement even further; with their growth being showcased as Chloe states in the end of intro track "Don't ever ask for permission/Ask for forgiveness," which seamlessly transitions into "Forgive Me." The song's mature and futuristic R&B sound, along with the catchy tone and chorus, gives you a taste of what to expect for the rest of the album. While the rest of my listening experience is in the order of the album, much of my review will be out of said order. Starting with "Tipsy" which tells a story, a gruesome one about the duo taking a lover's life, with the children's rhyme style pre-chorus playfully contrasting the rest of the song. They seem to have a knack for making weary topics seem amusing and dreamy with their angelic vocals, something done even more perfectly with "Wonder What She Thinks of Me," a song about being the other woman. The melancholic lyrics and tone make you feel emotions you may (or may not) have felt before. When listening, it is similar to a black and white movie where the protagonist is going through exactly what Chloe x Halle are crooning about. 
"Don't Make it Harder on Me" is a song about the temptation of leaving the one you love for another. It feels as if it could have been released decades ago and that is meant as a compliment of the highest order; it has a timeless feel. 
"Do It" and "Catch Up" were both previously released singles, with the former being more fitting and representing the full body of work better than the latter. That isn't to say the Swae Lee and Mike WiLL Made-it featured track is bad, but it is obvious that, like I stated previously, it isn't the best representation of the album. 
"Overwhelmed" is the perfect intermission in the album, with the Bailey sister's harmonies blending over the piano, and my only gripe with it is that I wish it was longer. "Lonely" is encouraging, with it bringing a lot of worries to the surface and singing them away. "Busy Boy" is a lively track that comes with gossipy, tell-off lyrics, with the record-scratching sound of the vintage beginning flowing into the modern sound. The lyrics, "It's four o'clock/You sendin' me too many pictures of your... (Oh)" (I'm sure you can finish the rest) is another taste of their new mature sound. The title song, "Ungodly Hour", has an atmospheric, synth-pop sound which is reminiscent of all works by Disclosure, the group credited for producing the track. "ROYL" is a chameleon, with the grungy chorus blending together with the rest of the bright and fun track to create a memorable ending to an unskippable album.
"Ungodly Hour," the Bailey sister's sophomore album is an impressive display of their immense talents. Their magical vocals compliment each other extremely well and their songwriting credits can be found on all of the songs, with them also sharing a hefty amount of producing credits throughout most of the album. All of the songs showcase Chloe x Halle's maturity, letting the world know that they are no longer kids and more than alright.