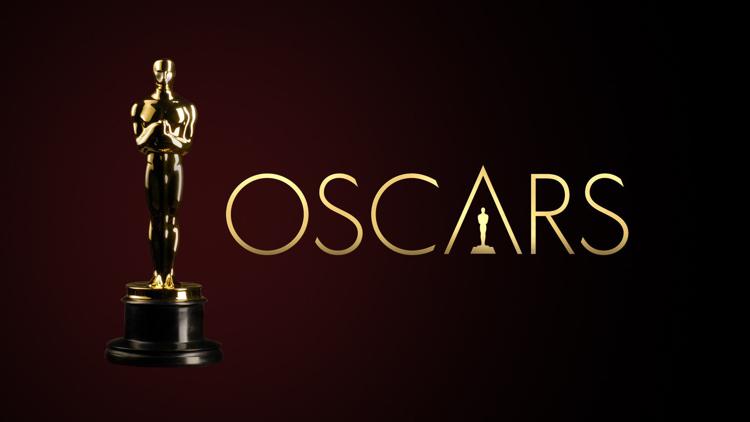 Sunday, Feb. 9th, marked the 92nd Academy Awards. This past year saw the release of some of the strongest and most exciting films in recent years. This, of course, means that many films were effectively shut out of the Oscars. This should not be surprising since the Oscars have been frequently criticized for favoring the work of white men. This award ceremony furthered certain trends on the Academy Awards but also shattered some enormous historical barriers. Here are the key takeaways.
Foreign Films are Worth Your Attention
Bong Joon Ho's cinematic masterpiece "Parasite" was an underdog in the race for Best Picture. The Korean thriller has developed a fervent fan base since it first premiered at Cannes Film Festival last May. Foreign language films historically fare badly at American awards, but "Parasite" won big. Bong Joon Ho won awards for Best Original Screenplay, International Feature Film, Best Director and Best Picture. "Parasite" is the first foreign-language film to win Best Picture at the Oscars. Bong Joon Ho is tied with Walt Disney for most wins in a single night (he also won every award he was nominated for.) This is an unprecedented success for international films, a historic win for South Korea, and a new door that has been opened in terms of recognition of cinema. 
The Academy Thinks Women Didn't Direct Well in 2019
Hollywood has always been sexist, and in recent years feminist critiques of the movie business have become more prominent. The Me Too movement has made people more aware of sexual harassment and sexual assault. Women also often go unrecognized as filmmakers, and unfortunately, the Oscars have once again continued to perpetuate the myth that women don't make films that are up to par with those directed by men. No women were nominated for the award for Best Director. The only film nominated for Best Picture that was made by a woman was "Little Women." Women directed some phenomenal movies last year ("The Farewell," "Portrait of a Lady on Fire," "Booksmart"),so it would be nice for the Oscars to recognize their work.
Taika Waititi's Historic Win 
New Zealand native Taika Waititi is a singular force in cinema right now. His directing style and storytelling abilities have resulted in some utterly unique films. Like 2019's "Jojo Rabbit." The film centers around a young German boy who discovers that his mother is hiding a young Jewish girl. He must then question his beliefs with the help of his imaginary friend, Adolf Hitler. Waititi is of both Maori and Jewish descent, and plays the role of Hitler in the film. At the Oscars he received the award for Best Adapted Screenplay, becoming the first indigenous director to ever win an Academy Award.
Martin Scorsese and Quentin Tarantino Still Matter
These are two of the most legendary filmmakers to ever exist?!? Both men have directed stunning and influential films, and have received many awards for their work in the past. "The Irishman" and "Once Upon a Time in Hollywood" are examples of both directors completely in their element. Both were financially and critically successful, and had a combined 20 nominations, but were mostly overlooked. The one big win for either movie was Brad Pitt winning Best Supporting Actor for "Once Upon a Time in Hollywood." Then Bong Joon Ho accepted his Best Director award for "Parasite," and made sure to mention the incredible impact both Scorsese and Tarantino have had on him. It was the most heartwarming moment for the event, and the room gave Scorsese a standing ovation. 
A24 is Still Under Appreciated
Some of the most exciting, innovative, and provocative films being made now come out of the independent film studio known as A24. They have been occasionally recognized by the Oscars, notably "Moonlight" winning Best Picture in 2017, but the genius of many of their films are usually not recognized by the Academy Awards. A24 films are often low budget, stereotype defying, critical darlings, and 2019 saw some of their strongest releases yet. "The Farewell" and "Uncut Gems" have seen incredible critical success, and have won numerous accolades at other awards shows and film festivals, but received no Oscar nominations. Two of A24's biggest films to date are "The Lighthouse" and "Midsommar." The former received a nomination for Best Cinematography, but other than that both films were left out of the Oscars. 
This Oscars ceremony was one of the most exciting and engaging that I have ever seen. "Parasite" winning Best Picture nearly moved me to tears. It is proof that despite its flaws, the academy is slowly growing more diverse and unbiased. Hopefully it is indicative of a broader public thirst for films that aren't just written by and about white men. I also hope that this is not a one-off event. Wins for one foreign film or one indigenous person should not mean that other foreign language films or indigenous directors can now be overlooked. There is now a newly expanded playing field for the Oscars, and I hope that in the following years the recipients of these awards grow even more diverse.