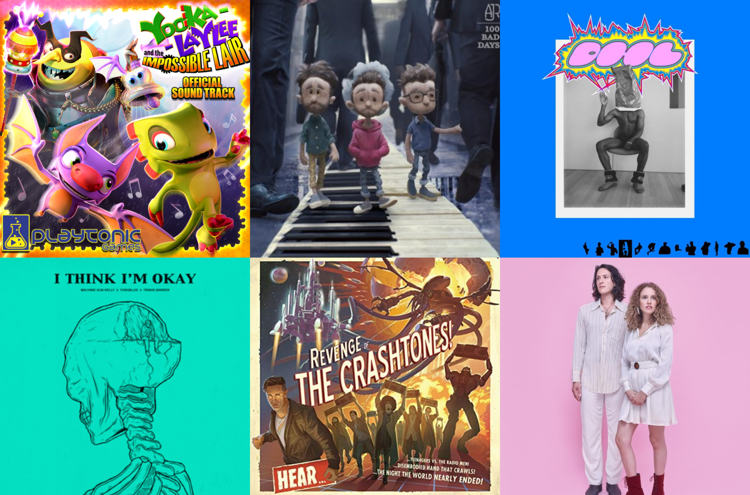 Noah Howell
4. "Staff Roll" by Ryo Nagamatsu: Starting my list is the song attached to what I think is the greatest end credits for any game ever. The visuals are a part of it, but the music that plays at the end of this year's "Link's Awakening" remake is excellent. Composer Ryo Nagamastu did an excellent job scoring the entire game in keeping the core of the sound true to the original while making it more modern and fleshed out. He expertly blends the original chirp tunes with the new small-scale orchestral sound brilliantly. I don't think a credits sequence from any game, show or film will ever match the one found in "Link's Awakening."
3. "The Mandalorian" by Ludwig Göransson: Most of what has been done in "Star Wars" in terms of music when not done by John Williams has still played it pretty safe by sticking to Williams' iconic sound -- which to be fair if it ain't broke don't fix it. That said, Ludwig Göransson took the leap in creating a score that is entirely unlike anything Williams has done all while still making it sound true to "Star Wars." The main theme for the lone bounty hunter is excellent, a sort of techno sound mixed with "Rocky" (not surprising considering this is the guy who scored "Creed"). There is a sense of triumph when the horns start blaring and an overwhelming sense of whatever adventure the Mando is on this week. I can't get enough of it.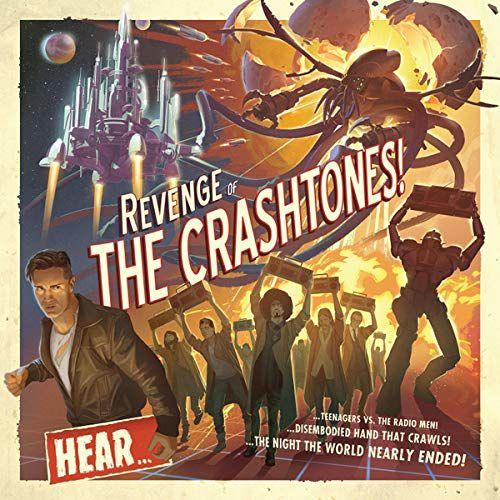 2. "Overworld" by Danny Baranowsky: With two excellent scores for separate "Zelda" games this year, I couldn't resist. The big mechanic with "Cadence of Hyrule" is that your movement must be done in rhythm with the beat of the game's music. The soundtrack for the game is the definition of head-bobbing music, so the task isn't as difficult as you might think. The game features awesome remixes of many iconic "Zelda" songs, though the "Overworld" track is my favorite simply because of how many homages it pays to numerous entries within the series. It's hard for me to even pick out the ones it does because of how well they are blended together to sound like one song. Now if only Nintendo would make their music available for streaming or even purchase.
1. "Arson" by The Crashtones: As the first song on the album "Revenge of the Crashtones," "Arson" is a solid scene-setter for the rest of the weird-but-fantastic stuff you'll be getting into. Sam Witwer and his "imaginary band" produce one of the most unique albums ever. I think "Arson" is the best entry-way for the rest, as my real favorites are "Hollywood Fever" and "It Came from a Man's World." The rest of the album though is greatly paced with different songs that all feel vastly different but maintain that funk-rock feel. It is the album I jammed to for pretty much the entirety of year and I highly recommend picking it up for yourself, especially if you're looking for something new to feed your musical appetite. Excluding his music, Sam Witwer is still just too talented of a human being. And how can you not love that album art -- done by the talented Lucasfilm artist Amy Beth Christenson.
Elissa Miller
4. "Death By A Thousand Cuts" by Taylor Swift: I really didn't expect Taylor Swift's new album to end up on my end of the year list, but here we are. It is a complete turnaround from "Reputation"-era Swift, with almost over-the-top bubble-gum pop. The album feels like genuine growth and maturation; it is a return to the things that made earlier Swift great with the addition of new pop elements. "Death By A Thousand Cuts" encapsulates this growth perfectly. It is a classic break up song but is colored with some of her best lyric work, interesting vocal layering, and an upbeat sound. Lyrical highlights include "I look through the windows of this love / even though we boarded them up. Chandelier still flickering here," and "Our songs, our films, united we stand. / Our country, guess it was a lawless land."
3. "Sucker" by The Jonas Brothers: I missed out on The Jonas Brothers. Internally, I think I thought I was "too cool" for groups like One Direction and The Jonas Brothers when I was in middle school. I was deeply wrong. Not only was I A) not cool but B) both bands were -- quite frankly -- fantastic. I am so glad The Jonas Brothers are back so I can enjoy them unabashedly. Not only that, but this song, which they chose as their first release in years, is an absolute gem. What a way to come back. I must have watched the music video ten times.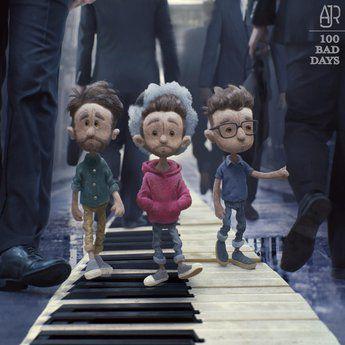 2. "Juice" by Lizzo: I was really torn about which Lizzo song to place on this ranking. Her entire 2019 album, titled "Cuz I Love You," is a masterpiece. It ranges from rap to slow power ballads to pop, sometimes within a single song. However, the single "Juice" stands out from the rest. Lizzo performed the song at the MTV Movie & TV Awards; it was how I truly came to find and appreciate her as an artist. I'd never seen someone radiate such joy and energy during an awards performance before. Musically, "Juice" is a snappy, funky pop song that celebrates self-love. Lizzo also attempts to empower others with her lyrics, singing, "If I'm shinin', everybody gonna shine." I recommend it as an instant mood picker-upper.
1. "100 Bad Days" by AJR: If you're a regular reader of these roundups, yes. Yes, I am listing AJR on here again. This band continues to impress, sitting somewhere in the genres of EDM, pop, and modern rock. Some of the appeal may come from the fact they continuously address topics that are relevant to my age group, such as moving out of one's parent's home, mental health struggles, and progressive politics. Their song "100 Bad Days," from the masterpiece of an album that is "Neotheater,"  tackles that awful feeling of when everything seems to be going wrong in your life. It offers a small bright side: at least you'll get a story out of it. This song was absolutely necessary; it got me through my spring semester internship search. 
Tyler Trudeau
4. "When Am I Gonna Lose You" by Local Natives: While the Los Angeles-based rock outfit Local Natives might not have been on my radar for most of 2019, their April record "Violet Street" produced a slew of ambitious tunes to complement their unique indie sound. With the band sparking comparisons to artists of reserved temperament and introspective lyricism like Fleet Foxes and Vampire Weekend, Local Natives first caught my attention with their 2016 record "Sunlit Youth." Spawning meditative rock tracks like "Past Lives" and "Fountain of Youth," their mature sound found new ground some three years later in "When Am I Gonna Lose You," the title track off their fourth album. 
3. "Portals" by Alan Silvestri: Another track pulled from one of the biggest films of the year, Alan Silvestri's brilliantly-composed piece from "Avengers: Endgame" accompanied one of the many iconic scenes from the superhero blockbuster. As the remaining Avengers rallied against the overwhelming forces of galactic warlord Thanos, their dwindling numbers were suddenly multiplied ten-fold as glowing portals spawned fallen comrades across the battlefield. The epic battle that ensued as the team of heroes finally "assembled" was only further elevated by Silvestri's monumental score, rolling into an emotional conclusion like no other.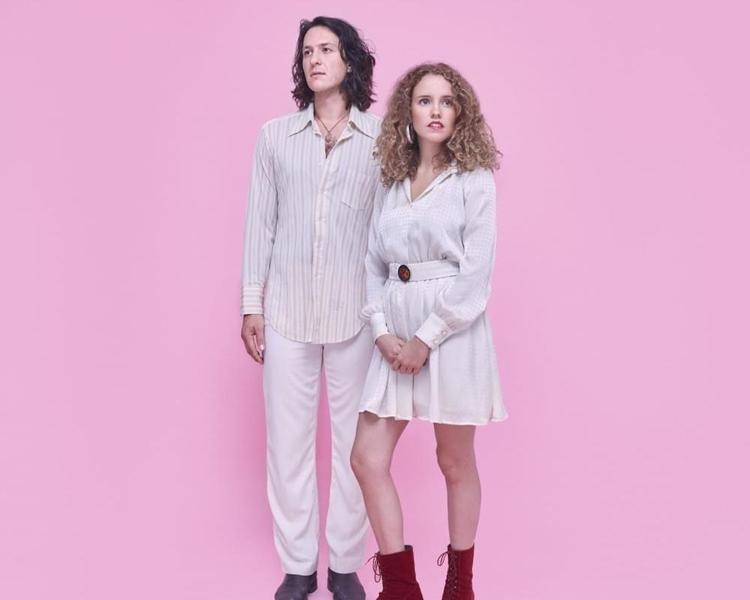 2. "I'm Still Standing" by Taron Egerton: The foot-tapping 1982 hit from Elton John and Bernie Taupin received an electrifying update in this year's sensational biopic for the songwriting duo. Performed with new grace and restraint by actor Taron Egerton, who donned the glittering sunglasses and winged boots to portray a young Elton, the song anchored the conclusion of the jukebox musical as the troubled musician triumphed over his addictions and regained a new lease on his extraordinary career. With the soundtrack of "Rocketman" headlining my Spotify playlist for the past six months since the film's release, "I'm Still Standing" is just one of the spirited reinventions of Elton's discography used to tell his incredible story.  
1. "Round and Round" by Geowulf: Easily one of my most anticipated albums to release in the second half of the year, the sophomore record from Australian natives Geowulf wrung in the fall season with another breezy pop album full of shimmering melodies and contemplative lyricism. Diving even deeper into motifs of loneliness and regret, the album also saw duo Star Kendrick and Toma Banjanin touch on breaking free from what holds you back and escaping the cycle you've been trapped in. While the fifth track off the album might have failed to grab me from the start like their top singles did, "Round and Round" encapsulates Geowulf's sonic rhythms and poignant storytelling as they move beyond the beach.    
Arik Miguel
4. "Str8 Outta Mumbai" by Jai Paul: Technically this song leaked in 2013 along with 15 other unfinished songs, many no more than just a few seconds of a beat, and have been floating around the internet since then. Jai Paul has finally officially released this album, and slightly cleaned up many of the songs. "Str8 Outta Mumbai" is interestingly the only real song on the album not given the label "Unfinished," and this song sounds anything but incomplete. "Str8 Outta Mumbai" is a sensory overload of Bollywood style beats, synths, and an absolutely gorgeous vocal sample. The production is flawless and futuristic and still sounds fresh even after being leaked in some capacity six years ago. Jai Paul remains in a class of his own.
3. "Cellophane" by FKA Twigs: Tahliah Barnett (AKA FKA Twigs) has always been an artist of formidable talent. She is an exquisite dancer, fashion connoisseur, pole-dancer, sword-fighter, and she has the mythical voice of a siren. With "Cellophane" Twigs surpasses expectations and delivers one of the most heartfelt and emotionally resonant pieces of music I have ever heard. This song is exquisitely simple, and only FKA Twigs could have pulled this off with such grace. I also highly recommend watching the music video to this song, since Twigs is as much a visual artist as she is simply a singer.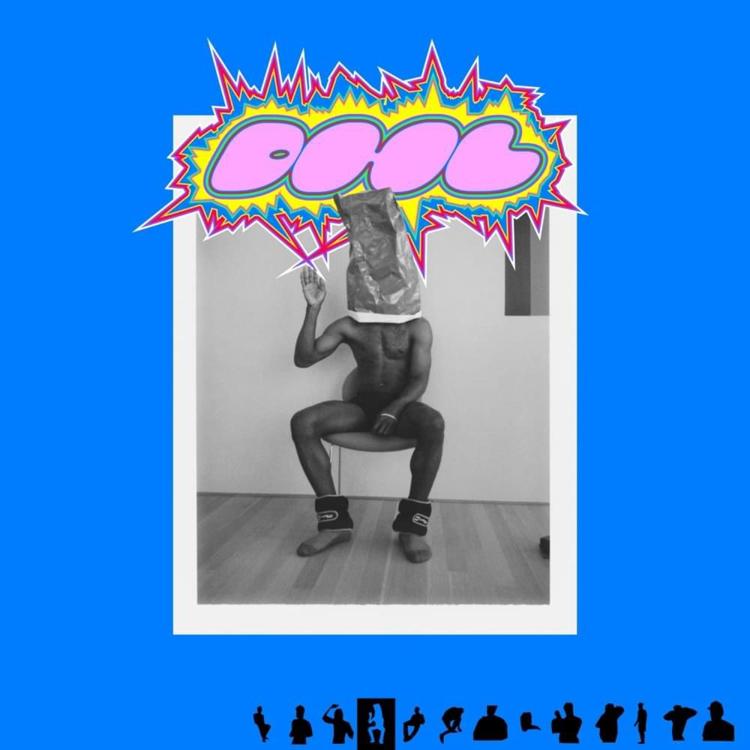 2. "Stupid Horse" by 100 Gecs: Yes this is a ska song. Yes this song is insanely ridiculous. Yes this song is about stealing a horse from a horse race and centers around the line "Stupid horse, I just fell out of the Porsche," but this is not a bad song. It perfectly balances absurdism, genuinely catchy lyrics and an insane amount of self awareness. Easily the most fun song I have listened to this year.
1. "DHL" by Frank Ocean: I am notorious for telling everyone I meet that Frank Ocean is the greatest artist of our generation. I don't think it's hyperbolic to say that, and I will argue with anyone who disagrees. DHL is Frank Ocean's first original track since 2017, and show the enigmatic artist flexing his rap skills, his fame, romantic relationships, and fashion show appearances. Just like Frank Ocean's best songs, "DHL" is unexpected. It continuously mutates and evolves, ending where you least expect it to.
Jake Pierce
4. "Hop Battle Theme" by Gō Ichinose: Pokémon's Nintendo Switch debut may have its share of issues, but its soundtrack is definitely not one of them. There's a lot of auditory goodness to be found here, but the theme that plays whenever you test your skills as a trainer against your best friend and rival Hop really steals the show. It's an insanely upbeat and invigorating song that gets you pumped up for the competition at hand, just like a great battle theme should. 
3. "ME!" by Taylor Swift (Feat. Brendon Urie): I have to admit, I'm usually not the biggest fan of Taylor Swift or Panic! At the Disco. Both artists are perfectly fine, and they both have a few enjoyable songs in my book, it's just that they rarely ever stick out as my personal favorites. That being said, bringing Swift and Panic! At the Disco lead singer Brendon Urie's voice together lead to a truly catchy and delightfully feel-good song that deserves to be on everyone's 2019 playlists.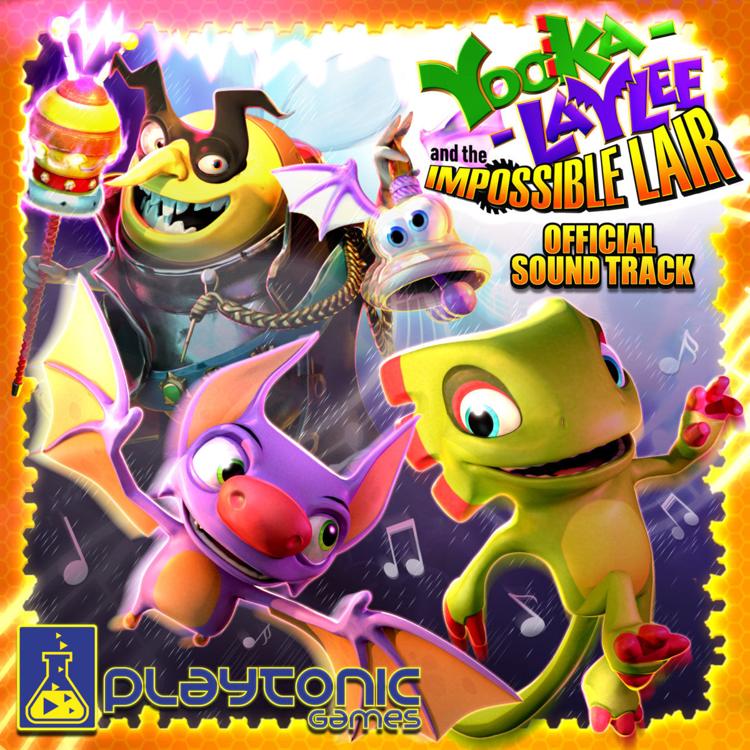 2. "Cool" by The Jonas Brothers: Not only was I surprised when I found out that The Jonas Brothers of all bands was back in the spotlight, but I was equally as taken aback by the way some of their newest songs wormed their way into my brain. "Cool" is a tune that I've frequently caught myself humming as I walk and cranking up on the radio when I drive, and for good reason. Put simply, it's a song with a catchy beat and easy to remember lyrics that you'll no doubt find yourself singing along to every time you hear it.
1. "Factory Fright - Flooded" by Matt Griffin: It only makes sense that my favorite game of 2019, "Yooka-Laylee and the Impossible Lair," would also be home to my favorite song. Playtonic's composers, along with the time-honored talents of Grant Kirkhope and David Wise, really knocked it out of the park with the tunes here, and this track represents the cream-of-the-crop in my eyes. It manages to take what would usually be cold, harsh mechanical sounds and turn them into a mesmerizing backing track to a superb, chilled-out guitar lead. If you're into games, you owe it to yourself to check this game out for yourself, and if you aren't into games, you still owe it to yourself to search up this incredible track online. You can thank me later.    
Jeffrey Kopp
4. "Walk Across The Water" by The Black Keys: There's just something really special about this song that makes it feel as though everything is moving in slow motion. When this song plays, it feels like time has just slowed down and you can just enjoy the moment you're living in. This was the song that really got me back into listening to The Black Keys this year. 
3. "Dinner & Diatribes" by Hozier: In 2019, I rediscovered my love for Hozier after he released his newest album "Wasteland, Baby." All of the songs are out of this world, but this one stands out to me so much so that I almost always listen to it two or three times in a row. This song is probably half the reason Hozier was one of the top artists on my Spotify Wrapped list.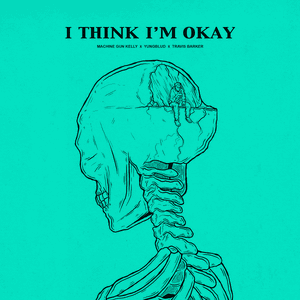 2. "Look Away" by Stephen Puth: To be honest, I had no idea Charlie Puth had a brother who is also a singer. I was pleasantly surprised to find out that information when I first listened to this song over the summer. It's a fun pop song that feels different from the songs put out by his older brother. This was a welcome discovery this year and I'm really excited to hopefully see more from this artist in the years to come. 
1. "I Think I'm Okay" by Machine Gun Kelly, YUNGBLUD, and Travis Barker: This is such an interesting collaboration of artists that works so insanely well. Sometimes you just need to yell and let the stress, anger, and other feelings out. This is a song that lets you do that when you sing along. It's anthemic and goes so hard no matter how many times you listen to it. I saw YUNGBLUD in concert a few months ago and nearly passed out when this song was performed. I'm not going to get tired of this one any time soon. 
You can find a mostly complete version (thanks Nintendo) of the playlist on Spotify here.