Summer is known to bring in hot temperatures. To cool off, people go to the beach or pool. But trips to the beach or pool have been put on hold due to the coronavirus. However, there is plenty of television to watch, especially the classics!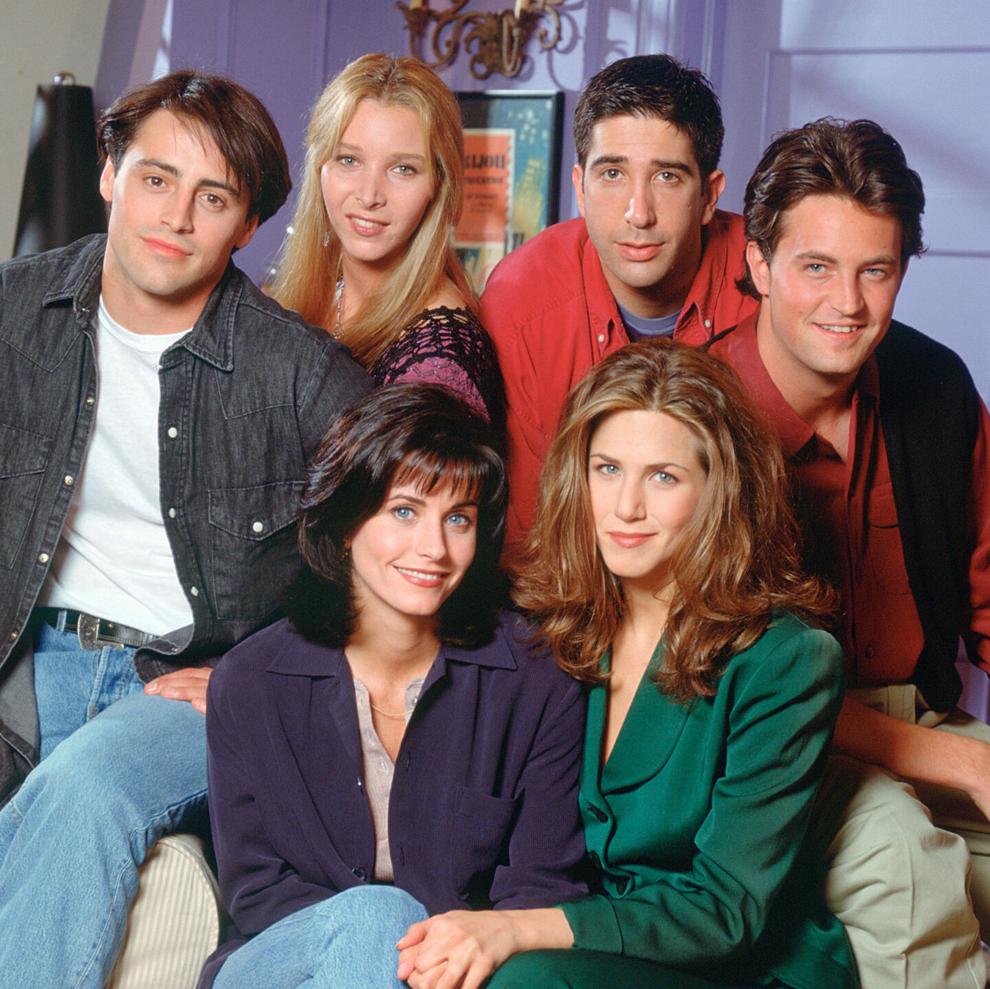 Friends: No matter where you are— the library, the mall, or on-campus, you will walk by someone watching an episode, wearing a shirt or uttering a phrase from this show. The show follows six friends (Rachel, Monica, Phoebe, Joey, Chandler, and Ross) living in New York City, who get on each other's nerves arguing about evolution, moving a couch, or being on a break. But at the end of the day (or episode), the friends always find common ground.    
Must-see episode: "The One with Phoebe's Cookies," Season 7, Episode 3.
Each character is given a storyline. Rachel helping Joey sail a boat, Chandler embarrassing himself in front of Ross and Monica's father (Jack Geller), and tries to make up with him, given that he has married his daughter and Ross and Monica helping Phoebe recreate a cookie recipe from his grandmother.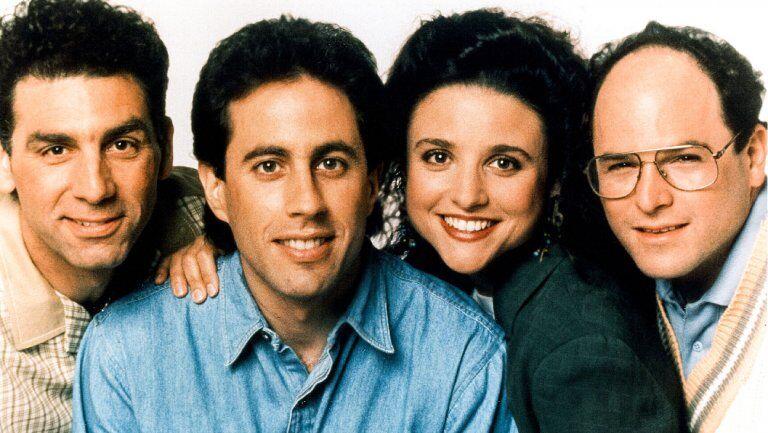 Seinfeld: A show about nothing, but was No. 1 in the ratings when the series finale aired on May 14, 1998. While the finale is controversial—with Jerry, Elaine, Kramer, and George being sent to prison— it should not take away the humor and laughs fans enjoyed during its eight-season run. Especially laughing at phrases like "Yadda-Yadda-Yadda," "No Soup for You," and "Newman."     
Must-see episode: "The Label Maker," Season 6, Episode 12.
Jerry gets two tickets to Super Bowl XXIX, which unfortunately falls on the same weekend as the Drakes wedding. Jerry gives the tickets to Tim Whatley, who gives the former a label maker. Things get crazy when the Drakes call off the wedding, allowing Jerry to attend the game, but he does not have the tickets as he gave them to Tim and of all people, Newman.     
The Andy Griffith Show: Welcome to Mayberry, North Carolina, home of Sheriff Andy Taylor. A place where life is peaceful and drinks costs 5 cents. The Andy Griffith Show premiered on October 3, 1960 on CBS, running for eight seasons, before going out as the No. 1 rated show when the finale "Mayberry RFD," aired on April 1, 1968. While it has been over a half-century since the finale aired, the show remains popular thanks to syndication and home video releases. Audiences, old and new, get to hear the familiar whistling sound as Andy and his son Opie Taylor walk down the dirt road, reminding everyone of the simpler times in life. 
Must-see episode: "Haunted House," Season 4, Episode 2.
Opie and Arnold break a window of a house while playing baseball. However, the boys are scared to go inside due to the house being haunted. Even Andy, Barney, and Gomer are scared to go inside, but they eventually investigate the house. What they find inside is surprising.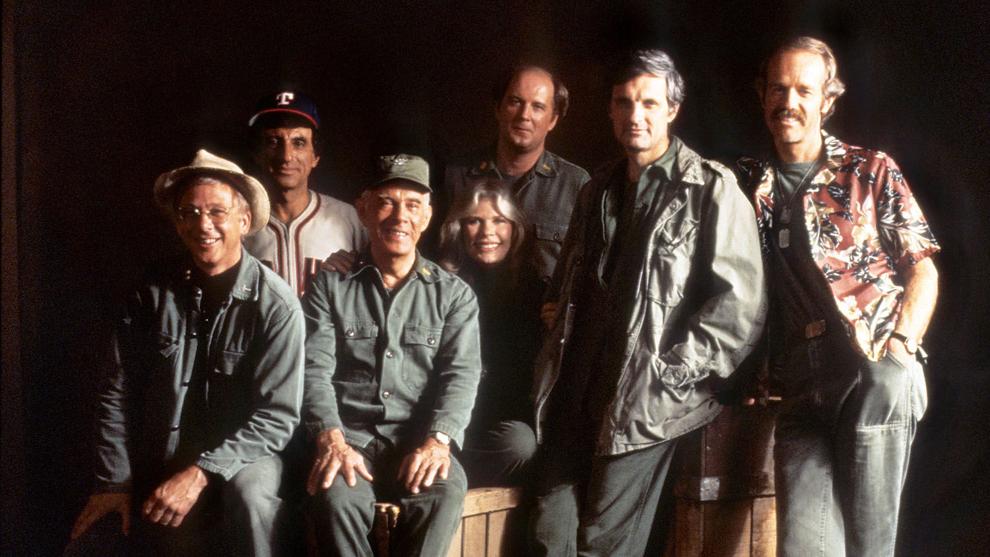 M*A*S*H: Set during the Korean War, the series centers around doctors working and living at the 4077th Mobile Army Surgical Hospital (MASH for short). While living in a war-torn country is not fun, the members of the 4077 still enjoy the normal things in life—watching movies, playing poker, and pulling pranks. But when the choppers come with wounded soldiers to the 4077, the characters get serious knowing that lives are on the line.    
Must-see episode: "Good-bye, Farewell, and Amen," Season 11, Episode 19.
First broadcast on February 28, 1983 on CBS, the finale remains the highest-rated episode outside of the Super Bowl in television history. An estimated 121.6 million viewers tuned in to see Hawkeye Pierce, BJ Honeycutt, Sherman Potter, Margaret Houlihan, Maxwell Klinger, Father Mulcahy, and Charles Winchester for the last time. With the Korean War coming to an end, the characters know they will be leaving the 4077 unit and heading back to the United States. While things get tense throughout the finale, the characters settle down and wish each other the best, before going their separate ways.   
The Brady Bunch: Here's a story of a mother and father raising three boys and three girls. Created by Sherwood Schwartz, the show was not a rating hit during its original run (1969-74 on ABC). However, it gained popularity in syndication, where it remains a staple to this day. In fact, there is a Brady Bunch episode airing somewhere in the world right now.  
Must-see episode: "A Camping we will go," Season 1, Episode 8. 
Mike and the boys go camping every year. However, this trip will be different as Carol and the girls will be joining, much to the boy's chagrin. While the trip starts out slow for the Brady family, a prank by Maria and Jan brings the family together.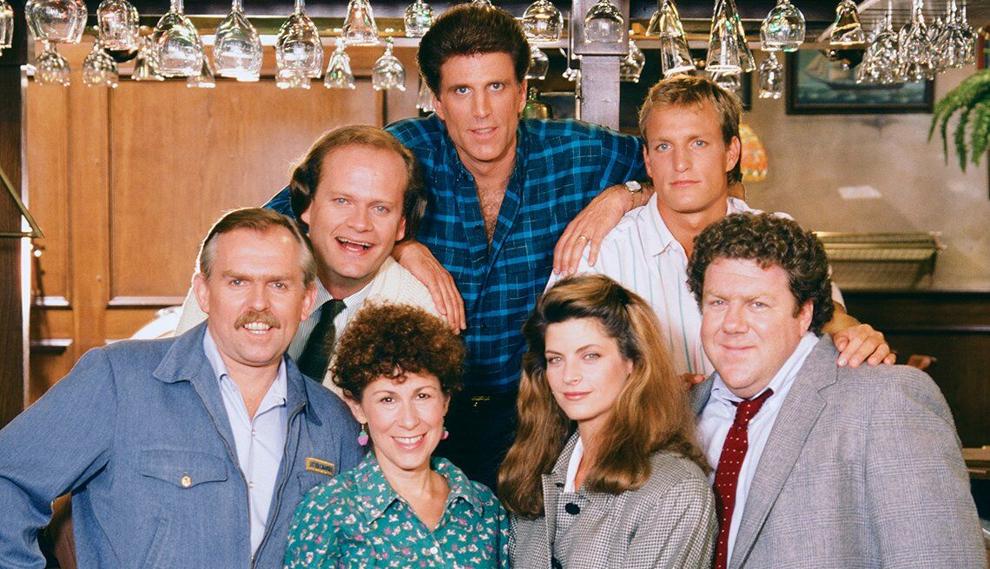 Cheers: After a long day, you want to go to a place to relax or a place where everybody knows your name. Then come join in on the fun at Cheers, where Sam Malone can serve you a drink, talk about life with Coach and Norm Peterson and learn something new from Cliff Calvin, Frasier Crane (before he got a show of his own), or Diane Chambers. The show was not a hit when it premiered, ranking 74 out of 77 when it debuted on September 30, 1982. However, the show stood the test of time, running for 11 seasons, with the finale, "One for the Road," being the second-highest rated finale in history.  
Must-see episode: "Truce or Consequences," Season 1, Episode 8.
Carla and Diane are bickering during service. In order to put their differences aside, Sam wants them to have a heart-to-heart to settle their quarrels. Things start out great, with Carla and Diane getting to know each other. But Carla tells a story that involves having a baby named Gino with Sam and hopes Diane will keep it secret.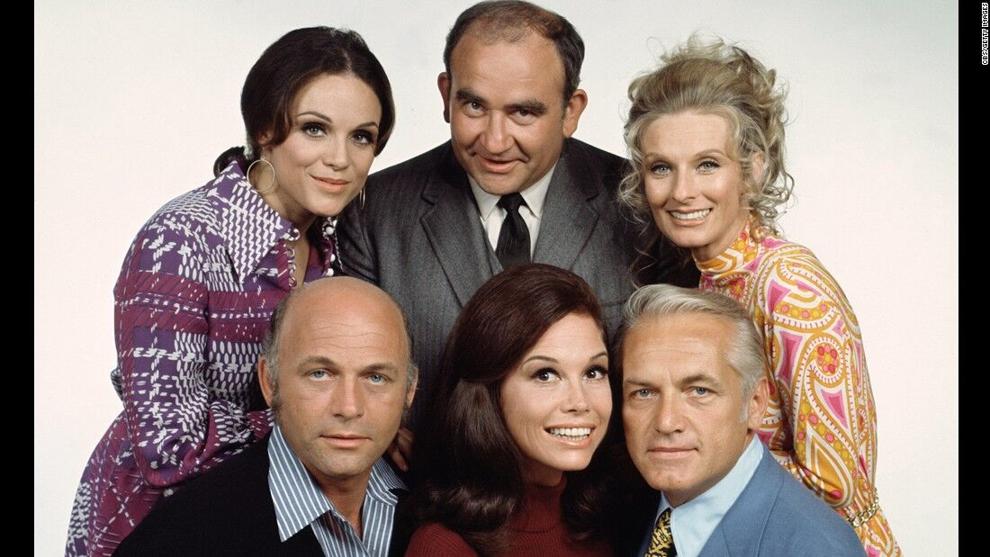 The Mary Tyler Moore Show: Speaking of making it in the world today, Mary Richards had to overcome divorce and a newsroom (WJM-TV) dominated by men e.g. Lou Grant, Murray Slaughter, and Ted Knight. Despite the odds, Mary overcame them to earn the respect of her coworkers. The show debuted on September 19, 1970, and was an instant hit, running for seven seasons (168 episodes) and winning 29 Emmys.  
Must-see episode: "Love is All Around," Season 1, Episode 1.
The one that started it all. Mary Richards, fresh off her divorce, has moved to Minneapolis, Minnesota, in hopes of starting a new life. Things get off to a rough start when she moves into her apartment that belonged to Rhoda Morganstern, followed by a cold recipient by her coworkers at WJM. But as the close line of the intro says, "she's gonna make it after all."   
The Simpsons: Welcome to Springfield, Anytown, population 30,720. It is a town where the residents pull pranks, socialize at the Moe's Tavern, and say "D'oh!" when you do something wrong. Best of all, it's home to the Simpson family: Homer, Marge, Bart, Lisa, and Maggie, who have been a fixture on television since their debut on The Tracey Ullman Show on April 19, 1987. The Simpsons are not slowing down anytime soon with it being renewed for its 31st season and approaching 700 episodes. 
Must-see episode: "So it comes to this; A Simpsons Clip Show," Season 4, Episode 18.
It's April Fools at 742 Evergreen Terrace. For Bart Simpson, it is a day to forget as he is the target for Homer's April Fools pranks. To get back at Homer, Bart shakes up a beer can and puts it in the refrigerator knowing Homer will drink the beverage. It is the perfect April Fools prank, until the beer can explodes in Homer's face. Fortunately, Homer survives and gives Bart his comeuppance at the end of the episode.
Happy Days: While the show is best known for introducing the phrase "jumping the shark" (literary), the stunt should not take away the nostalgia from the 1950s and '60s the show provided. From playing and listening to music from the jukebox, cars with hound ornaments, and drive-in theaters. Best of all, we all can relate to Richie Cunningham or Arthur Fonzeralli. Two teenagers going through high and lows e.g. getting girls and being cool (or in Richie's case trying to be cool).
Must-see episode: "Hollywood Three Part story arc," Season 5, Episodes 1-3.
While this episode is best-remembered for Fonzie jumping the shark, the Hollywood episode not only focuses on Fonzie, but it also focuses on Richie. The movie producers offer Richie a contract— which was originally offered to Fonzie. Richie has to make a choice: become a movie star and leave his friends or abandon a movie career and be with his friends.  
Perry Mason: Before Matthew Rhys began portraying the fictional criminal defense lawyer on HBO, longtime fans associate the role with Raymond Burr. Based on Erle Stanley Gardner's novels, Perry Mason ran for nine years (1957-66) on CBS, and is still popular today in syndication. When someone is accused of a crime, Mason is the man they turn to and he will do anything to clear his client's record and find the real criminal; no matter how hard Hamilton Burger and Arthur Tragg try to stop him.   
Must-see episode: "The Case of the Shoplifter's Shoe," Season 6, Episode 13.
Virginia Trent is having a rough day. First, her aunt, Sarah Breel, gets caught shoplifting. Then she is accused of robbery and murder when her Uncle George is killed and his diamonds go missing. To clear her name, Virginia turns to Perry Mason to find the real criminal. Also, keep an eye out for Leonard Nimoy in one of his roles pre-Star Trek fame.