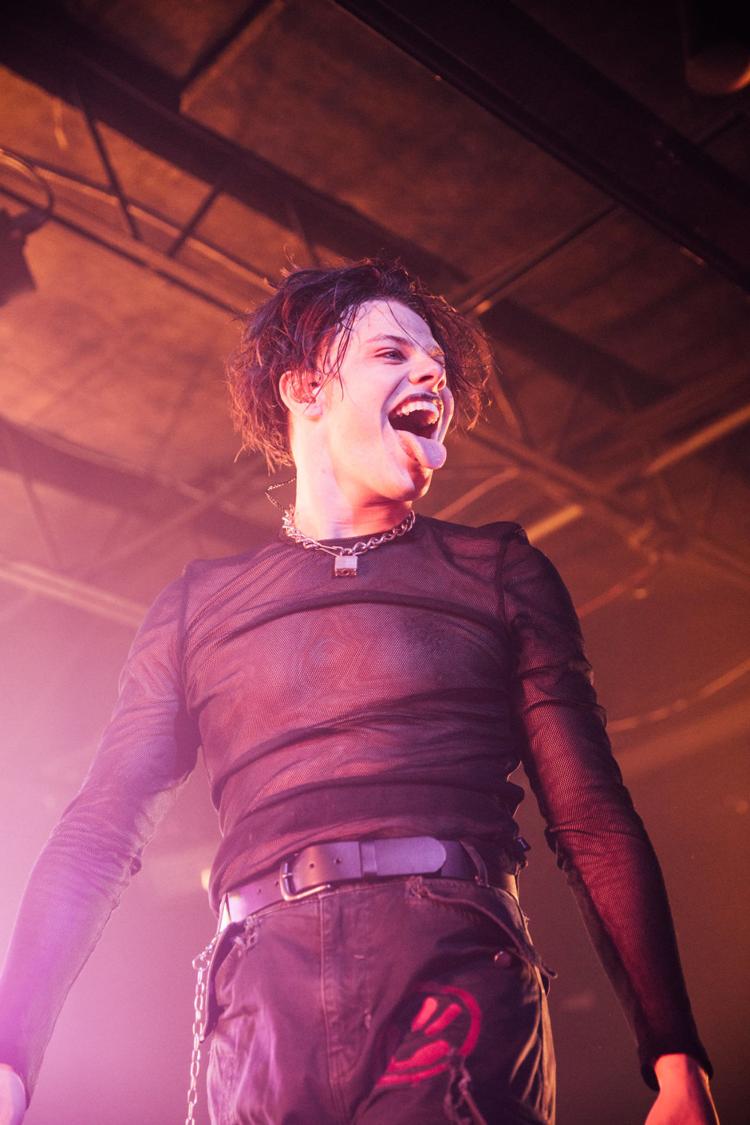 The most prevalent word in this review will most certainly be "energy." Dominic Harrison, also known as YUNGBLUD, is filled with energy. His show at the Neighborhood Theatre on a chilly fall evening in October allowed Charlotte fans to see this wild energy up close and personal. 
The night began with an opening act by Missio, a duo from Austin, Texas. The opener had a ton of fans energized by the passion they saw on stage. The 45-minute set featured a medley of songs by Missio as they warmed up the crowd. Their unique style most certainly will have piqued the interest of those in the audience who had never seen or heard of them before. More information about Missio can be found here: https://welcome.missiomusic.com/
After the opening act, fans waited with bated breath for the moment in which Yungblud would take the stage. Following a brief intermission, fans stood and cheered in excitement for roughly seven minutes in darkness as atmospheric space noises were played. This created anticipation, but also frustration as it appeared that some technical difficulties were delaying the start of the show. Fortunately, those difficulties were resolved and Yungblud came out swinging to a massively hyped up crowd.
For those that aren't entirely familiar with Yungblud's style, there is a ton of energy present all throughout the show. It's more energy than seems humanely possible. Some performers are mellow and calm during their shows, but Yungblud is at 200% energy from start to finish. It's the kind of liveliness that is contagious and keeps the audience amped-up and screaming for the whole night. That isn't an easy feat always, but Yungblud has no trouble keeping his fans invested and hanging on to every lyric that comes out of his mouth.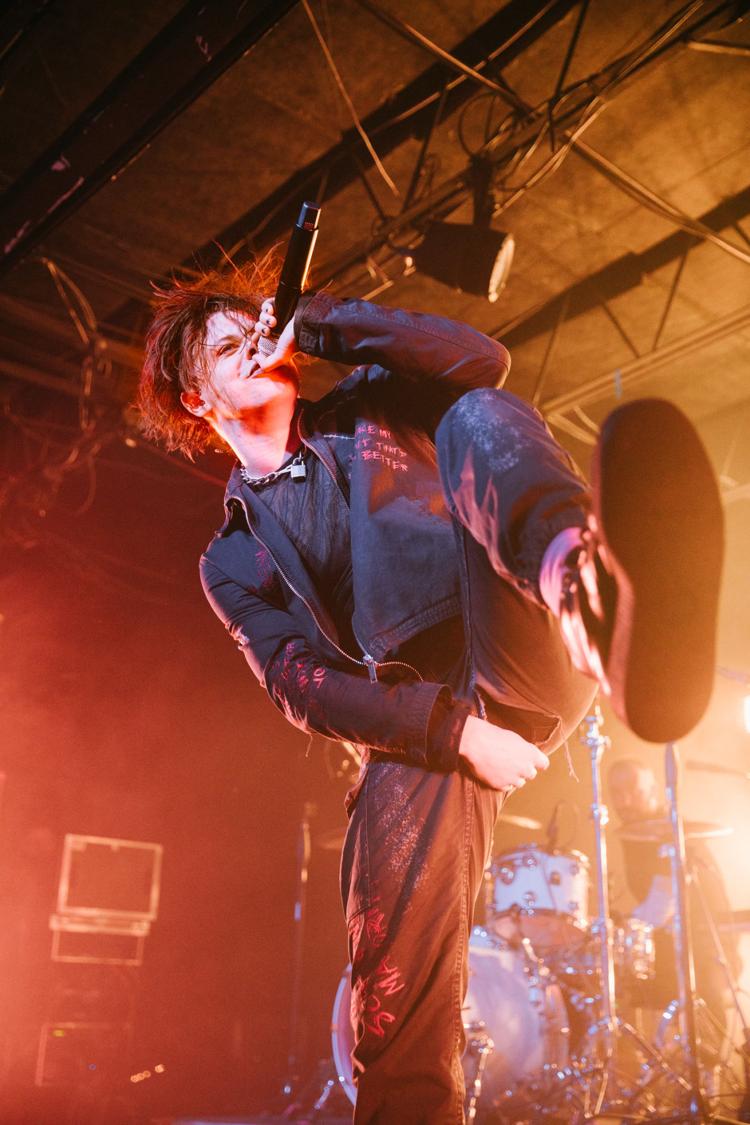 This is a show that is very much based on fan interactivity. During each song, Yungblud encouraged his fans to sing back the lyrics to him and also jump. This created a magical wave of enthusiastic people coming together to celebrate music. Additionally, there was a point midway through the set where a circle in the middle of the crowd was opened up. Yungblud made his way to perform among his stunned and excited fans. There are no bad seats in size the Neighborhood Theatre but this moment was extra special. Concertgoers were able to be face-to-face with the man they came to see as he sang directly to them.
It really takes a special kind of artist to put on a show like this. Maintaining such a consistently high level of energy and passion for the entire concert truly makes an attendee feel like they witnessed something incredible. On top of the energy, Yungblud has this way of connecting with fans through his electric smile and endless gratitude that he expresses. He has built something that brings people together and the looks on the faces of his fans is proof of that. There is a bond between him as a performer and those in the crowd screaming his name. He genuinely cares and they care back. If you ever have the chance to see Yungblud, don't miss it.
For more information about Yungblud, including future tour stops, visit his website here: https://www.yungbludofficial.com/