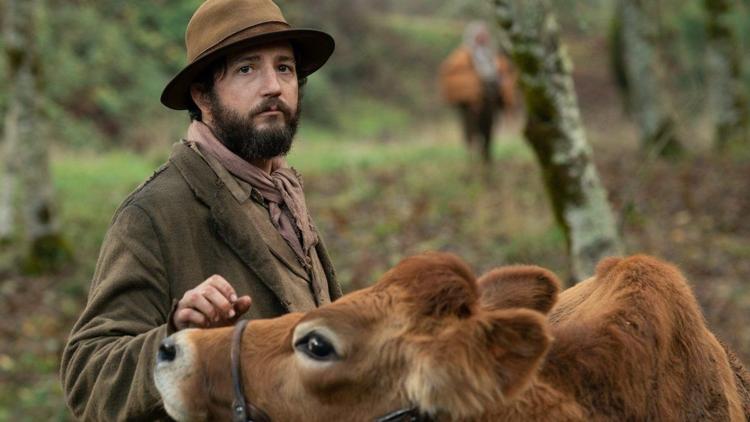 Full disclosure before the start of this review, I am a huge fan of director Kelly Reichardt. Her filmography (Wendy and Lucy, Night Moves, Certain Women, etc.) are arguably some of the most American and humanistic films I have ever seen. Going into her latest film, "First Cow," my expectations were incredibly high so I was hoping for the best. What I got was one of the best films of 2020, and one that I was able to watch in my own home. The story follows two men in an 1800's Oregon territory (a skilled cook who travels with fur trappers and a Chinese immigrant) who evidently cross paths and work to create a successful business involving the First Cow in this territory. A premise like that may not sound like your thing, but trust me when I say, this has a lot to offer. 
A movie like this works as well as it does due to the attention to detail in even the most minute ways. While something like that is in large part due to Reichardt, the performances pack a powerful, yet subtle punch. Our leads John Magaro (The Big Short, Carol, Not Fade Away, Carol) and relative newcomer Orion Lee are given particularly subtle and powerful moments to shine. From their brief first meeting, to Magaro talking to the infamous "First Cow," shows conversations of real people talking. Even in supporting villainous performances from popular character actor Toby Jones (Captain America, The Hunger Games, Tinker, Tailor, Soldier, Spy) there is a humanity we don't normally see in this type of story. The pacing here is quite methodical, which makes the film slow down severely overall. This could be a deterrent for some, but I will say the pacing will not be for every viewer.
In fact, my largest issue with the film is something that really isn't specifically about the movie itself. For a film like this, it is made for an audience that's willing to let a story slowly unravel. The story plays like a buddy comedy, there are laughs but they don't come in any way you would expect. This is not a zany road trip movie with the likes of Will Ferrell, this is a slow paced story about the American dream. It rewards its audience with character depth but makes us work in order to understand it. What we grow to learn about Magaro's Cookie and Lee's King-Lu allows us to become invested and emotionally moved by their later actions in the film. This is something that won't be for everyone, but it's definitely worth the time and feeling you'll get when the credits roll.
"First Cow" is a film that does what it sets out to do with incredible poise and grace in its two hour runtime. Being that this was yet another film victim to COVID-19 (having been only released theatrically a week before closure), I feel that it's unfortunate it ended up on VOD (I watched it via iTunes rental). It's a film with so much beautiful imagery that it deserves to be seen on the biggest screen possible. Thankfully, since there are great moments of pure character motivation and acting, it makes up for the lack of theatrical experience. It may not be for everyone, but if you can get on First Cow's wavelength, it's something that you won't want to miss.
Rating: 4.5/5