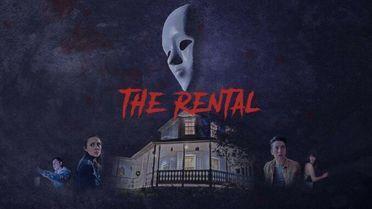 Horror is a genre that I am exceptionally tough on as a film critic, because it's hard to get it right. There's so many different iterations of horror (bloody, artistic, social commentary, slasher, etc.) that the criterion for reviewing them changes rapidly. Going into "The Rental" directed by Dave Franco, I had incredibly low expectations, especially after the premise of "two couples decide to rent an airbnb for the weekend and get a lot more than they bargained for" really didn't sell me as an original concept. What surprised me the most about the film was how this premise really just skims the surface of what Franco is playing with.
While the slasher movie thrills (akin to classics like Halloween) are as thrilling and fun as fans would like, this is a film that has a lot to say about quarantine culture. It's more about a story of people dealing with secrets and lies that bubble to the surface in a place with nefarious intent. Now granted, I am certainly not saying everyone's home in quarantine is layered with murders and evil men that serves more as genre thrills. But as secrets bubble to the surface for our characters, it is as if the real horror comes from their reactions. With a cast such as Alison Brie (Glow, Bojack Horseman and Wife of Director Dave Franco), Dan Stevens (Beauty and The Beast, The Guest, Downton Abbey), Jeremy Allen White (Shameless), Toby Huss (Halt and Catch Fire, Glow) and indie darling Sheila Vand (Girl Who Walks Home Alone at Night), they sell the drama in a humane way.
When you have actors of this caliber, they help sell some of the genre's more ludicrous and arguably over the top moments. It's also in large part due to Franco's direction that you are able to buy some of the more ludicrous decisions made by the characters. Now since this is an homage to old-school slasher films, when the cliches hit, they may not land for everyone. When you have moments such as the infamous "We should all split up!" scene you either go with it or you don't. For me personally, I went with some of the more cliched genre tropes but if those kinds of things annoy you, this film won't win you over. Though if you are a fan of characters essentially getting a comeuppance of sorts, then you will certainly enjoy what happens to the characters. 
"The Rental" is an exceptionally fun, horror thriller if you are willing to go along for the ride. It's a film that's lean and mean while striking a nerve in the real world of people being stuck together. It is solidly cast with people in front and behind the camera that know the type of movie they want to make. If this sort of genre isn't already your cup of tea, there's nothing here that I can say will necessarily convert you. There's a phrase critics use which says "It does exactly what it says on the box" which amply applies here. I got a chance to check out the film earlier via a film link for the studio and the final shot is one I can't get out of my mind. This isn't a movie that's going to get any award buzz, but for something coming to VOD for rental and certain drive in theaters across the country, it's something that's definitely worth a look. 
Rating: 3/5
Watch the official trailer here!