Platform: Nintendo Switch
2013's "Super Mario 3D World" was met with a fair amount of praise upon its Wii U release, but there were some (myself included) who felt it was missing that certain something special. Fast forward to 2021, and Nintendo has taken yet another unique step in its seemingly endless quest to bring over every single heavy-hitting Wii U title to the Nintendo Switch. Not only has "Super Mario 3D World" been tweaked and touched up for a modern re-release, but Nintendo has also crafted a brand new adventure known as "Bowser's Fury," opting to bundle both games together for the price of one. So, the question becomes, how does "Super Mario 3D World" hold up in 2021's gaming space, and what does the all-new "Bowser's Fury" add to the overall package? Let's grab our red caps, exclaim "Let's-a-go!" for at least the 400th time, and find out.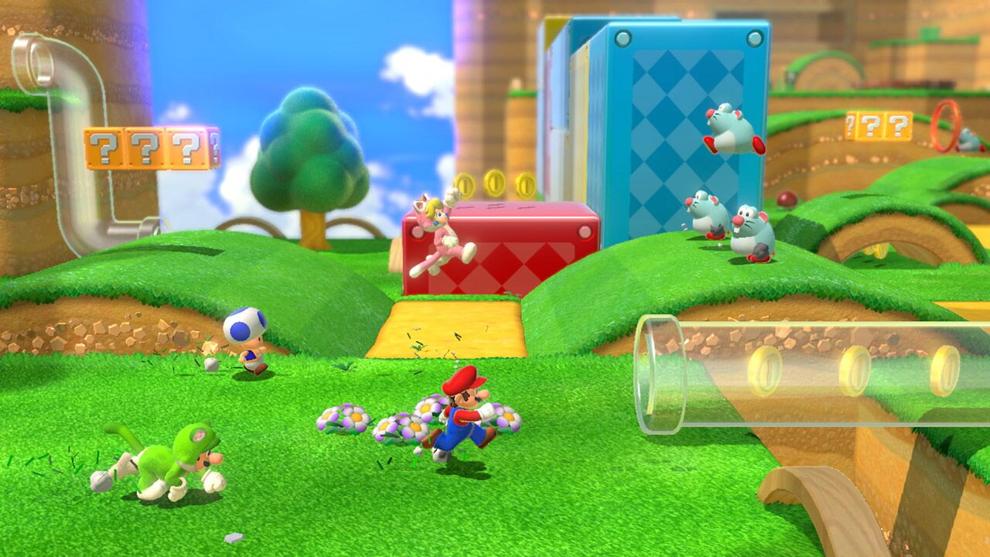 The first half of this package comes in the form of a new-and-improved version of 2013's "Super Mario 3D World." Dozens of stages, full four-player local co-op, multiple playable characters, all with unique gameplay styles, everything that made the original release so much fun has made the transition over to Switch. Following the pattern of Nintendo's other Wii U to Switch conversions, the game has received a bit of a graphical facelift as well. Nintendo has also implemented a myriad of gameplay changes, the biggest of which being a revamped control scheme that brings the game a bit closer to more recent Mario adventures like 2017's "Super Mario Odyssey." Character movement has been sped up across the board (about 50% faster by my estimations), making the minor complaint of the original game's somewhat sluggish controls null and void. This revamped control scheme makes "Super Mario 3D World" a joy for veterans of the original release and players experiencing it for the first time. The final major addition comes in the form of online multiplayer, though this can't escape the fickle entity that is Nintendo Switch Online. Your results may vary as always with online experiences, but the unplayable lag and low framerates made for one of the worst first impressions an online mode has ever left me with.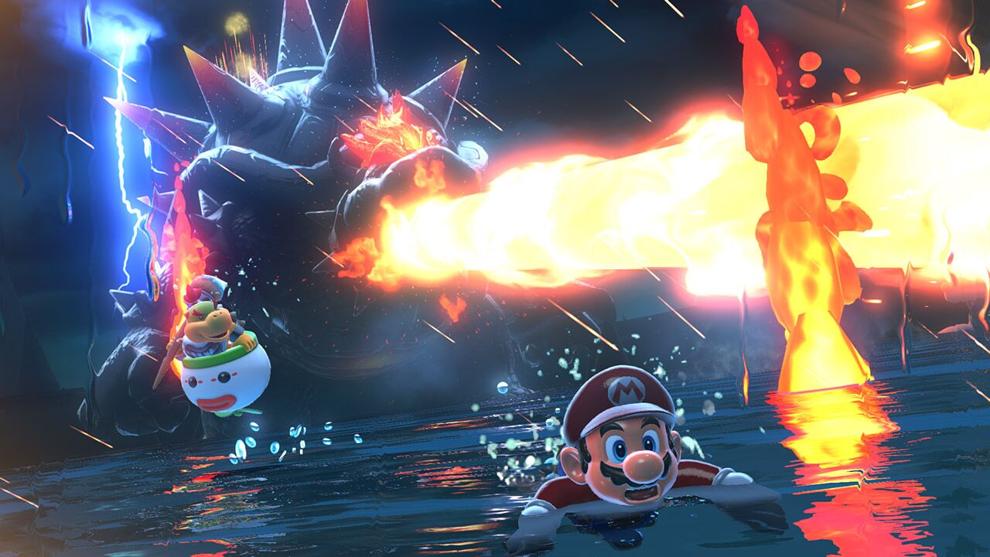 Also included on the same cartridge is the all-new Mario adventure "Bowser's Fury." In this game, Mario finds himself trapped in the mysterious "Lake Lapcat," where he is tasked with repairing 10 broken lighthouses to dispel the unknown force that has sent Bowser into a furious rage. "Bowser's Fury" brings the Mario series the closest to a fully open world that it has ever been. In many ways, this is a brilliant move, as the game manages to capture a very "Breath of the Wild." Players can see points of interest in the distance and make their way over to them, all while hunting for secrets and picking up collectibles along the way. There are 10 main stages where the game's most tightly packed platforming challenges can be found. Still, there is a virtual avalanche of bonus objectives spread across the map between these main areas, and these are perhaps the most satisfying to find and complete.
While the central idea of "Bowser's Fury" is fantastic, the execution is not without its problems. For starters, progression in "Bowser's Fury" can sometimes feel a bit arbitrarily limited. While each main area has multiple objectives, they often require different objects and layouts for Mario to traverse. Nintendo has attempted to mask these transitions with careful loading practices, but this requires players to leave the area temporarily and come back later. It's a good idea on paper, but in practice, the system comes off as incredibly confusing until you figure out what's going on. Once you understand the rules, it becomes easier to deal with, but the mechanics could be communicated more clearly to the player. One final point of contention is the game's technical performance. The lush environments on display here combined with the towering "Fury Bowser" often prove a bit too much for the Switch's mobile-oriented chipset to handle. The result is the framerate and overall responsiveness of the game slowing down to a snail's pace in certain circumstances.
While both parts of this two-in-one offer certainly have their flaws, it's hard to deny the value here in terms of sheer content. "Super Mario 3D World + Bowser's Fury" provides players with dozens of hours of platforming goodness across two very distinct gameplay styles. The visuals are gorgeous, the music is delightful, and Mario (as always) controls like a dream in both settings. The gameplay enhancements seen in "3D World" combined with the novelty of the brand new concepts on offer in "Bowser's Fury" should be more than enough to pique the interest of even those who played the Wii U original. It may not be perfect, but the portly plumber's latest adventure still reminds players why Mario always remains close to the top of the pack.
Final Score: 8/10