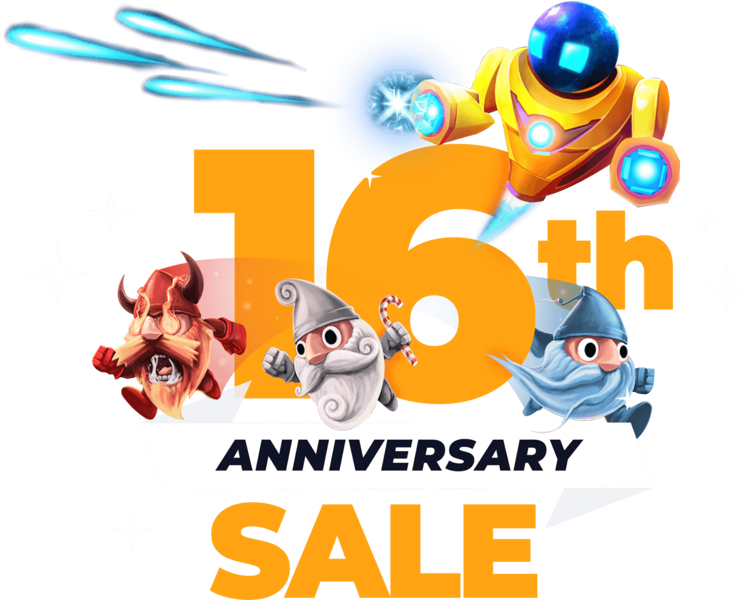 Over the last few weeks, we have seen many different outlets do extraordinary things to try and help in any way possible as the world struggles against the COVID-19 pandemic. Independent video game publisher Qubic Games seems to be the next one stepping up to do their part in a big way. 
Announced as part of the company's "Games Vs. COVID-19" initiative, Qubic games has detailed a sale that is set to take place from now until May 26. During this period, a vast catalog of Qubic Games titles will be available on the Nintendo Switch eShop at significantly reduced prices, in some cases being as much as 95% off. What's more, anyone who owns or purchases one of two select titles, "Geki Yaba Runner" or "Robonauts" will have access to further discounts and additional free goodies from now until May 5. Most importantly, the publisher has promised to donate 100% of the revenue from sales of the two games mentioned above as well as 20% of revenue from their full selection of titles earned from now until May 26 to various COVID-19 relief and research funds around the world. (Full details on the company's plans for the sale and the donations can be found on the official Qubic Games website, linked  here). I figured I would briefly highlight three of the titles which are set to be a part of this sale. My hope is that these titles may give you an idea of the kind of variety that can be found within Qubic Games' offerings and provide a good starting point if you want to get involved with the publisher's efforts.
"Robonauts"
Released: September 15, 2017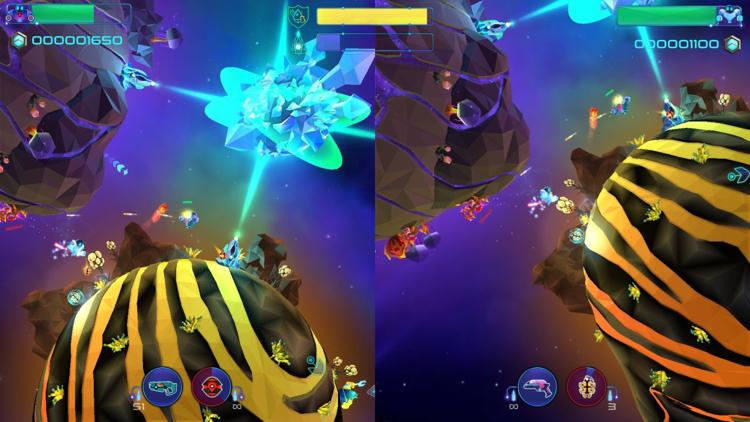 One of the two titles that Qubic Games is promoting through their sale as a "Flagship Game," (the better of the two by quite a wide margin) "Robonauts" sees players taking control of a small but powerful robot guardian with the goal of protecting a peaceful solar system from hordes of alien invaders. Taking the form of a side-scrolling, arcade-style shooter, "Robonauts" allows players to leap from planet to planet as they blast the oncoming monsters with various customizable weapons. Sporting a real-time, adaptive gravity mechanic a-la "Super Mario Galaxy," the game allows for our robotic hero to pull off some insane, gravity-bending acrobatics as he takes on the alien menace. A sizable campaign, tons of weapon customization options, unlockable characters and an engaging multiplayer mode all make this title an absolute steal for its current price. 
"Mana Spark"
Released: December 22, 2018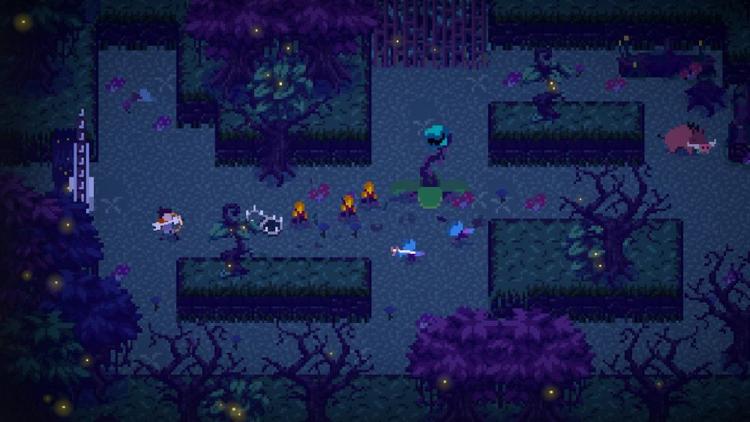 A lot of people, especially in recent times, are beginning to feel like the "Roguelike" genre has been done to death by now. While I can't really say that, "Mana Spark" brings anything truly unique or earth-shattering to the table. I can confidently say that it is one of the most polished examples of a Rougelike game that I have played in recent memory. The simplistic, pixel-art style may not be to everyone's tastes, but hiding beneath this basic coat of paint is a wonderfully complex and tough as nails combat system. "Mana Spark," perhaps more than any other game of its style hits the perfect balance of difficulty that is sure to keep players on their toes without ever coming off as cheap or unfair. Procedurally generated maps, multiple playable characters and randomized abilities also help to ensure that no two runs feel the same, which is always a plus. However, what makes this title stick out in my mind is the fact that there was rarely ever a time where I felt that the randomization left me completely ill-equipped for the task at hand (a common complaint with games of this nature). While it is true that the characters and abilities that you have access to may change periodically, none of the loadouts feel especially weak or unusable. They all have their drawbacks, but they also all have unique and worthwhile strengths to be discovered, which is where a majority of the fun and replayability of "Mana Spark" comes into play. 
"Puzzle Book"
Released: October 11, 2019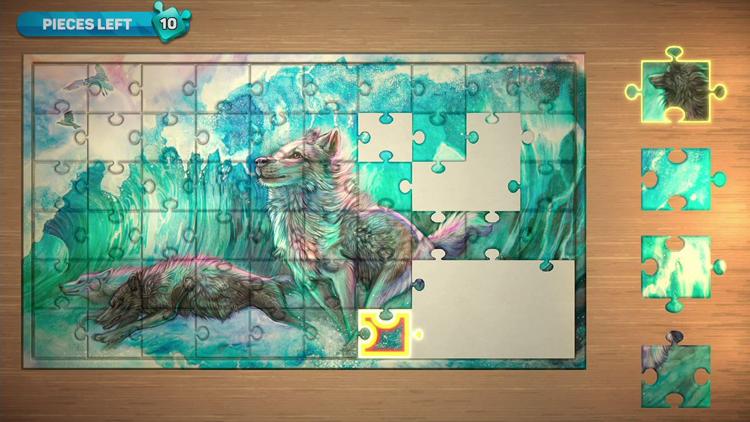 "Puzzle Book" is a relaxing and thoroughly enjoyable experience. Allowing for the use of touch controls when playing Switch in handheld mode and making use of a surprisingly intuitive controller layout when playing docked under a TV, "Puzzle Book" encourages users to simply take a break and zone out with a collection of 30+ jigsaw puzzles. In addition to multiple control options, "Puzzle Book" also offers various difficulty settings for each image, allowing for everyone from puzzle aficionados to young children to get in on the fun. The art on display here is incredibly varied, ranging from child-oriented puzzles featuring simplistic art of dinosaurs or undersea life to a gorgeous collection of fantasy pieces depicting vast landscapes and mythological creatures. Couple this with a fantastic soundtrack full of soothing, orchestral melodies and you have a game that can easily keep you entertained and help you de-stress, whether it be for five minutes or two hours. 
These are just a few of the titles that Qubic Games is offering their fans at a steep discount, and all for a good cause at that. This publisher's "Games Vs. COVID-19" initiative is just one example of the kind of efforts that we have been seeing from all kinds of organizations to rally around and do whatever they can to lessen the blow of what our world is dealing with right now, and their efforts help to show that anyone and everyone can make a difference in this fight. As a reminder, you can visit the official Qubic Games website linked in this article's introduction for more information on the "Games Vs. COVID-19" initiative and more details on the sale, including the full list of titles that are discounted. And with that, I wish you all good health, and happy gaming.