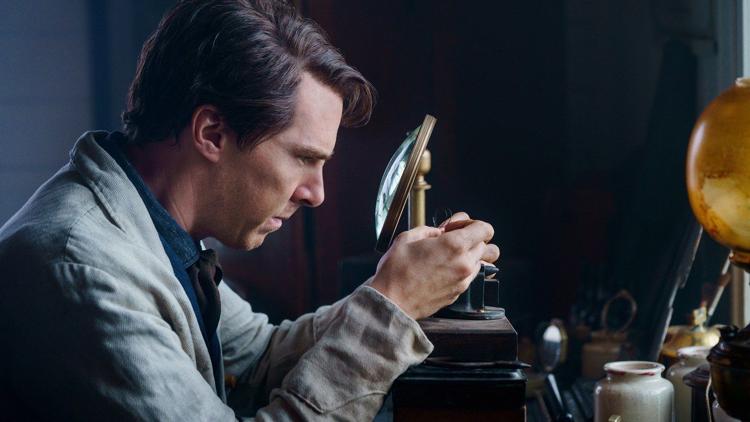 Warning: There may be puns. I don't apologize.
Benedict Cumberbatch. Michael Shannon. Nicholas Hoult. Tom Holland. Oh, how the sparks of war fly. These are just a few of the names headlining the film "The Current War" and this film deserves a proper review to counter Rotten Tomatoes' disgusting 57%.
"The Current War" depicts the emergence of the electric era. It's Edison vs Westinghouse; whoever wins not only gets fame and fortune but decides the future of American industry. The role of Thomas Edison is almost a type-cast for Cumberbatch. He depicts a bold hotshot at the top of his game who doesn't give a damn about anything else, who's will do downright anything to achieve his goals. Ambition is key, but the route to achieving one's goal is less than ideal by either one's own devising or not.
Michael Shannon plays the role of George Westinghouse, a strategic man of capital and industry. He is on the side of the Alternating Current (AC), countering Edison's Direct Current (DC). I have no understanding of any of this. In terms of the film, Edison's DC is limited in range and expensive. Westinghouse's AC can work over longer distances at a significantly lower cost. Edison and Westinghouse then compete to get cities across America to use their electrical systems. This leads to many publicity battles and much disarray. I won't reveal too many details.
This film is one of the most visually stunning pieces I have seen this year. Few hold a candle to this staggering masterpiece. The aesthetics of this film are gorgeous beyond compare and only heighten the drama and borderline ethereal quality of this film. This literal power struggle is gripping with a touch of human error that makes this story a little cliché but nonetheless illuminating.
"The Current War" was actually supposed to be released in 2017. However, due to issues with the Weinstein Company, it was shelved and passed around until finally coming out of the woodwork this year. 
As of Oct. 25, "The Current War: Director's Cut" is now in theaters. Watt is there left to say? I'm in need of a shocking revelation about what to follow up with so I will summarize this article. This film is by no means perfect, but it has it where it counts. Fantastic actors, excellent writing and brilliant visuals, to name a few. This film is positively electrifying in more ways than one.