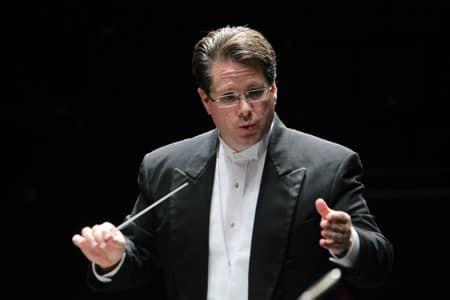 The UNC Charlotte Wind Ensemble's upcoming Feb. 19 concert will be a remarkable one for a few reasons. First, the concert will feature two brand new commissioned works from two nationally renowned composers. The works were commissioned by UNC Charlotte and a select group of other bands. Second, the concert will feature a special guest professional vocalist. Finally, it will be the same concert that the ensemble will present at the College Band Directors National Association Southern Division Conference in La., for which the ensemble will depart the following morning. 
Being selected for this conference is no small honor. Bands are selected through an audition process from a pool of college bands from all over the southern United States. The Wind Ensemble will be one of only a handful of college bands to perform at this conference, which will take place in Natchitoches, La. Feb. 20 through 22. Dr. Shawn Smith, the director of the Wind Ensemble who will accompany them to Louisiana, emphasized the accomplishment of being selected as a featured band in a recent interview. 
"Around the time I started here in 2013, the Wind Ensemble and I sat down and talked about a few goals we would like to have for the ensemble as a whole," Smith said. "We had short-term, long-term and medium-term goals. Getting selected to perform at this concert was one of our medium-term goals." 
Smith said that being selected for this conference also allowed them the opportunity to select a collection of challenging and meaningful pieces to prepare, particularly the two commissioned works, one by Venezuelan composer and professor at Michigan State University Ricardo Lorenz and the other by John Mackey. Smith considers Mackey's piece to be the centerpiece of the performance. 
"The idea of doing commissions is exciting," Smith said. Some of the other bands that commissioned the works were able to perform them first, allowing Smith to hear the pieces before choosing what music to select for the concert. "I immediately wanted to do 'Places we can no longer go' by John Mackey." 
"Places we can no longer go," according to Smith, is a very unique piece for composer Mackey. To begin with, the piece is soft and introspective: a change from Mackey's other more commonly loud and brash pieces. Most importantly, this piece is a very personal one. The piece depicts Mackey's mother's struggle with dementia. The music is played from the mother's point of view and features a solo soprano who represents her perspective. The Feb. 19 concert will feature guest soloist Lindsay Kesselman, a Charlotte-based soprano. 
Mackey's mother was alive at the time of the commission but unfortunately has since passed. Smith similarly lost a family member to Alzheimer's and thus felt a particular relationship to this piece of music. At the same time, Smith feels that the piece holds a relatable and moving story that reaches all people, regardless of relationship to this particular experience. 
"We, as human beings in general, turn to the arts when things are hard to deal with," Smith said. 
Lorenz's piece, "Caminantes," also deals with human struggle in its exploration of migration, both physical and emotional. 
"[The piece addresses] that process of leaving home and not knowing whether or not you can ever go back," Smith said. "There's all the uncertainty that goes with that, as well as the good memories that go with people's native lands." 
Smith feels that this piece -- like that of Mackey -- is one with universal themes, relatable even to those who have not had the same literal experience. 
"Abstractness can apply in so many ways," Smith said. "We [are able to] find whatever is in us that connects us to the music." 
Along with the aforementioned pieces, the Wind Ensemble will be performing three other pieces ("Punch for Brass Ensemble" by Katy Abbott, "Spiel fur Blasorchester" by Ernst Toch and "Concerto Grosso for Saxophone Quartet and Wind Ensemble" by William Bolcom) for the Feb. 19 concert in Robinson Hall. Tickets are free for majors in the College of Arts and Architecture and $8 for all others. The concert will take place at 7:30 p.m.