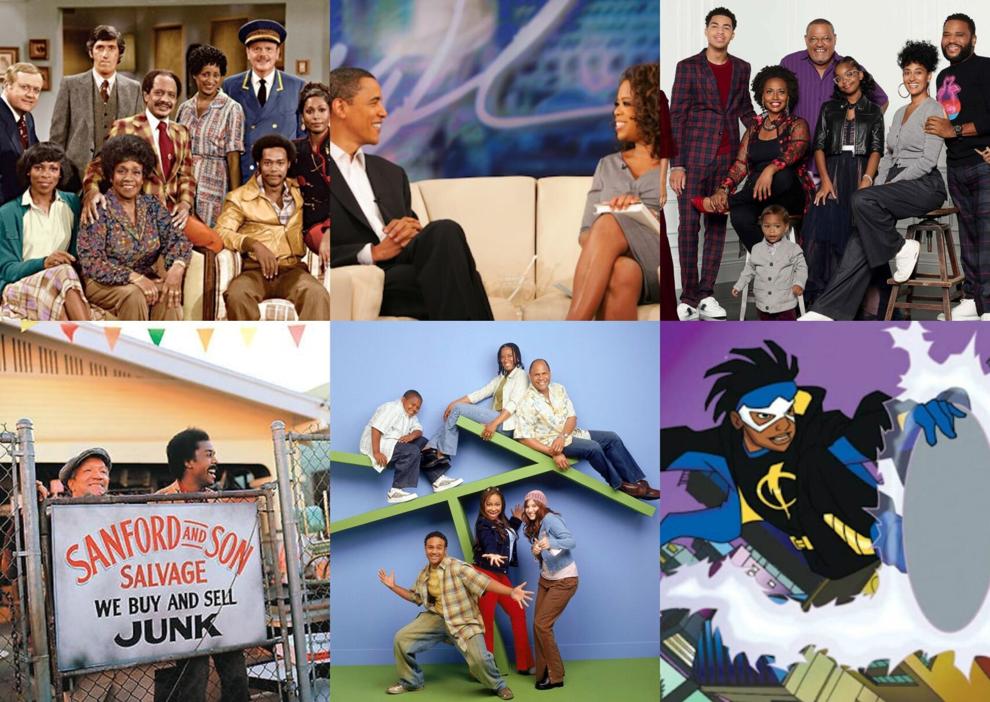 In honor of Black History Month, let's look back on seven African-American shows that broke barriers when they premiered and are still popular today in syndication.
Sandford & Son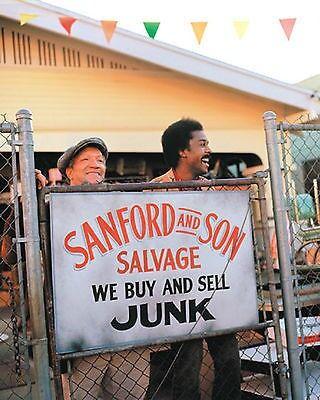 On Jan. 14, 1972, executive producer Norman Lear stamped his mark in television history when Lamont Sanford (Demond Wilson) drove the iconic red 1951 Ford F1 pickup truck to Sanford and Son Salvage, with Quincy Jones' "The Streetbeater" playing in the background. Based on the BBC program "Steptoe and Son" the show centers around Lamont and his father, Fred G. Sanford (Redd Foxx) running and living at a junkyard in Los Angeles, California. Episodes often center around Fred and Lamont landing in hot water whenever Fred sticks his foot in his mouth and tries to fake a heart attack—also known as the big one—to avoid consequences. However, with some persuasion from Lamont, and some arm twisting from Aunt Esther (LaWanda Page), Fred does the right thing to keep his business afloat and home safe. 
Must-see episode: "TV or Not TV; Season 2, Episode 8" 
When he is not selling junk, Fred enjoys watching television. However, the television Fred has is old and he does not have the money for a new one. Desperate, Fred turns to Lamont, who happens to have the money to buy a new television. Unfortunately, Lamont is using the money for a new car. Disappointed, Fred must come up with a way to get a new television and fortunately, he has a few tricks up his sleeve to do it. 
The Jeffersons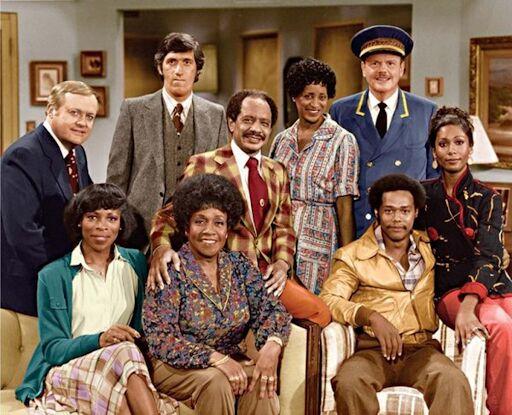 Three years after "Sanford and Son" premiered, Norman Lear, struck gold again, this time with "The Jeffersons." A spinoff of "All in the Family" the show follows George Jefferson (Sherman Hemsley), a rich dry-cleaning owner, living in a deluxe apartment in the Sky (The Upper East Side of Manhattan) with his wife Louise "Weezy" Jefferson (Isabel Sanford). Sanford later became the second African-American actress to win a Primetime Emmy for her role in 1981. They are accompanied by George's mother, Olivia Jefferson (Zara Cully), their son Lionel (first by Mike Evans and later Damon Evans), and housekeeper Florence Johnston (Marla Gibbs); all of whom keep George in check whenever he steps out of line. Throughout the show, the characters experience racism despite the success of George's business—but will stand for what is right whenever someone disrespects them. "The Jeffersons" premiered on Jan. 18, 1975, running for 11 seasons and 253 episodes, which until 2012—when Tyler Perry's House of Payne aired its 254th episode—was the longest for an African-American cast.
Must-see episode: "Lionel Cries Uncle; Season 1, Episode 7"
Louise's brother Uncle Ward makes a visit to the Deluxe Apartment in the Sky. Ward has a lot of knowledge having worked as a butler for a white family. However, his occupation is the target of George and Lionel's jokes, who call him an Uncle Tom, much to the annoyance of Louise and Ward. At the same time, Lionel is on the verge of getting expelled from school after getting into a fight in the cafeteria. Instead of taking responsibility for his actions, Lionel considers dropping out of school until he gets a stern lecture from Uncle Ward.
The Oprah Winfrey Show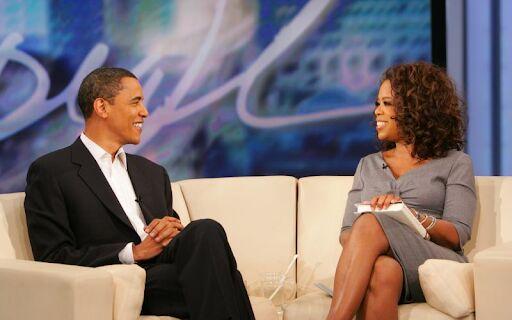 On Sept. 25, 1986, Oprah Winfrey made history, becoming the first African-American woman to host a nationally syndicated daytime talk show "The Oprah Winfrey Show." For 25 years, Oprah interviewed celebrities from NBA legend Magic Johnson to former President Barack Obama. She encouraged viewers to read with her in the "Oprah's Book Club" segment, and introduced the phrase "You get a car!" during giveaways. When the show ended in 2011, it aired 4561 episodes and won 47 Daytime Emmys. 
Must-see episode: "Live from Forsyth County; Season 1"
During its 25 years on the air, "The Oprah Winfrey Show" touched on serious topics. Five months after its premiere, the show took a big risk when it did a taping in Forsyth County, Georgia. For 75 years, no African-American had stepped foot in the small town and when the residents learned Oprah was coming, they were not happy. Despite their threats, Oprah knows change is coming to Forsyth County, whether the town is ready or not.
Static Shock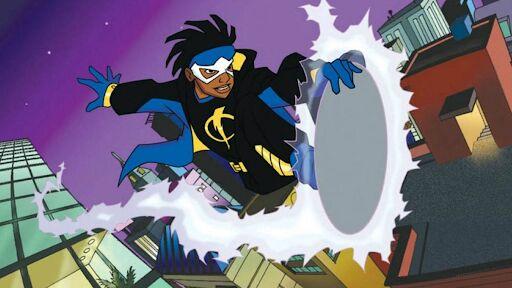 Virgil Hawkins (Phil LaMarr) is your average teenager, getting through high school, hanging out with his best friend Richie Foley (James Marsden), and helping his father, with Robert Hawkins (Kevin Michael Richardson) at the community center. Then Virgil's life changes when he develops electrokinesis during the Big Bag and has to defend the Dakota from evil. However, whenever troubles arise in the Dakota, Virgil becomes Static Shock and with the help of his sidekick Gear (Richie's alter ego), they help restore peace. Created by Dwyane McDuffie (who also wrote the comics) the show was the first cartoon to center around an African-American superhero. It premiered on Sept. 23, 2000, running for four seasons, 52 episodes, and won a Daytime Emmy for Outstanding Music Direction and Composition in 2004.  
Must-see episode: "Sons of the Fathers; Season 1, Episode 8" 
Virgil and Richie hang out all the time. Unfortunately, Virgil has never been to Richie's house. Virgil learns the truth when he goes to Richie's house for a sleepover, and overhears Sean Foley, Richie's father, making a derogatory comment about him and African-Americans. The sleepover is canceled and Richie, fed up with his father's bigotry, runs away. However, he is captured by Ebon and Shiv, two gang bangers who are looking to settle a score with Static. With his son missing, Sean must work with Robert and put his biased views behind to find Richie and make amends with Virgil.  
That's So Raven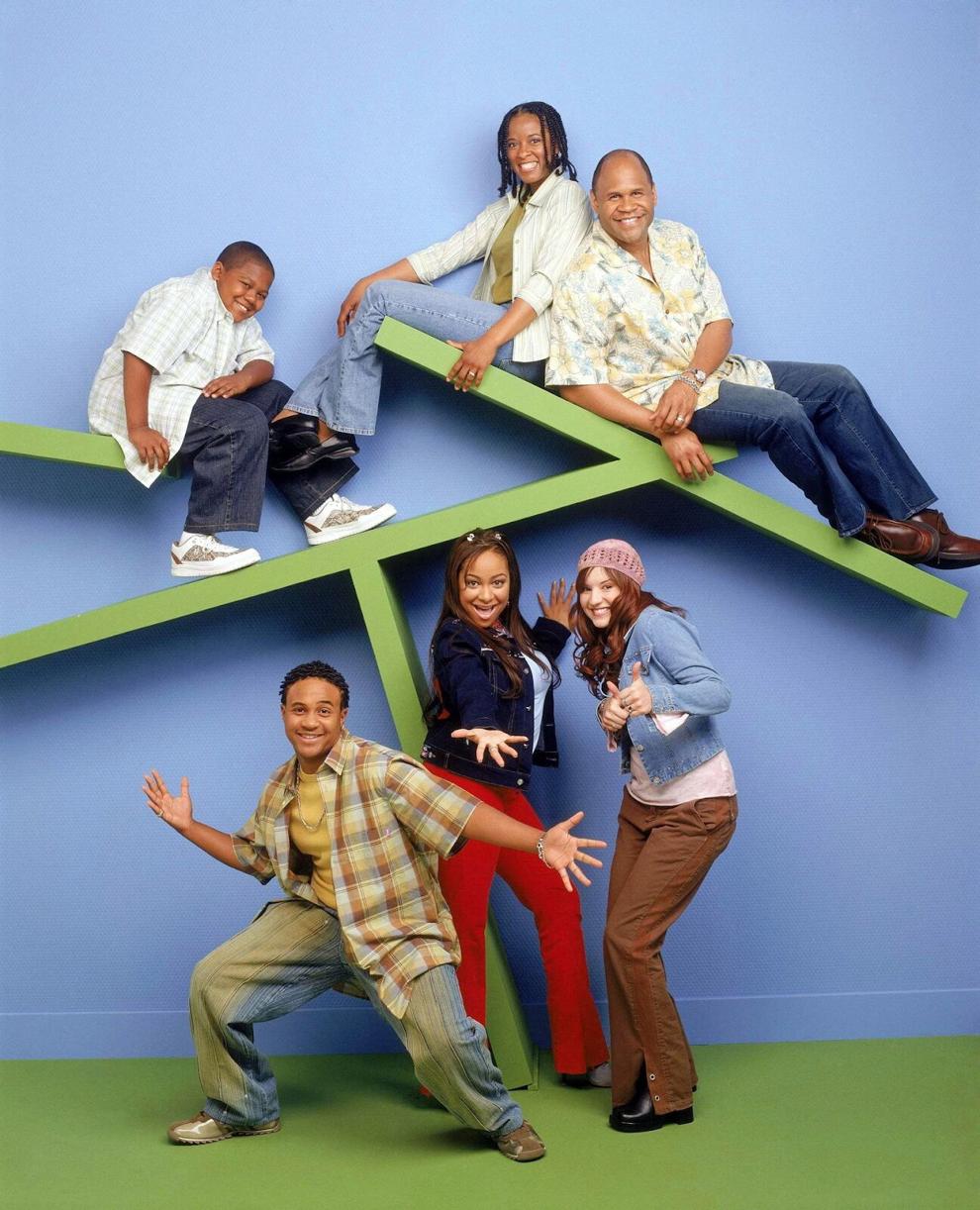 Like Virgil Hawkins, Raven Baxter (Raven-Symone) is also navigating through life in high school, hanging with her best friends Chelsea Daniels (Anneliese van der Pol) and Eddie (Orlando Brown), and dealing with her family; chef Victor (Rondall Sherdian), future lawyer Tanya, and prankster Cory (Kyle Massey). Unlike other teenagers, Raven has a special ability. She can see the future, but for only five seconds. Created by Michael Poreys, "That's So Raven" premiered on Jan. 17, 2003, and was the first Disney sitcom to have an African-American female as the lead. By the time it aired its final episode on Nov. 10, 2007, it became the first Disney—and cable—sitcom to reach 100 episodes.   
Must-see episode: "Country Cousins; Season 3, Episodes 27-28" 
While digging through a box, Raven discovers a photo of her Auntie Faye, Uncle Delroy (both played by Symone), and cousins Vicky (Kym Whitley) and Betty Jane (Giovonnie Samuels) from her mother's side of the family whom the Baxters have not seen or heard from in a long time. When Raven and Chelsea travel cross-country to see her extended family, they learn that they have been at odds with Victor, who has been accused of stealing their gravy boat during their last visit. Knowing the truth, Raven must find the missing gravy boat to settle the feud and clear her father's name.  
Black-ish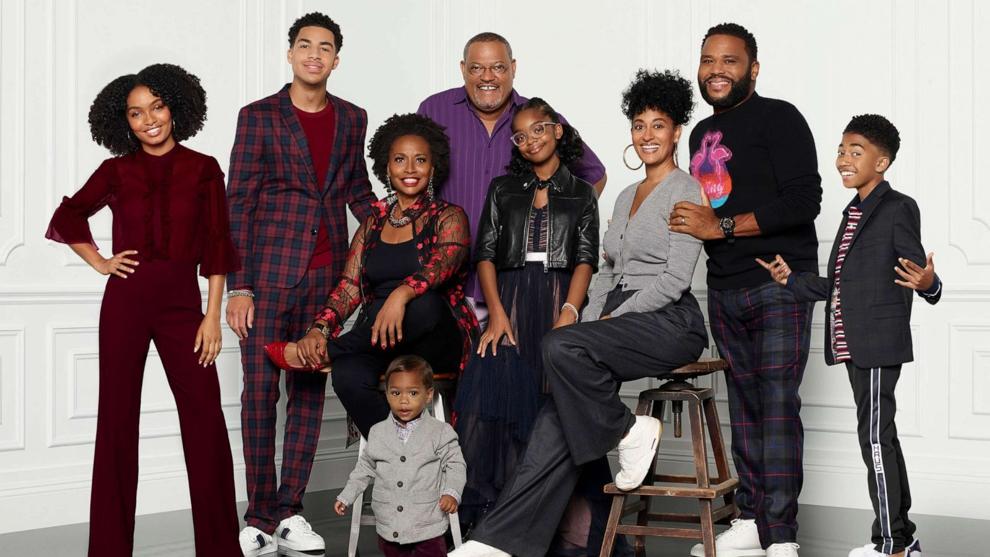 Dre Johnson (Anthony Anderson) is living the American dream. He is married to a beautiful wife, Rainbow Johnson (Tracee Ellis Ross). You meet five kids, Zoey (Yara Shahidi), Andre Jr. (Marcus Scribner), Diane (Marsai Martin), Jack (Miles Brown), and Devante (Austin and Ben Gross), living in a classy neighborhood, and is the advertising executive at Stevens and Lido. The premise of "Black-ish" centers around Dre trying to create a sense of culture in his family, who are black growing up in a predominantly white neighborhood. Dre's attempts to establish a cultural identity usually land him in trouble, both at home and at work, but it is for a good cause.   
Must-see episode: "The Nod; Season 1, Episode 3" 
While attending a science fair at Junior's school, Dre walks past a father and gives him the nod—also known as saying "Hello" in the black community. But to Dre's shock, Junior does not know what the nod means. To fix the problem, Dre and Pops (Laurence Fishburne) try to expand Junior's social circle—with mixed results. Meanwhile, Rainbow wants to inspire Diane to become a doctor. The best way to encourage Diane is by bringing her to the hospital on Rainbow's worst day on the job.     
All American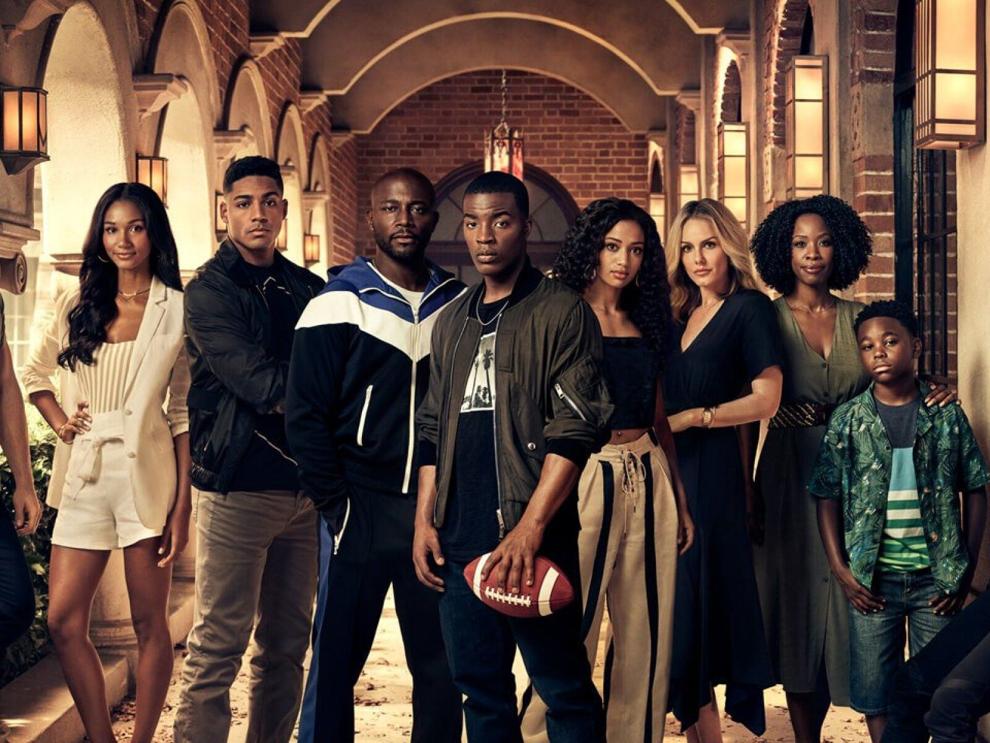 Based on the life of former NFL linebacker Spencer Paysinger, this sports drama follows the life of Spencer James (Daniel Ezra), a superstar football player who transferred from South Crenshaw to Beverly Hills High. Spencer has dreams of winning a college scholarship and playing in the NFL. However, he will have to overcome several obstacles, including racism, street violence and living with two families; his mother, Grace James (Karimah Westbrook) and brother, Dillion James (Jayln Hall) in Los Angeles and the Bakers in Beverly Hills.  
Must-see episode: "Championships; Season 1, Episode 16" 
Spencer is one game away from leading Beverly High to its first state championship. The only team standing in their way is South Crenshaw High, Spencer's former school. Extra motivated to defeat his former school, Spencer becomes aggressive in practice, and Coach Baker (Taye Diggs) is concerned that his emotions may get the better of him during the game. His worst fears come to light when Spencer dishes a devastating tackle on South Crenshaw quarterback Chris (Spence Moore II), paralyzing him. Devastated, Spencer leaves the field and is on the verge of quitting right when an unexpected person from his past convinces him to get back on the field.