As years in film go, 2020 has been one of the most unique that I have ever experienced. From the numerous delays, I had no idea if I could make a top ten list. Which is why I'm so incredibly grateful for the numerous smaller films that were able to find a platform via streaming. This has definitely been an experimental year for cinema and one I'm so fortunate to have reaped the rewards of. Some of the films on my list have not been officially released as of yet, but please know reviews will appear in the coming months. Without further ado, here are my top ten films of 2020!
Promising Young Woman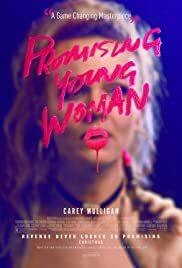 Film as a medium should stir a type of emotional response in an audience. "Promising Young Woman" gave me every emotion possible. Following Carey Mulligan as a young woman traumatized by a tragic past incident, she goes on a path of vengeance. I know that may sound like the premise of an 80s action movie, but trust me when I say that isn't the case. What we get here is a painful journey steeped in takes on the #metoo culture that should be required viewing for just about everyone. The lead performance by Carey Mulligan is one of the most mesmerizing roles I've seen in years. She has to utilize a variety of techniques to unravel this character's master plan and the payoff is worth it. I have seen the film three times now and I can't wait to go back and continue to unpack the numerous meanings.
Da 5 Bloods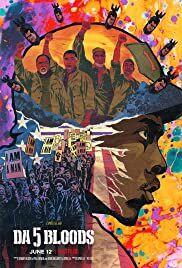 Spike Lee's advertised epic is much more than just a war film. It's a movie about friendship and self-discovery in a time where that's hard to come by. We follow five Vietnam veterans who return to the country to find the remains of their missing squad leader (Chadwick Boseman) and gold they buried from a fallen CIA spy-plane many years ago. While there is action, our five lead actors' comedic chemistry combined with Spike-Lee's socio-political commentary make for one of 2020's most entertaining films. In years past, Lee has definitely been a noticeably heavy handed filmmaker, but here it is different. Lee criticizes the ludicrousness of the Vietnam War but also celebrates friendship and the legacies we leave our loved ones. It's a lot to unpack, which is why I'm so relieved it's in such an entertaining package. 
One Night In Miami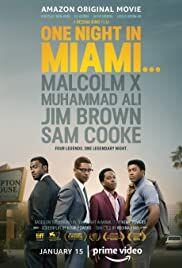 Following the fight which concluded Muhammad Ali's victory over Sonny Liston, we follow a night with four legends. Malcolm X, Sam Cooke, Jim Brown, and Ali discuss the racially charged time they lived in. Adapted as a hypothetical scenario from playwright Kemp Powers, you get the most relevant film of the year. By tackling issues such as race and religion (that still plague us today) you have lightning in a bottle. Actor and now first-time director Regina King hits it out of the park by crafting a film for all ages. When this comes to Amazon Prime in January, run, don't walk, to see it. 
Soul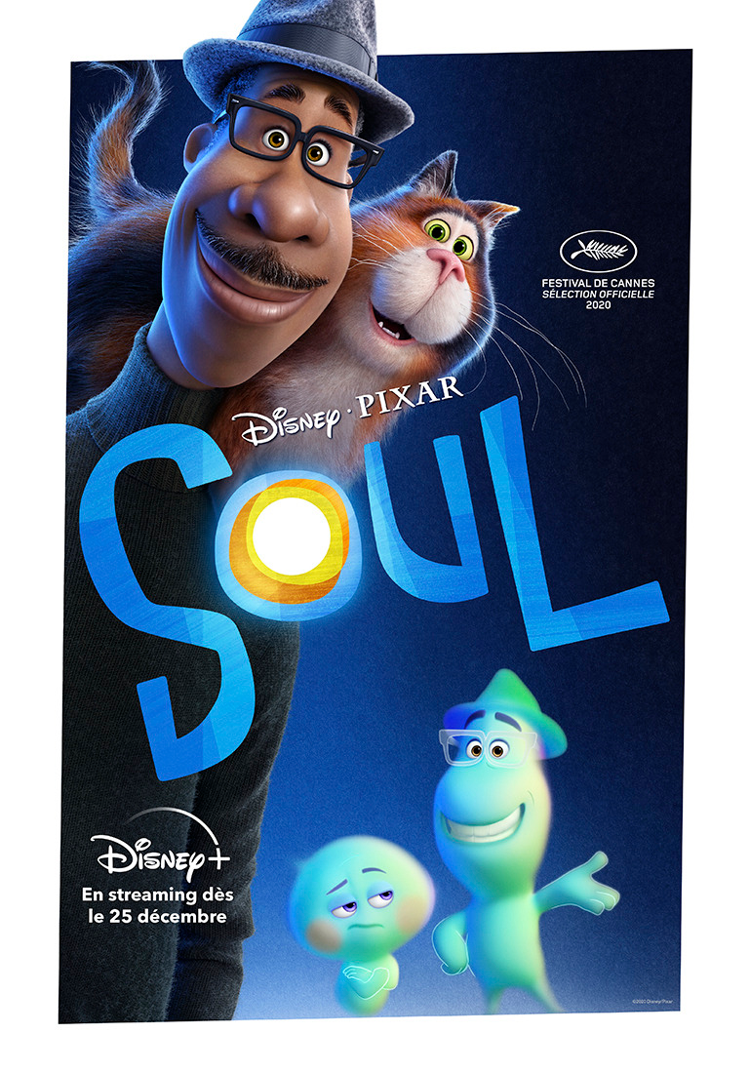 Pixar films normally pull at our heartstrings, but not a single one moved me as deep as this. The story of a jazz player discovering more to life may not sound like something for the kids. It's the seamless blending of child humor and celebration of life that moved me leaps and bounds. With all of the negativity in the world, it's just refreshing to see something so joyous. I've seen the film multiple times now, and will see it many more just to smile. It's definitely something for the family, but you can find some joy on your own.
Minari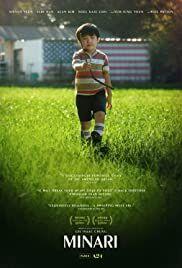 Director Lee Isaac Chung's story of a Korean family moving to Arkansas in the 1980's is one of the most realistic films I've ever seen about American life. Incredibly poignant and full of heart, there hasn't been a film in 2020 that has left as big a smile on my face as this one. We get two of the year's best performances in newcomer Alan S.Kim and Youn Yuh-jung (amply described as the Korean Meryl Streep) and one of the funniest scenes of the year between them. Having seen the film twice now it feels like much more than just a movie, but a slice of life.
Bad Education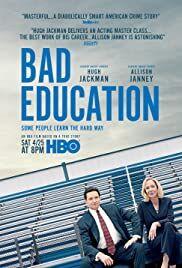 With its release on HBO in April, "Bad Education" has been rolling around in my list for quite some time. Following the absolute insanity that is the story of the largest school embezzlement scandal in history, the entertainment value is endless. Greed is a driving force behind the decisions made by a beloved superintendent (Hugh Jackman) and assistant superintendent (Allison Janney) who embezzled a total of 2.2 million dollars from a Long Island high school. What follows is one of the craziest stories i've ever seen put on film, with some knockout performances. There's a layer of surprise here that coalesces into something quite powerful. 
Another Round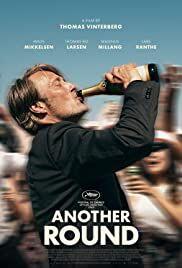 My full review is coming very soon, so I'll keep it brief. What makes this film so incredibly effective besides a great performance by Mads Mikkelson, is the premise. We follow four friends and high school teachers who decide to test a theory. This theory is that their lives will improve by maintaining a consistent blood alcohol level throughout the day. What struck me so much with this one is how director Thomas Vinterberg handles his tone. There's no denying it's quite funny, but it's also incredibly dark and serious. Through four performances that sell the drama and the comedy, you've got a winning combination. Plus, in terms of 2020 film finales, this is hands down one of the best.
Nomadland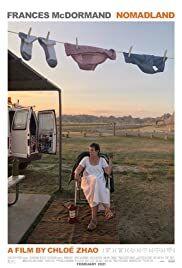 You can read my review here, but Chloé Zhao creates a profound look at someone who's starting over. Frances McDormand's character Fern, starts a life as a Nomad after the Great Recession in 2011. What follows is a journey of someone looking for a place in a busy, chaotic world. What you expect to be a great tragedy, is a story of humanity amongst people without a place. It's a celebration of life told through the lens of people who society deems as "outcasts." The tonal balance can be hard to strike, but Zhao and McDormand are more than up to the challenge. 
The Nest
I reviewed "The Nest" back in September—you can read my review here—and my opinion on it hasn't changed. While once again being a period piece, Durkin crafts something impeccably tense. Between four great lead performances and a fast paced script, I'm comfortable in saying I have been more anxious in a film. You feel for these damaged people and understand the "American Dream" they aspire for, but can't look away from the emotional train-wreck. Making dialogue this tense is hard to accomplish, but man, I was hooked.