With another decade of film behind us now, 2020 has finally arrived and with it comes an exhilarating line-up of promising features set to tease at what is to come in the next ten years of filmmaking. From Hollywood reboots and sequels that are set to reshape old projects for a new age to increasingly ambitious original stories, here are some of the most anticipated upcoming films of the year.  
"Dolittle" - Following his emotional exit from the Marvel Cinematic Universe in last year's blockbuster hit "Avengers: Endgame," Robert Downey Jr. has relinquished his suit of armor as top Avenger Tony Stark/Iron Man to don an entirely new look in this month's "Dolittle." Starring as the titular Doctor Dolittle, a talented animal practitioner made famous by author Hugh Lofting, Downey leads the newest adaptation of the classic adventure. Accompanied by a colorful cast of creatures at his side, including a dog voiced by fellow Marvel co-star Tom Holland, Downey aims to stake his claim on a bold new project after leaving one of Hollywood's biggest film franchises. 
"Birds of Prey (and the Fantabulous Emancipation of One Harley Quinn)" - With its subject matter taking inspiration from one of DC Comics' deadliest all-female squads and its title possibly taking a cue from 2014's introspective dark comedy "Birdman," the latest installment in the DC Extended Universe finds itself in the quasi-Harley Quinn origin story "Birds of Prey." Set after the events of 2016's misguided attempt at an anti-Justice League team-up feature in "Suicide Squad," the female-centric adventure pits Margot Robbie's sadistic criminal-turned-vigilante against the equally-psychopathic foe Black Mask (Ewan McGregor). With a slew of other kick-ass vigilantes at her side, Robbie's Harley Quinn takes the driver's seat as the film explores not only the character's past, but also the further potential of a franchise still working out some of its kinks.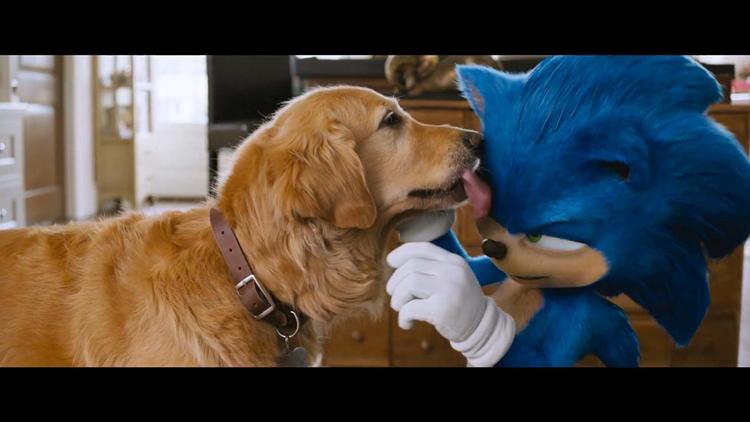 "Sonic the Hedgehog" - With films based on video games being notoriously maligned by both critics and audiences alike, the latest attempt at bringing a tentpole franchise from the console to the big screen has already made a name for itself, albeit on the negative side of things. With this February's "Sonic the Hedgehog" speeding into theaters after correcting production issues predominantly involving the central character's design, the adaptation is set to arrive as a much more promising endeavor than originally imagined. While its premise, which finds the blue speedster battling Jim Carrey's appropriately campy Doctor Robotnik, might remain questionable to some audiences, fans of the franchise may give the project a chance after its much more faithful design changes.    
"Onward" - The first Disney-Pixar project to drop in the new year, followed not too far behind by June's "Soul," this Spring's "Onward" finds the studios behind such hits like "Toy Story" and "The Incredibles" traversing entirely new ground as they lean into their first true fantasy comedy. Set in a suburban world populated by mystical creatures, the film follows two elf brothers (Tom Holland, Chris Pratt) as they voyage into the unknown in search of the dwindling magic that is slowly escaping their world. Of course, as a Pixar film, there's a deeper meaning to the journey as the brothers try to reforge a bond with their late father by way of magic. Filled with enigmatic characters from every corner of the fantasy genre and a heart-warming tale of brotherhood at its center, "Onward" is Pixar's latest opportunity to give audiences one of the best films of the year -- and perhaps decade.    
"Mulan" - The next chapter in Disney's line of revamped adaptations of their classic films is set to arrive in March's "Mulan." With its live-action reincarnation taking influence not only from the 1998 animated film but the Chinese folklore "The Ballad of Mulan" as well, the tale of a young woman taking her father's place in a war to defend their country from invasion is reimagined in an epic war drama. While the musical inklings of the 1998 film might be scarce from the new film, the action, star-studded cast and classic tale of heroism remains in what looks to be a promising and ambitious middle-ground between the iconic Disney feature and the folklore it is based on.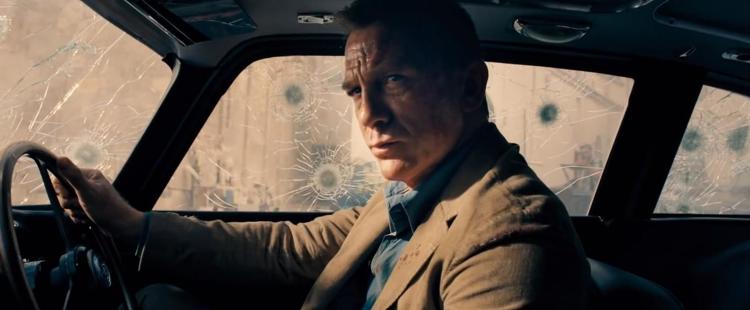 "No Time to Die" - With the beginning of the new year hallmarked by a number of new reimaginings and reboots, the Spring season kicks off with the latest installment in one of Hollywood's longest-running spy franchises. Set to be the final chapter of the James Bond era starring Daniel Craig, April's "No Time to Die" seeks to wrap up the events that have haunted the super spy since 2006's "Casino Royale," all while pitting 007 against his most cunning adversary yet. With new players like Rami Malek's mysterious villain Safin and Lashana Lynch's '00' agent, who takes up the reins after Bond briefly retires. Entering the explosive sequel, the film will likely give a fitting end to Craig's time as Bond as it ignites an entirely new era for the iconic spy.   
"Black Widow" - The other major release of 2020 delving into the world of action and espionage is May's "Black Widow." Picking up after the events of 2016's "Captain America: Civil War," which saw the members of the Avengers team splintered into separate factions, the first solo feature to explore the past of Scarlett Johansson's Natasha Romanoff is set to reveal the former-KGB assassin's life outside of the superhero team. Finding herself alone and in exile, she is forced to come to terms with her dark past as she encounters both old allies and new enemies. While some of Marvel Studios' other upcoming projects, like November's "Eternals," might aim to shift the franchise's focus to new, emerging heroes and stories, a trip into the more cryptic past of one of Marvel's most intriguing female heroes could tease more of what's to come than we might expect.    
"Wonder Woman 1984" - As the year kicks off with DC's first female-led ensemble film in "Birds of Prey," the other major release from the studio in 2020 reveals the further adventures of another renowned female hero in Gal Gadot's Wonder Woman. Picking up more than sixty years after the first film, the sequel finds Diana Prince traversing the 1980s as she comes into conflict with not only a corrupt media tycoon (Pedro Pascal), but a vicious archaeologist bent on revenge (Kristen Wiig). With many questions concerning the film's plot and characters still unanswered, like how in the world Chris Pine's Steve Trevor returns after his supposed demise in the first film, this summer's "Wonder Woman 1984" brings the immortal heroine into a deadly, new age.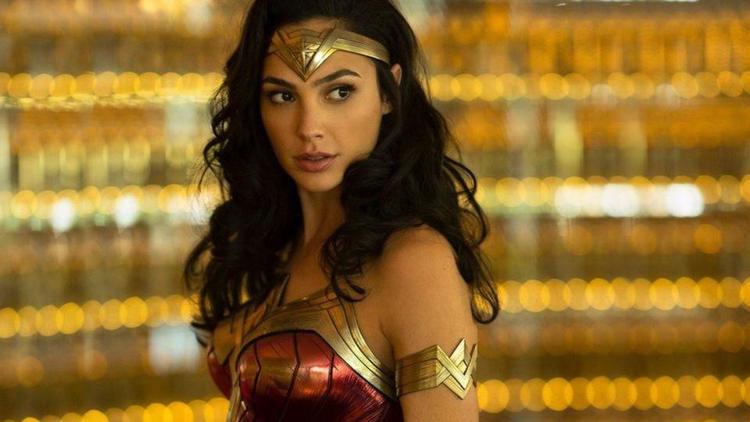 "Top Gun: Maverick" - Another sequel entering a new age in 2020 lies in the highly-anticipated follow-up to 1986's adrenaline-pumping classic "Top Gun." Set more than thirty years after the original, which found a reckless rookie aviator (Tom Cruise) testing his skills in the air against uncertain odds, the June sequel pits the pilot against not only his most daring mission yet, but forces him to confront the ghosts of his past. With a ragtag team of wide-eyed trainees under his command, including the son of his late comrade "Goose," Cruise's Maverick is set to take to the skies once more with even more lives in his hands than ever before.   
"Tenet" - With many of his recent films defining the last decade for me as far as original, contemporary epics go, director Christopher Nolan remains one of Hollywood's most ambitious filmmakers. After tackling everything from war dramas and science fiction spectacles, his latest project sees the director leaning into the genre of international espionage. Led by a star-studded cast including John David Washington, Robert Pattinson and Michael Caine, the thriller is set to be a time-bending spy adventure like no other. While details remain scarce on nearly everything outside of the film's cast, the July feature is likely to stake its claim on 2020. 
"Eternals" - Continuing what has been established in previous films like 2014's "Guardians of the Galaxy" and last year's "Captain Marvel," the second Marvel Studios project to headline the new year is set to lean even further into the cosmic side of the franchise. Telling of an immortal race of aliens created to protect humanity from cosmic threats, "Eternals" will be the first film in a new era of the Marvel Cinematic Universe. Following the fitting conclusions of the many of the franchise's central players, like Captain America and Iron Man, a diverse ensemble of unique and powerful heroes are primed to shift the Marvel universe in a bold, new direction.    
"Dune" - While December 2020 might lie in the not-too-distant future, the month harbors what could likely become the biggest science fiction blockbuster of the year with Denis Villeneuve's ambitious two-part adaptation of the Frank Herbert novel "Dune." Set within an expansive futuristic realm of interstellar empires and massive creatures, the adaptation will see a new retelling of the conflict between the two feuding families of House Atreides and House Harkonnen as a young heir Paul (Timothée Chalamet) embarks on a perilous adventure. With a hefty cast of stars to match the story's epic proportions, "Dune" will finish off a year of extraordinary and highly-ambitious films.