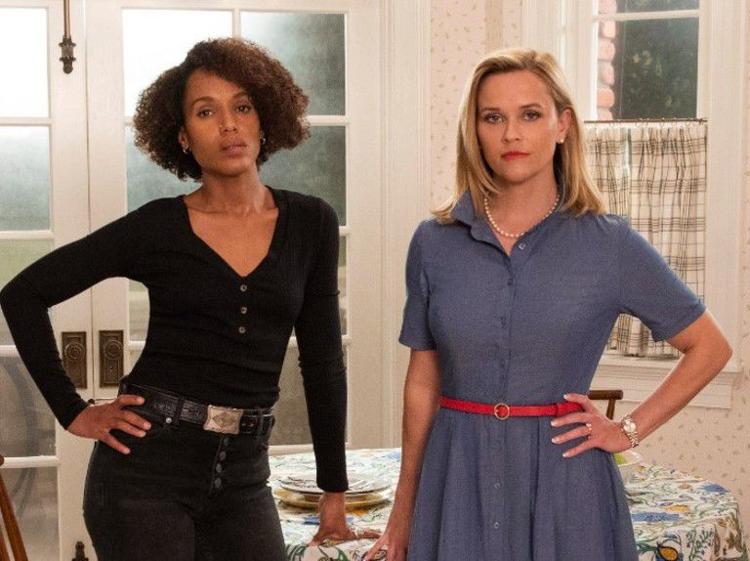 Warning: Spoilers Ahead! "Little Fires Everywhere," a dramatic and controversial story is based on the best-selling novel by Celeste Ng. A Hulu original, the first episode of "Little Fires Everywhere" aired Mar. 18. I read the book several months ago and it was definitely unlike anything I had read before, as was the show. I did find that the show strayed from the book quite a bit, ending and all, and, personally, I preferred the book to the show. "Little Fires Everywhere" covers many controversial and social issues which are still relevant regardless of the time. Though the show aired in March, the messages can still be effective right now. 
The story takes place in the 1990s in Shaker Heights, Ohio and focuses on two very different families who are brought together through their children. With only eight episodes, every moment of this show is packed with suspense, anticipation and drama. Elena Richardson (Reese Witherspoon), a journalist for the Shaker Heights newspaper, is a wealthy, put-together woman happily married with four children; they appear to be a perfect family. When single-mother and freelance artist Mia Warren (Kerry Washington) and her daughter Pearl (Lexi Underwood) move to Shaker and rent from the Richardson's rental property, the Richardsons find that their lives are turned upside down. 
Viewers can see from the opening scene of episode one, "The Spark," that the Richardson's house is eventually burned down by the end of the season. Mia and Pearl are constantly moving around to different cities in their old car and don't live in one place for very long before moving again. When in Shaker, Mia finds herself working two jobs, one at a local Chinese restaurant and another as the Richardson's "house manager." While working at the restaurant, Mia befriends Bebe (Huang Lu), an undocumented Chinese immigrant who is in search of her baby which she left at a firehouse when she came to realize she wasn't able to care for the child anymore. 
Mia feels obligated to help Bebe search for her daughter, May Ling, as she feels like she can relate to Bebe in her own special way. Bebe's baby was adopted by Linda (Rosemarie DeWitt) and Mark McCullough, the Richardson's close friends, and a couple who had been trying for years to have a child after numerous miscarriages. With the help of Mia, Bebe locates her baby and a court custody battle ensues. So who does May Ling belong to? 
When Pearl becomes close with the Richardson children, Mia tries to shut it down. Pearl finds true friendship, heartbreak and manipulation in the Richardson children. Elena quickly realizes that several things about Mia don't add up and she uses her journalistic skills to uncover and investigate the truth about Mia's secret past.
Mia and Elena, though very different mothers, both experience grueling struggles in motherhood and both have had trying and difficult pasts. For Elena, having a fourth child, Izzy, robbed her of her career and the life she wanted, causing Elena and Izzy to constantly argue and have a toxic relationship, eventually leading to a major end to the mother-daughter relationship. Mia's secret past reveals much about her motives for helping Bebe as well as why she is so protective of Pearl. 
I found this show to be dramatic, heavy and full of twists and turns. It is definitely not one for the faint of heart. Director Lynn Shelton, who tragically passed away in May, provided a mysterious aurora to the show, filling viewers with suspense.  
Until episode 6, I found almost all of the characters unlikeable. They either came across as stuck-up, deceitful, manipulative, or conceited. Because of these strong attitudes and personalities, it was hard to relate to a character which is something I often do when watching a show. However, after seeing the struggles and difficult pasts that a couple of these characters have faced made me more compassionate. My opinion didn't change for all of the characters, but give a couple of them a chance and you might change your perspective. Not everyone is as they seem. 
Though the show is set in the 1990s, many of the themes from the show are still relevant today—racial and gender politics, the struggles of motherhood and custody battles. We still see this in our world today, limited rights for women in many other countries, inequality, protests and movements happening in our country right now and intense custody battles. These aspects still seem to ring true today despite it being almost 30 years after this show was to be set in. The title "Little Fires Everywhere" certainly conveys the theme of the show: everyone has their own battles and struggles. 
This is one of those shows where just when you think you know what is happening, there are even more plot twists. If you want a show that will make you feel every type of way, test your positions on certain topics and provide you with an immense amount of drama and emotion, this is one to watch. 
Rating: 3/5