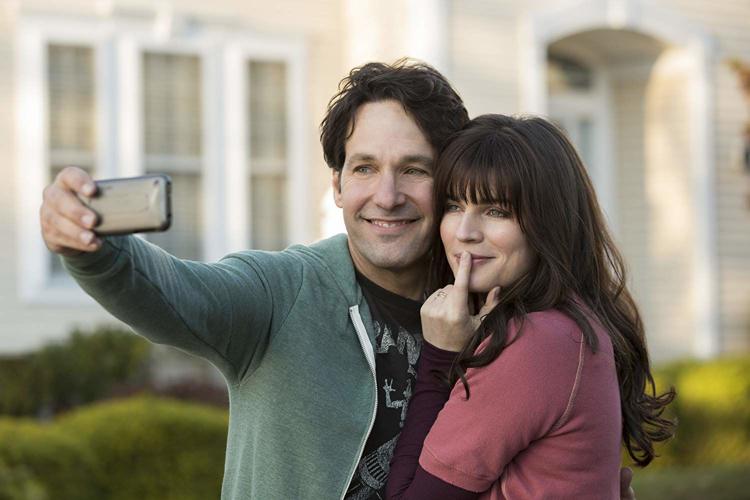 I have never wanted to unwatch anything more than Netflix's new original series "Living With Yourself." It's wild and unsettling from start to finish, and I regret every minute of it. For this show, I dove in headfirst with little to no background except the summary and maybe a trailer, and the thought of Mark Ruffalo yelling "Is that Paul Rudd?!" It is Paul Rudd; I wish it wasn't.
"Living With Yourself" follows the story of Miles Elliot, who is no longer active or motivated to participate in his own life. This leads to high tensions at work and at home, especially with his wife who is trying to get pregnant. After receiving a mysterious treatment from a sketchy spa, with the promise of a better life, he discovers that he has been replaced by a cloned version of himself.
Yikes. Just yikes. 
To call "Living with Yourself" a dramedy is not far off. Comedy is Paul Rudd's forte, however, the creepiness of the show in its entirety is jarring and unnerving. The show presents the original Miles as a depressed potato and the clone Miles as the happy-go-lucky French fry. I really hope that makes sense. The show never completely addresses how Miles became the sad potato, however, it can be inferred that a potential factor is that he has adopted a sense of complacency in the tired suburbs he and his wife live in. As I said, it's an inference, the show does not actually address why Miles has been in a slump. Perhaps I would like the show more if given legit character development and context.
However, Paul Rudd's dual performance is something to be mentioned. While he goes from one extreme to the next between the original and clone Miles, his acting perfectly differentiates the two and sometimes blurs the line. The show itself alternates between the original and the clone's perspectives which gives context on how they behave separately and how their own issues begin to develop.
"Living with Yourself" began streaming online since Oct. 18. This show was built for binge-watching, I, of course, followed through. It's a short eight episodes series, an easy binge but at what cost? My appreciation for Paul Rudd could not overcome how much I disliked this series. The story itself I found to be very unsettling rather than comedic. I don't want to give too much away but there is one scene in particular that disturbed the hell out me. Think of something along the lines of the horse head scene in "The Godfather," not exactly frame for frame but it felt absurdly similar. The humor, although natural in execution (and I say that sparingly) felt very off-putting given the context of the show. If suburban sci-fi dramedy is your thing, then go for it. Don't get me wrong, I'm all for sci-fi clone nonsense but this just didn't make the cut for me.