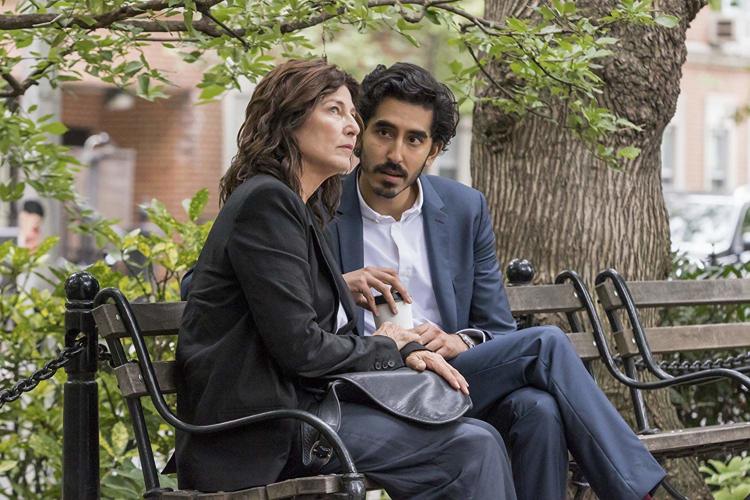 It's 2 a.m. Bingeing is a dangerous pass time. Yet here is how it ends, with a blank page ready to be editorialized with the nonsensical ramblings of a rom-com junkie. As of Oct. 18, "Modern Love" began its streaming debut on Amazon Prime. In more recent years, Amazon Prime has become a mogul among the many streaming services, and have dared to take on the idea of creating their own content. With all the grit and gore of today's prime time television, it's about damn time for something lighthearted and soft. "Modern Love" is an eight-episode series, each episode revolves around a new character and shows their trials and tribulations of life and love in New York City.
The show itself begins each episode with this disclaimer:
"Inspired by personal essays from the New York Times column Modern Love.
Certain elements have been fictionalized."
What a start. I had no idea what this was before I started watching. As a follower of Amazon Prime's Instagram, I viewed muted snippets of "Modern Love" and understood none of it. Instead, what caught my eye was the all-star cast, with names like Dev Patel, Tina Fey, Anne Hathaway, Andy Garcia and more. I was confused and intrigued by why such a star-studded cast was in this little streaming series. This makes me sound easy to please, but I'm just a sucker for a healthy romance with actors who can do the role justice.
To know that these fictionalized stories have actual depth rooted in legitimate human lives is a fun bit of knowledge which balms the wounds of the common clichés that plague the romance genre.
Each episode focuses on a different character and their issues with life and love. The episodes are brief but they make the most of every minute. This collection of short stories is very "Love Actually"-esque. If that comparison is lost on you, then Google it.
"Modern Love" is solely about love. It touches upon every form of love, it dabbles in romantic, platonic, familial, young, new, and many others. By showing love in its various forms, it makes this a much more natural and charming show. The show-runners also took what could be considered a risky move, by portraying a character with bipolar disorder. Whether this portrayal was accurate or not is up to the viewer and or bipolar/mental health community, but I found the way the show-runners handled it made it simple to understand for anyone who could be watching. Let me be clear, not every portrayal of mental health in mainstream media is going to check every box. Everyone handles and reacts to everything differently. In the case of "Modern Love," the show-runners made it very obvious when showing the highs and lows of Manic and Depressive episodes. I care a lot about how mental health is handled in media. While my scope is limited, I can only name one other show where bipolar disorder was actually diagnosed in a character. "Modern Love" chose to go against the current of "quirky" characters with undiagnosed issues. Who's mental health is cherry-picked for the convenience of the plot. For example, the behaviors of Sherlock Holmes, Scarlett O'Hara from "Gone With The Wind" and Sheldon Cooper from "The Big Bang Theory" all have their red flags that often go unnoticed or passed off as a joke. Not here. Not in "Modern Love." While elements are fictionalized, the steps taken for representation are so important and relevant in today's day and age. Positive representation is absolutely necessary because it helps destigmatize and educate viewers on subjects that used to be swept under the rug. It starts the conversation, which is so vital in this modern world.
If you're having a bad day, go check out "Modern Love" on Amazon Prime. These meet-cute moments are absurdly natural and organic and remind you that love is everywhere. To quote "Moulin Rouge" here, "The greatest thing you'll ever learn is just to love, and be loved in return."
"Modern Love" reminds you that no matter the trials and tribulations, love is the force that binds us all together. That sounds like the rambling of a naive idealist but it is nonetheless true. This enchanting series is romantic in every sense of the word and reminds us that love is love and by no means should be tied down to a single definition.