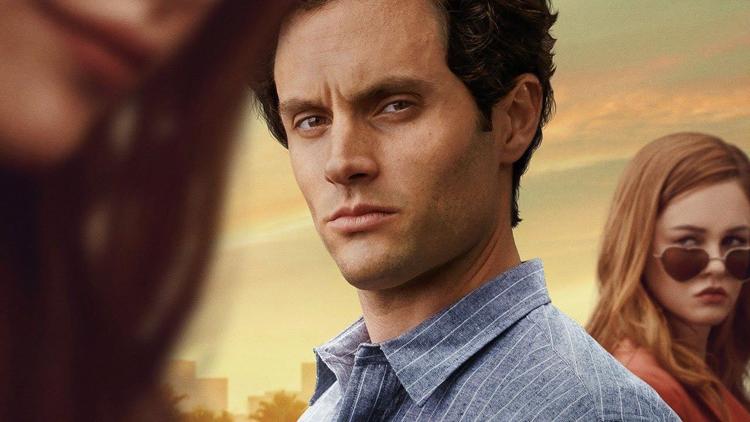 Warning: Minor spoilers for season two of "You" follow.
What's so compelling about Netflix's "You" is its allowance for viewers to connect with a serial killer (yes, a serial killer) in a way that is both affixing and snubbing. After debuting on Lifetime in 2018 with limited viewership, "You" moved to Netflix as a Netflix Original with widespread acclaim. While "You" contains a well-conceived story and characters, most people stay for the phenomenon that is Joe Goldberg (Penn Badgley).
Based on the eponymous 2014 novel by Caroline Kepnes, season one follows New York bookstore manager Goldberg who quickly develops a toxic, obsessive relationship with a customer named Guinevere Beck (Elizabeth Lail). Goldberg will stop at nothing to sustain their connection, killing her ex-boyfriend, best friend and eventually, Beck in the process. When Goldberg is haunted by a former victim, revenge-seeking ex-girlfriend Candace Stone (Ambyr Childers), he flees to Los Angeles where we find him going by a new name, just in time for season two.
Like season one, we find Goldberg quickly attaching to yet another young woman by the name of Love Quinn (Victoria Pedretti). However, season two allows viewers a chance to see why Goldberg is the way that he is, which furthers an already well-rounded character arc. Moreover, as his relationship with Quinn and her family ensues, she pushes his emotional boundaries and the two's connection seems to make more and more sense. Season two ups the anty on parallels between characters and the audience by pushing their worlds closer together with scenarios that viewers can connect with. These moments of parasocial connections allow the audience to root for the anti-hero and justify his devious behaviors. While the show does a great job of this in season one, the level of chemistry between Goldberg and Quinn in season two is far too great to identify the toxicity of their relationship.
Season two has meticulously-developed characters, but it also contains situations that are not the most realistic. Although Goldberg's ability to constantly get away with murder is cunning, he lazily finds solutions to his problems in ways that would not be ignored in real life, often calling the show's pragmatism into question. However, this is not enough to dim the undeniable chemistry between Badgely and Pedretti. Together, they explore themes of sustainability and value in relationships, as both characters have past trauma that plagues them. It is a love story in which you know they are not good for each other, yet you want them to win anyway.
"You" season two allows Goldberg to open up his cocoon of confidentiality and the audience to see him full-circle. His relationship with Quinn is seen as "goals" due to their indisputable chemistry despite the delusional situations he places them in. Goldberg's ways allow the audience to be introspective in their own personal relationships and see the successes and failures that plague them their daily lives. Although "You" season two may have some problems with "realism," love keeps the show afloat as we begin to understand more about the world of Joe Goldberg.
Rating: 3.5 out of 5
Watch the trailer for You season two below.