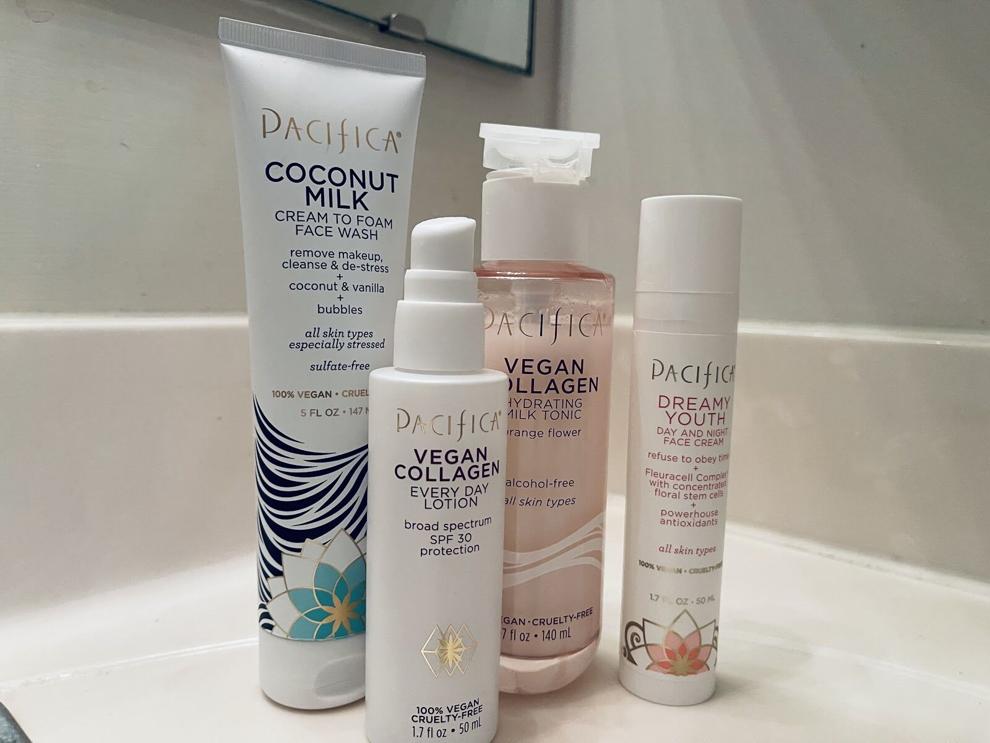 Pacifica is a vegan and cruelty-free brand that manufactures skincare products as well as makeup products. I watched the "Save Ralph" video that brought awareness to animal cruelty within the walls of manufacturing companies. I wanted to take the initiative and change the products I use—starting with my skincare products. 
Coconut Milk Face Wash
The Coconut Milk Face Wash is a cream to foam wash that begins to bubble up as you massage it onto your face. I find that it works best when your face is already damp, and then you proceed to rub it in circular motions onto your face. The cleanser works well to remove makeup, so I usually use it for a double cleanse when I do a full face of makeup. This particular face wash works for all skin types, which I found ideal because I have sensitive and combination skin, so I could not choose which approach to take. 
Vegan Collagen Hydrating Milk Tonic
The Milk Tonic is a product that didn't make it into my daily routine. I found it slightly weird. The application was smooth but a little sticky. It's meant to be used after washing your face but before you apply any serums or moisturizer. I was intrigued by this product because it contains hyaluronic acid, an excellent barrier for your skin, so it retains moisture. I have decided to use it as part of my daytime routine to keep my nighttime routine simpler and lighter. 
Vegan Collagen SPF30 Everyday Lotion
I have been slacking over the past few months about remembering to apply sunscreen every day before stepping outside. But by using this everyday lotion, I didn't have to worry about applying another product on my face because the cream also contains sunscreen. The lotion has a light scent of sunscreen, but it is not too overwhelming to the point where I feel like I'm at the beach. It should be applied 15 minutes before stepping outside and reapplied every two hours.  
Dreamy Youth Day & Night Face Cream
The Dreamy Youth face cream is smooth and leaves my skin feeling plump and moisturized. I have tried different moisturizers, and most left my skin oily or with patchy dry areas. The area that I mainly focus on is my T-zone: the forehead, nose and chin area. I have trouble finding a good moisturizer that won't give my skin excess oil or clog my pores. This moisturizer was lightweight and didn't overwhelm my skin. My skin glowed from being moisturized and felt smooth. 
Overall Rating: 4.7/5
If you have oily or combination skin, these vegan and cruelty-free products build up every day. They are reasonably priced and available in most stores and online.