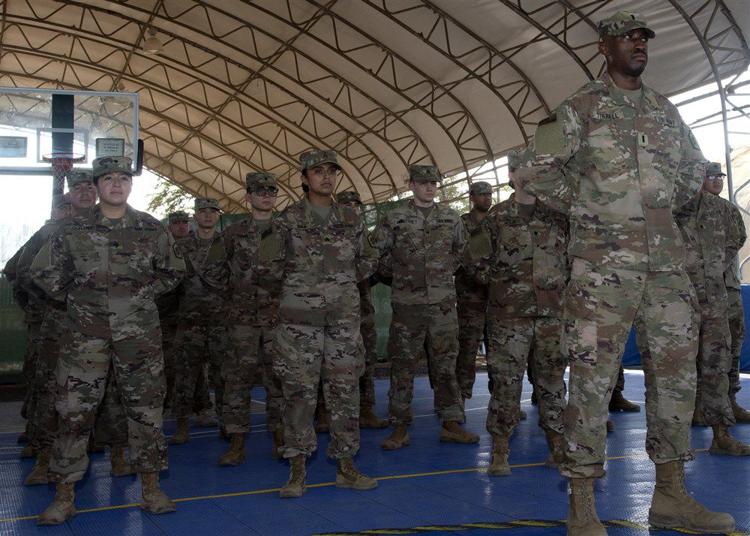 First, this is written entirely from my own opinion. As someone who frequently walks around the campus of UNC Charlotte while wearing a military uniform, at times I find it hard to believe in certain settings that I am viewed as a valuable member of the UNC Charlotte family. This is largely in part due to the systematic and shameless character assassination John Bogdan has faced solely because of his time in military service. I was once asked by a parent who was elated that their child was enrolling in our ROTC program here on campus how the sentiment was around the military at UNC Charlotte, and I sincerely told him that it was good and he had no reason to be concerned, because I genuinely had no reason to be either. 
My perception since then has significantly shifted unfortunately. When discussions in my classroom(s) would erupt with the discussion of John Bogdan and his standing as head of campus safety and security I would regrettably stay silent feeling as though I was obviously in the minority and would open myself up to potential attacks for my opinions. Today I learned from the reporting of Megan Bird, the news editor for Niner Times, that members of the faculty are now calling for his dismissal. Because of this new revelation, I can't help but have a slight inclination that not only some students, but now my very own professors, will view me, over 200 other cadets and vast amounts of veterans who attend UNC Charlotte as "other" because of our military affiliation. I find this to be completely unacceptable, and unbecoming of an institution that was founded upon giving veterans an opportunity at a quality education after World War II. Words can't describe how disappointed I am in the institution that I've grown to love and call home.  
I have never met John Bogdan, or actually even seen him before, but I know he doesn't deserve this. I view John Bogdan as a person who has been willing to lay his life down for me, his family, and for you throughout his service as a military officer. Serving multiple tours of duty overseas in harm's way, with the very real risk of never returning home, is something that I find commendable. To answer a call to public service that demands so much more than most people are willing to give. I encourage everyone to take a step back and attempt to fully conceptualize the challenges, sacrifices, and incredibly hard decisions of a military officer on the front lines, especially one who has reached that level of time in service. It's naïve to think members of the military can simply refuse the duties and locations they are assigned to. The incendiary and hyperbolic language I've heard and read to describe John Bogdan has been personally troubling to me. It is an organized effort to degrade him and his service; these tactics are beneath the UNC Charlotte community, and seemingly contradict the beliefs of many who are calling for his removal. People forget that there is an actual person, a human being, at the center of all this. 
I will say that it is more than okay to have personal objections and issues with Guantanamo Bay and its legality. I encourage and admire thoughtful discussions about issues that are hard and have real world implications on our society. Don't be mistaken; what is currently happening to John Bogdan is not that. What we are witnessing is a vile attempt to make John Bogdan a martyr for a cause he had no involvement in. As a member of the military, John Bogdan worked within the laws, regulations, and rules that dictated his job and life as a service member; everything from how you cut your hair, wear your clothes, and how to perform your duties. If you have concerns about these issues and laws, address them with elected officials and policy makers…not those who wear the uniform. This attempt to tarnish the reputation and admirable service of John Bogdan advances the cause of no one, what real overarching goal would be reached if he actually was removed? There simply would be no fundamental "win" or achievement.This effort is misguided.    
To those like myself, who feel they have had to remain silent on this issue, just know that you have people who share your same sentiments and concerns about this effort. It's okay to make your voice heard even though it doesn't seem as loud as the others. 
To John Bogdan, thank you for your service, sir. You've got plenty of people in your corner.