2021 is a year of optimism, and with it comes bright spring fashion. Get ready for pastels and neutral beige browns, poofy babydoll dresses and classic pieces mixing with the bold. 2021 is continuing the past nineties and eighties trends of 2020 with high rise everything, colorful windbreakers, chunky platform shoes, super crop tops, tie-dye and puffy airy sleeves. Joining those are slinky dresses, super mini skirts and retro knits.
Trends can be a way to spice up your everyday fashion and participate in your era's fashion. Even though they change as fast as the wind blows, they can present something new to try that can become a permanent part of your wardrobe. The key is to experiment, have an open mind and have fun with it! These are a few trends I've been noticing and am excited to wear this season.
1. The Cardigan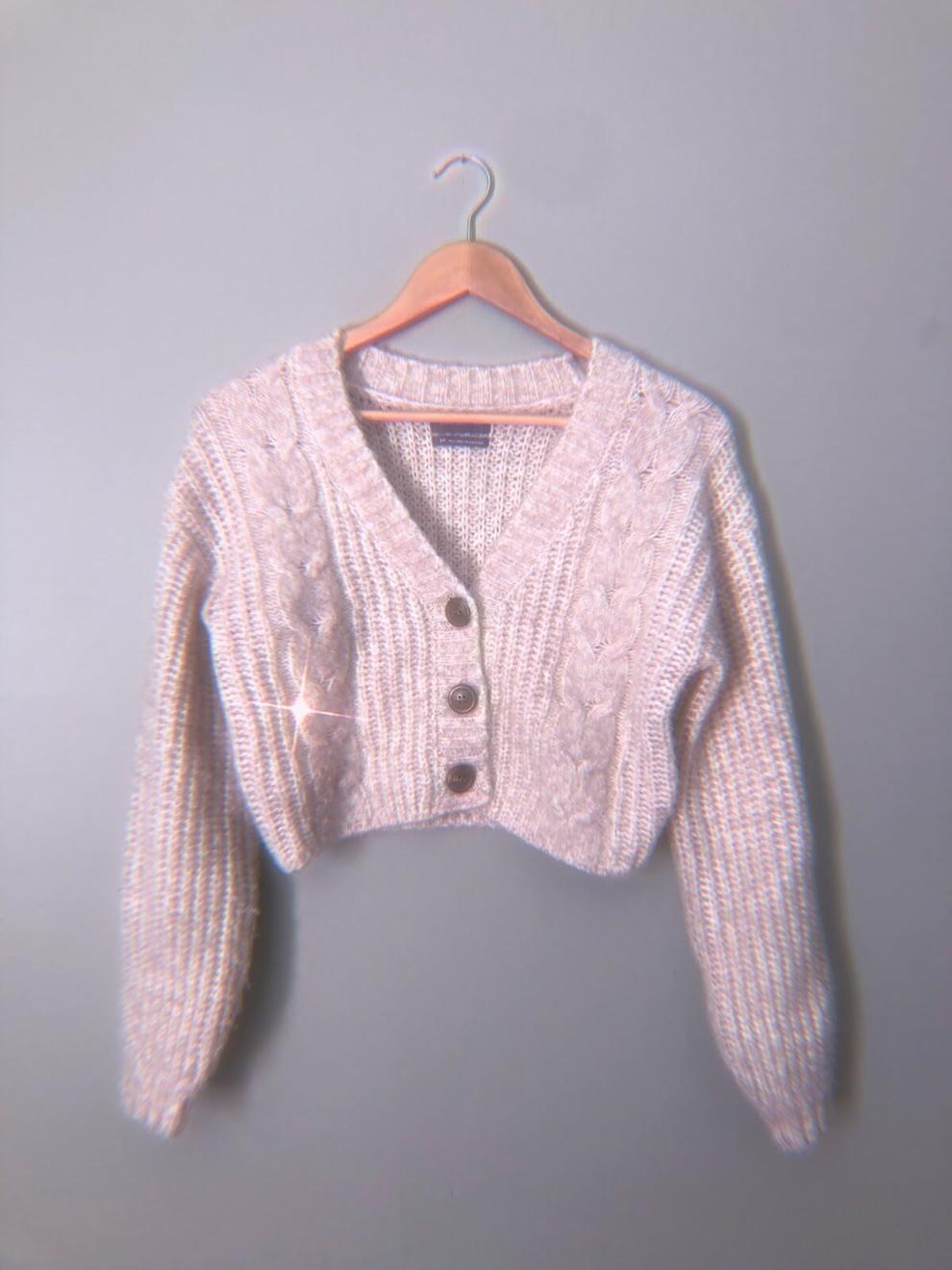 If Taylor Swift's song, "Cardigan," didn't alert you of the popularity of this piece, you'll find you love it from its great versatility. Be it cropped or in a long minimalist design, the cardigan is making a huge comeback this year as an addition to any outfit. You can find it as a chunky knit or thin as gauze. It comes in pastels, standard white, black, or bold pinks. It can be oversized and tightly fitted along the arms or a classy piece for a professional outfit. One outfit option is a light cardigan as a cute date jacket paired with an A-line mini skirt for the warmer weather. Overall, the cardigan is my favorite spring trend of 2021 because it exudes coziness and sweet old-school vibes.
2. Puffed Sleeves
Puffed sleeves are coming in big this season, with celebrities like Selena Gomez wearing a rose floral print puffed sleeve top in her music video for "De Una Vez" part of the new EP, "Revelacion." The airy look gives a strong silhouette and a unique variation to a blouse. Puffed sleeves are also popular in lacy baby doll dresses that float around you in an effortless cloud. Try wearing one of these dresses when going out or having a picnic.
3.High rise
Even though high-rise jeans, pants, trousers and shorts had been popular last year, that trend isn't going away. The mom jeans look has solidified into a standard 2020s look of casual elegance paired with a plain tee or a statement blouse. High-rise trousers or wide-legged pants are the new staple part of 2021. These pants can make an innovative look either as gingham, houndstooth, checkered, or solid color patterns. Joining those in the novel ribbed knit pants replacing regular sweatpants. They're comfy, cute and fancier than your home sweatpants look!
4.Colors
From pale green, sunshine yellow and bubblegum pink to potato brown and other neutral colors, these are the colors you'll be seeing this spring. Tik Tok and Pinterest have shown these to be popular leading up to this year, and now we'll be able to witness them in person as the pandemic restrictions ease a little. It can be styled as little green purses and pink socks to potato brown pants and jackets and neutral all-white outfits. These colors give way to bold combinations together or a bright monochrome outfit.
Frilly and cottage-core also fall along with natural colors and popped up as a new thing for 2021. Designers such as Christian Dior have turned their creativity to the Victorian and magical side, making a softer fashion. You can join in with this trend by wearing Peter Pan collar shirts or dresses and lacy ankle socks with Mary Janes.