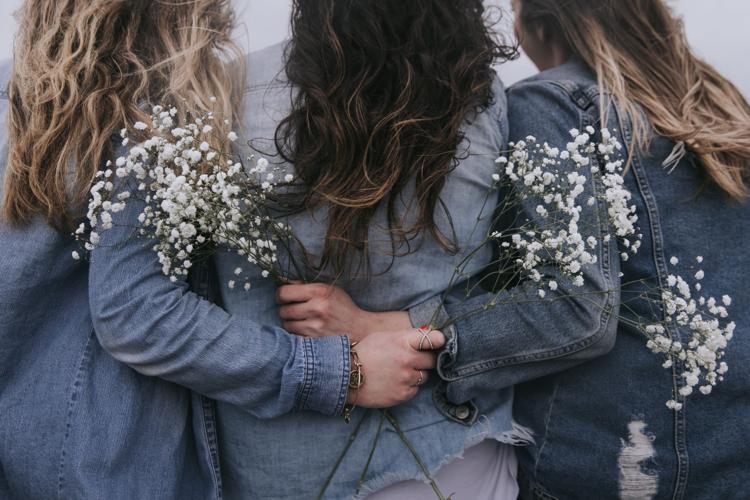 Next to deciding what college you are going to attend, deciding whether or not to go Greek is an important decision every person makes in their college career. By choosing to go Greek or not, you are shaping your college experience. For me, the decision happened in the fall of 2017. I was a transfer sophomore student and was not sure if I wanted to join Greek Life. After deciding to join a sorority then, I have learned a few things along the way.
1. Greek Life is NOT for everyone. During my time in a sorority, I have seen a lot of people come and go. Every person has their own reason for leaving and I truly respect someone who makes the decision to no longer be part of an organization. Whether it is financially related or time management related, or even simply a loss of connection, Greek Life is something that not everyone feels the same way about.
2. Greek Life is a unique and personal experience. Everyone has their own reason for joining Greek Life. It can sometimes be frustrating, especially when people complain about going to chapter, weekly meetings or a required event. I have come to realize the reason I joined does not mean Suzie next to me joined for those same reasons. It is important to understand that two people in the same organization can feel completely different about the organization and that is okay. Although I love my sorority greatly, there have been times where I have really disliked the way my sorority went about something and there have been times where I needed to step back.
3. Greek Life is more than just t-shirts and stereotypes. Greek Life is what you make it, and no one can take that away from you. Despite the fact that some people may know nothing more than Greek Life students tabling outside of Prospector, there is a lot that goes into fraternity and sorority life. From community service to attending chapter meetings, Greek Life does not revolve around stereotypes. It truly can last a lifetime if some want it to last. Greek life has alumni chapters for people who want to stay active and serve their sorority or fraternity after college graduation. 
4. Greek Life is different for every single council and fraternity or sorority. At UNC Charlotte, there are five different councils (Interfraternity Council , Panhellenic Association, Diversified Greek Council, National Panhellenic Council, Independent Greek Council). Each council has multiple Greek organizations for a total of 44 unique fraternities and sororities. Each manages their organizations differently. That means that no two are alike, and each one has their own style. It really is special being able to be a part of something more than just myself.  
5. Greek Life is about time management. Greek Life is filled with endless activities and opportunities. With that said, time management is everything. Being in Greek Life is also realizing you cannot do it all and should not do it all. It is important to choose what really interests you while still attending the mandatory events. Personally speaking, I was on the executive board and that definitely taught me about being a leader in my sorority. It felt like I was living a double life between doing executive board tasks for my chapter and trying to study at times. Balancing all of that can be a challenge; however, it's made me more of a multitasker. One of the most important things I have learned is that Greek Life cannot be everything. You must take breaks, and you really should be part of something aside from your organization. If Greek Life is all you ever do, you will either burn out or never see what the rest of UNC Charlotte has to offer. Greek Life is an excellent part of UNC Charlotte, but at the end of the day, it is only one part. 
Being in Greek Life is beneficial and has allowed me to develop as a professional and as a person. I have gained a considerable amount of useful skills and experiences, simply because I gave Greek Life a chance. I have had the opportunity to travel out of the state to meet other like-minded Greek Life students who also wanted to better themselves and their organizations. I have met women that I will keep in touch with long after we graduate, and most importantly, I have developed into a strong and vibrant being. No two experiences are the same, yet I have no doubt that joining Greek Life has been one of the best choices I have made for not only my college career but for my future.