The week after high school graduation, many newly grads hit the beach for the infamous "beach week." Usually, they congregate in places like Myrtle Beach, renting cheap hotels and spending their days on the beach with a drink in their hand. 
Don't get me wrong, my friends and I definitely wanted to do a fun graduation trip. We just wanted to do something different. So instead of going to a classic beach spot, we decided to go on a cruise to the Bahamas.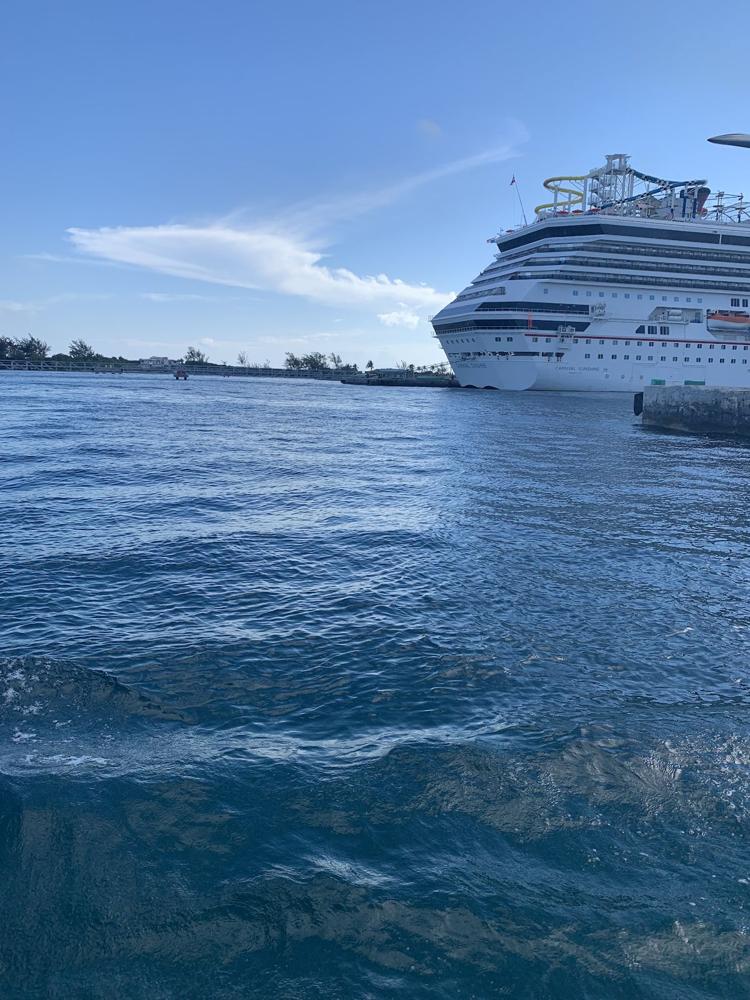 Yes, I know a cruise sounds very expensive, but ultimately, it is a very smart way to go. The upfront cost seems pricey, but it includes almost everything: meals, an amazing place to stay, and all the entertainment you could ask for. My friends and I checked out the costs and booked a 5-day Carnival cruise out of Charleston, South Carolina to the Bahamas. 
I initially had some worries. Being out of the country away from my parents, sharing a small room with five girls, and getting sea sick could all be concerns, but I put aside my fears. Three of my friends' moms accompanied us so we had adults to take care of us if needed. Since I get very motion sick, my doctor prescribed me medication to take should I get seasick. 
Two days after graduating high school, we made the drive to Charleston. We headed down the night before the cruise was to set sail so we could enjoy a nice dinner and some sight-seeing in the city of Charleston. The next morning we gathered our bags and headed to port. I had expected there to be long lines as everyone checked in, but it actually moved very quickly. Before we knew it, we were on the ship and settling in. We left port around noon. We put our bags in our room and ate our first meal aboard the ship. 
I won't lie—the rooms are small. In a room for five girls, we had two twin beds, a pull-out couch, and a loft bed. There was a small vanity, a set of three drawers, and a wardrobe in the room. We also had a small bathroom with a shower, sink, and toilet. It was definitely small, but it wasn't too bad since we didn't actually spend much time in the room.
The second day was a day at sea. My friends and I took this day to explore the ship, hit the pool, attend a nice dinner and an 18+ comedy show. It was raunchy but hilarious. For dinner each night, guests are given the same table and same waiters which allows you to get to know your waitstaff pretty well. Some nights, all the waitstaff would pause for a few moments and perform a brief musical number. That atmosphere was super fun and friendly. Another thing to consider when going on a cruise is how much food there is. You will never go hungry on a cruise; the food is endless and delicious. 
The third day, we docked in Half Moon Cay Bahamas, a private island owned by Carnival. We spent almost all day by the crystal-clear, beautiful ocean. However, the island was also extremely hot. I cannot stress how hot it was. We couldn't lounge in the beach chairs for long until we had to run to the ocean to cool off, and we had to constantly lather up with sunscreen as to not get burnt. It was still a great day though. 
That night was the only night one of my friends and I got seasick. We were passing through a storm, so the waters were quite rough and caused a lot of rocking. I took my motion-sickness medication, but we both ended up having to miss out on the rest of the night and lay in bed sick. 
Our fourth day was in Nassau, which was my favorite day. We started the day with a four hour snorkeling excursion. First, we rode on a catamaran until we reached our snorkeling destination. The most accurate comparison I have is being inside an actual aquarium. Colorful fish, coral, eels, stingrays, and more! The boat then briefly stopped at Rose Island were we took pictures and played in the water.  After lunch we literally shopped until we dropped in the streets of Nassau and got some fun and exciting souvenirs. 
When we weren't at the pool, at the beach, or on an excursion, my friends and I spent the week attending some of the lively events taking place on the ship. Every night after dinner, we attended the nightly show of fantastic musical numbers and high-energy dancing. We also attended karaoke, trivia, played games in the casino, watched comedy shows, went to dance parties, enjoyed movie nights and more. 
Day five was another day at sea. We were all pretty worn out from our exhilarating week so we mostly laid by the pool all day. I had an amazing week but I was ready to get home, get on WiFi (there is no Wifi or service at sea unless you pay for a plan), and see my family.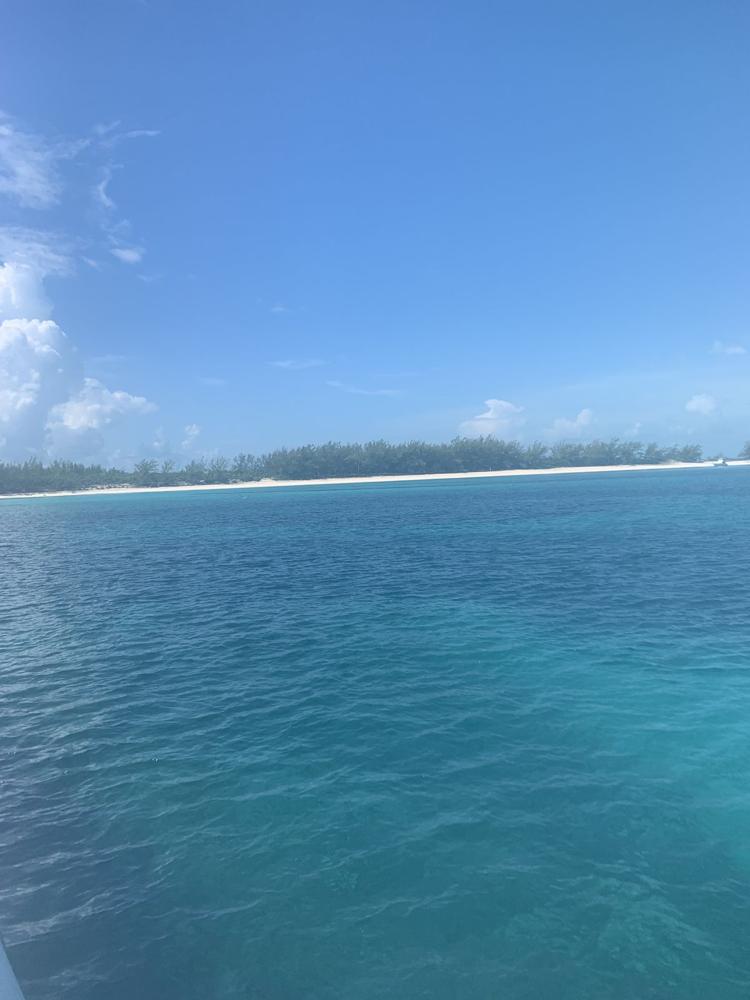 Overall, this is one of the best and most memorable experiences I have ever had. The staff did everything they could to make it fun for guests, the entertainment was unparalleled, and the places we got to see were breath-taking. I think everyone should go on a cruise at some point in their life, and I am so glad I got to go with my best friends.