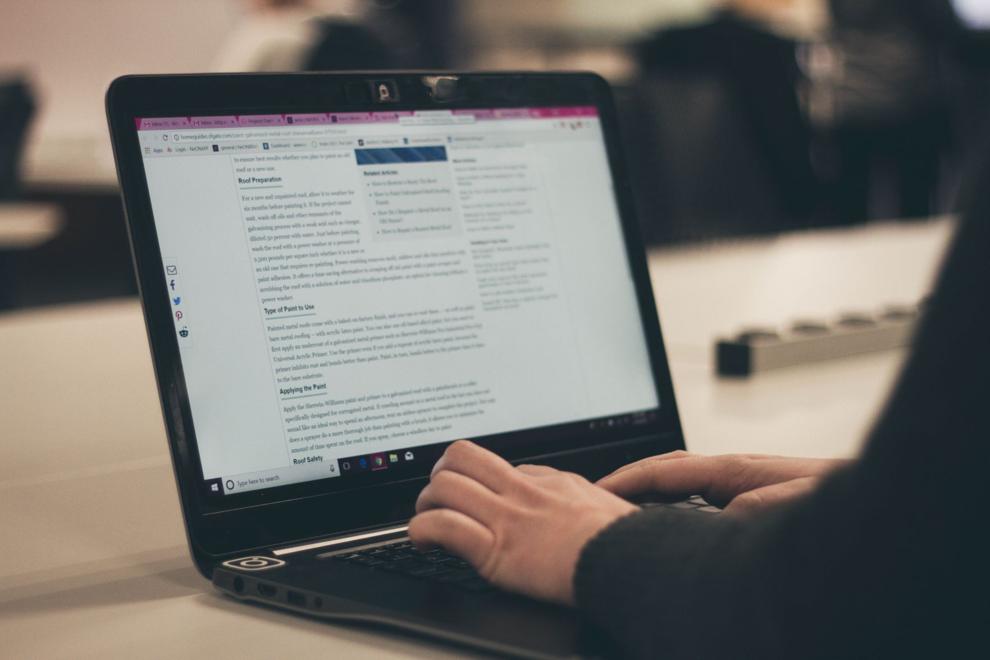 In the past, it had never occurred to me to make a blog. I thought blogging was an old trend or sharing my personal life online would be too risky. But if there's any time to try new things, it's now. When my mom suggested that I share some of my newfound recipes on Facebook and Instagram, I did. It was nice for my friends and family to see what I was up to, but I wanted a different space to keep all of my new hobbies, discoveries and interests. A blog was the perfect candidate.
Deciding to start a blog came with a slew of questions. What website should I use? What kind of details should I share or keep private? I set off to figure all of this out. Unfortunately, not many websites offer free blog space, but the free one I liked best was wix.com. Once I chose the blog format I wanted, all I had to do was write.
First, I needed to create boundaries. I knew I wasn't willing to share photographs or the names of family and friends. I knew I was willing to share certain opinions, but not others. For example, I write a lot of film, television, book and even tea reviews. I want to give my honest thoughts and encourage readers to experience things for themselves so that they don't have to take my word for it. This blog isn't meant to push any kind of agenda. 
That doesn't mean that your blog has to be the same way. If you have something that you're passionate about changing, like the current climate crisis or advocating for a higher minimum wage, then write about it. Push yourself without making this seem like a chore.
I understand that it can be difficult difficult sometimes. There is nothing difficult about your interests. If there's a conversation, debate, or argument that you often have with friends or family, maybe that's the thing to blog about! A few of the pages on my blog are just fun facts about concepts, people or events that interest me, like figures on Brazil's political parties or excerpts of poems. That's all this has to be: an outlet, a record-keeper and a tool for socializing in the midst of social distancing. 
I didn't think I would ever start a blog, let alone tell anyone I started one. Here I am, typing whatever makes me happy and keeps me entertained and engaged in this time of tedium and isolation. This has become a daily ritual for me that connects me with everyone and everything in my life. My cousins all the way in South America read the recipes I post for ideas about what to cook. My aunt, close but far in South Carolina, skims my book reviews for inspiration for the now-virtual library where she works. It may surprise you that other people could care about what you care about. We all have our little projects, the things we've always wanted to do but for any number of reasons can't. So if you can't do it, talk about it. Think about it. Write about it.