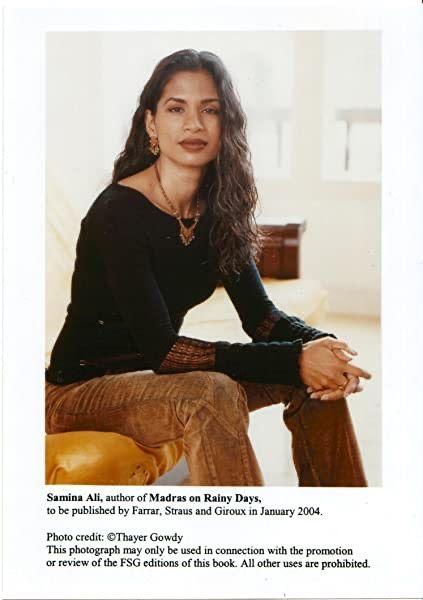 Rating: 5/5
Genre: Drama, fiction
At first glance, this is a book about a woman named Layla not fitting into either of her cultures. She is neither American nor Indian. But the underlying story is about more than just Layla. It is about her mother, her best friend, her ex-lover, her husband, her father and her step-mother. Every character in this novel wants to know who they are, and in turn, who their loved ones are. How do they fit in with one another? Are these characters pieces of the same puzzle? If they come together, what kind of pictures will they form? These questions are Layla's biggest burden and worst fear. 
The author and the protagonist share a lot of similarities. Both raised in the United States and Hyderabad, they are caught between the freedom of what is known as the Western world (the Occident) and the traditions of what is known as the Eastern world (the Orient). In this world that is partially fictitious and partially realistic, there is one tragedy after the other with very little reprieve for either Layla or the readers. This makes the book difficult to read in one single go. It is honest both in how the characters react to one another and in how the world impartially doles out the bad and the good of life. 
This book is feminist and modern, but it is also very realistic. It's about a woman's place as a Muslim Indian and her social influence. However, the book makes it clear that although women weren't able to walk alone down the street, they did wield a specific power in the household. The theme of belonging is prevalent throughout the book in more ways than one. Who belongs to what? Who belongs to whom? According to Layla's new mother-in-law, her son Sameer is now Layla's responsibility. 
A lot of what Layla seeks is something she was never able to find in her father, who rejected her for not being the son he always wanted. It's not a new narrative; unfortunately, it's one that many first-generation Americans are all too familiar with. She, just like the other characters, doesn't know what she wants—except, of course, freedom. All the characters want freedom for or from something. Layla's father wanted freedom from her mother and from the confines of their religious limitations. Layla wants the freedom to be the daughter that her father has always rejected. 
This book can speak to anyone. Prominent topics include LGBT+ discrimination, abortion and arranged marriage. Whether you relate to one character or a whole theme, this book is for anyone who has been unsure of themselves, their culture, their religion or the people they love. The audience is taken on a life journey with Layla as she unwittingly finds skeleton after skeleton in every closet. Throughout the book, Layla is reminded that her name means darkness. This story shows the readers that things don't need sunlight to be revealed; they can just as easily be exposed in the blackness of reality.