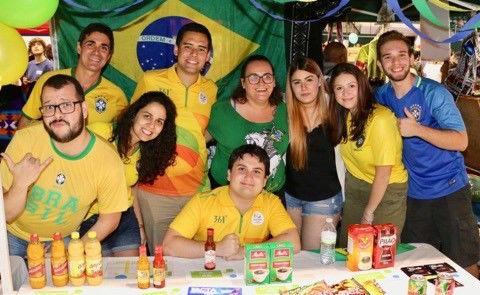 Brazil is the biggest country in South America. There they speak Portuguese and play futbol (soccer). You may know it being by the Amazon. And, yes, the burning, horrible fires are tragic. But hopefully, with a lot of hard work, it will be back to how it was before soon. As a Brazilian, I am constantly explaining what my traditions are, what kind of food I eat and what my family is like. With BRASA, I don't have to do that.
BRASA's acronym stands for the "Brazilian Student Association." According to its constitution and bylaws, the purpose of BRASA is the following: "to create an enriching community between Brazilians students and students with an interest in Brazil. To facilitate academic, business, and cultural events. To promote communication and develop relationships through social activities. And to provide a way to meet Brazilian students at the University of North Carolina at Charlotte." A few ways to describe the organization would be social, community-oriented, cultural and international. 
I am a first-generation American. That means my parents immigrated from Brazil to the United States before I was born. Brazilian culture has always been a big part of my life despite not growing up in Brazil. Unfortunately, though, I haven't had the opportunity to meet with too many Brazilian-Americans such as myself. This club actually didn't exist when I started my freshman year here at UNC Charlotte. I was ecstatic when it was eventually formed, realizing that I would have the opportunity to meet with like-minded individuals here at my university. 
The following are interviews that I conducted with two of my fellow members of BRASA. 
Brando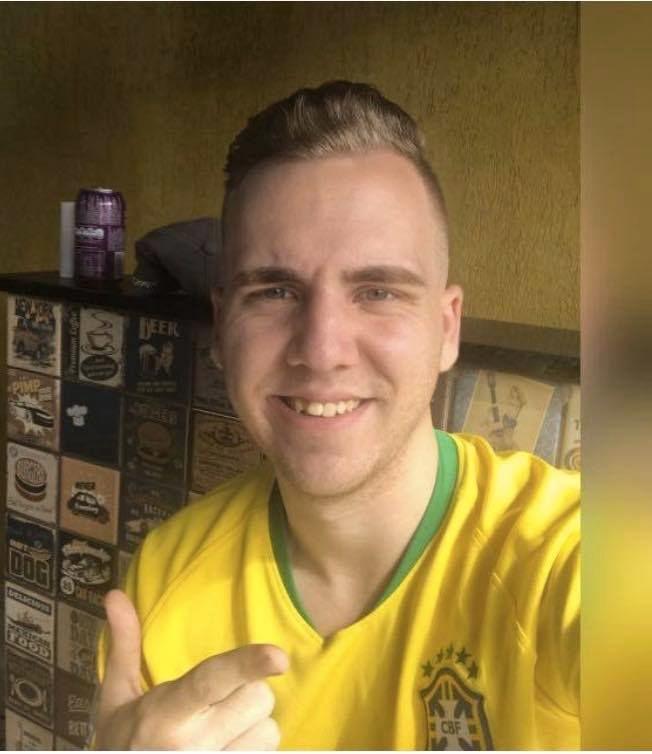 What Is the Mission of BRASA?
To make the local population conscious of Brazil and all things related to the country by putting on events.
Who Can Join?
Anyone who has learned Portuguese, anyone who is from Brazil or anyone who has an interest in the country or the culture.
How Did You Get Interested in BRASA?
I became interested because I want to learn more about Brazil here on campus. I already know a lot of people in Brazil, but I want to let other people know about Brazil.
What Are BRASA Events Like?
As of yet, we haven't had many events, but we usually hold fundraisers or offer information and awareness about Brazil.
What Is Your Favorite Thing About Portuguese?
I love the amount of expression and the thoughtful connotations of Portuguese. Also, the Brazilian people are incredibly good and kind.
What Is Your Favorite Thing About Brazil?
Brazil is a country that is very diverse. It is there for whoever wants to explore it, whoever wants to discover new things from it.
Original Interview in Portuguese
1. A missão é conscientizar a galera local sobre o Brasil e coisas relacionadas ao país por eventos. É para qualquer um que aprende ou fala português ou que é de ou tem interesse em um país lusófono, especialmente o Brasil. 
2. Me interessei pq queria conhecer mais brs aqui no campus como ja conheço varios no brasil e tbm queria ajudar a conscientizar a galera sobre a cultura brasileira e sobre o Brasil em geral 
3. Os eventos da BRASA são poucos mas se incluem as vendas, eventos culturais, etc. 
4. Adoro a expressividade e a índole pensativa da língua portuguesa, inclusive o calor do povo brasileiro extremamente gente boa. Brasil é um país muito diverso que está para qualquer um explorar e disfrutar.
Danilo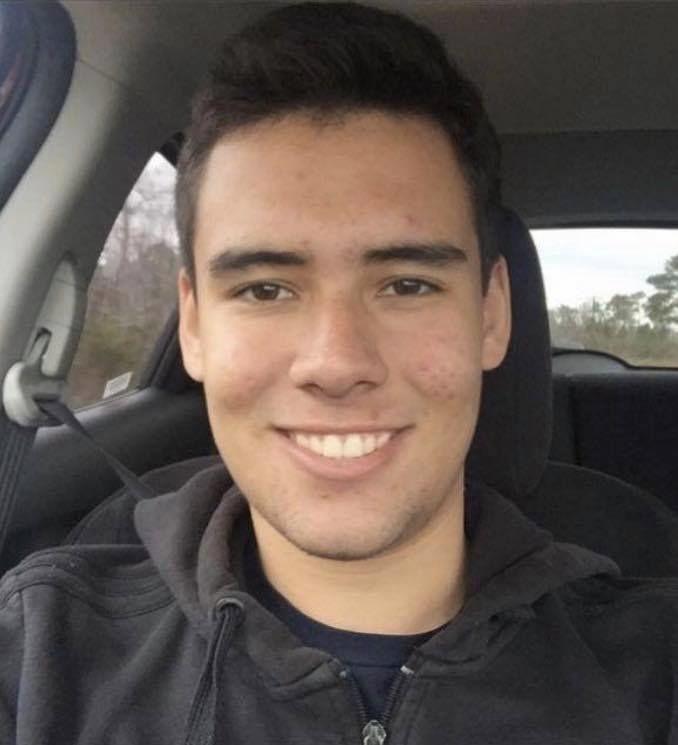 What Is the Mission of BRASA?
BRASA is a nonprofit organization that consists of Brazilians that are studying outside of Brazil. It has over 7,000 members in over 90 different universities worldwide. Here at UNC Charlotte, we have a local BRASA Partner, the "Brazilian Student Association," and our members consist of Brazilian students, students that have family from Brazil and students that are interested in the Brazilian culture.
What Are BRASA Events Like?
We are a pretty new organization here at UNC Charlotte. So far we've been trying to spread awareness about our club and Brazilian culture and have done fundraisers with Brazilian foods as well as a Samba (Brazilian dance) class for our members.
What Is Your Favorite Thing About Portuguese?
I love how people in Brazil are really friendly and tend to help each other out. I also love the food a lot.
What Is Your Favorite Thing About Brazil?
About Portuguese, I think it is a beautiful language and it has the benefit of being really similar to Spanish.
--
Unfortunately, I haven't had the opportunity to attend many meetings due to time constraints, but I was able to help out in the Brazil booth at UNCC's International Festival. I know that this club will continue to grow in both membership and outreach. Who knows? Maybe it will also spark an interest in Brazil that could lead to UNC Charlotte offering more courses related to Brazilian culture and language.