Charlotte is different from other large cities in that its charm is settled across little neighborhoods sprawling the entire Charlotte area. There are boutiques, parks and unique restaurants in each town ranging from Matthews, South Park, Midwood, South End, etc., and within these neighborhoods lies a gem of an ideal coffee shop. The following list will tell you the three best coffee shops for those who truly love coffee and its atmosphere.
Coffee became one of my many loves a few years ago when I first encountered the joy of a well-made latte at Not Just Coffee. This experience led me to find other coffee shops that are experts at producing a quality latte time and again. In the process, I learned that what I love that each coffee shop is diverse, with stylish people working hard and enjoying together the love of coffee.
I judged each coffee shop on its ability to serve fresh and interesting roasts, natural syrups and creations and a comfortable, aesthetically pleasing atmosphere. The following coffee shops meet all of these criteria and hold characteristics that make them stand out from the rest. Charlotte's coffee scene has changed over the last few years, and I am happy to say that there are great options for the love of coffee in charlotte.
1. Not Just Coffee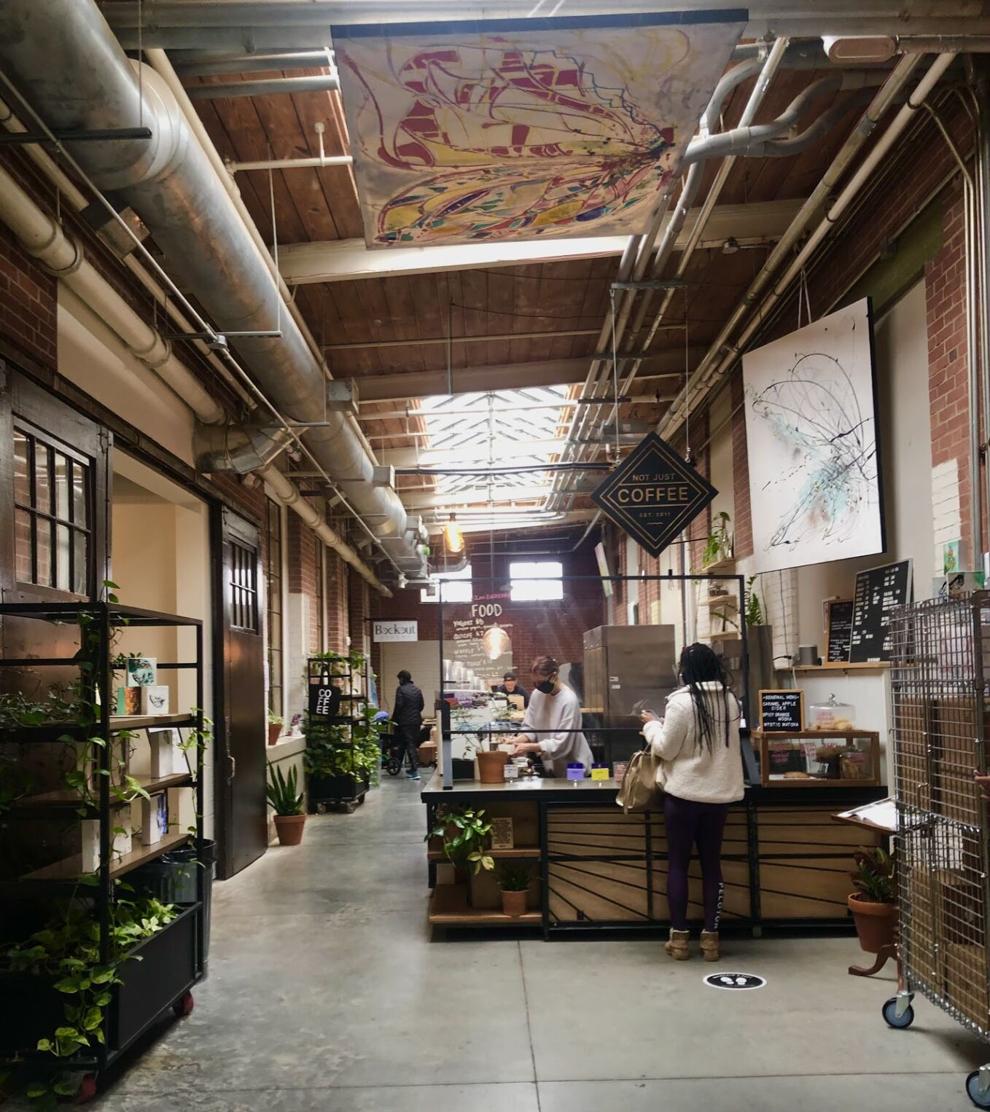 Not Just Coffee is the coffee OG of Charlotte as they opened their first location in 2011 on 7th Street Market. Since then, they have opened five other locations that serve the same quality coffee and maintain the minimalist look. Their motto of loving people, not just coffee, shows their mission of bringing people together through coffee.
I love all of their locations, so every Not Just Coffee location will always hold a tender place in my heart from when I first became a real coffee connoisseur. The caramel latte is their staple drink that captures the pinnacle of their taste. Made from a light roast of Counter Culture Hologram beans melded with the house-made caramel syrup, each caramel latte at Not Just Coffee is crafted with expert care and usually some nice latte art.
On the subject of latte art, they also routinely hold latte art competitions for baristas and anyone who wants to watch and taste their creations. If you follow them on Instagram, you'll be able to know when you can enter into the coffee experts and watch the art of coffee come alive!
Each Not Just Coffee location has a modern industrial look with plants adorning shelves, open spaces, minimalist seating and wooden interiors. There is plenty of seating for doing some homework, having a coffee date, or taking a coffee to-go. However, don't expect couches or any wacky syrups since they take pride in a stripped-down menu that provides just one or two seasonal drinks. Coming to Not Just Coffee is ensconcing yourself in the true essence of a well-crafted latte.
The location closest to UNC Charlotte is the 7th street location since it's right on the 7th street light rail stop. But, I recommend going the extra ten minutes until the East/West stop to the Atherton Mill location since it has a separate space, unlike the open food stall design of the 7th Street Market. The Atherton Mill location is quieter and provides more seating.
2. Brakeman's Coffee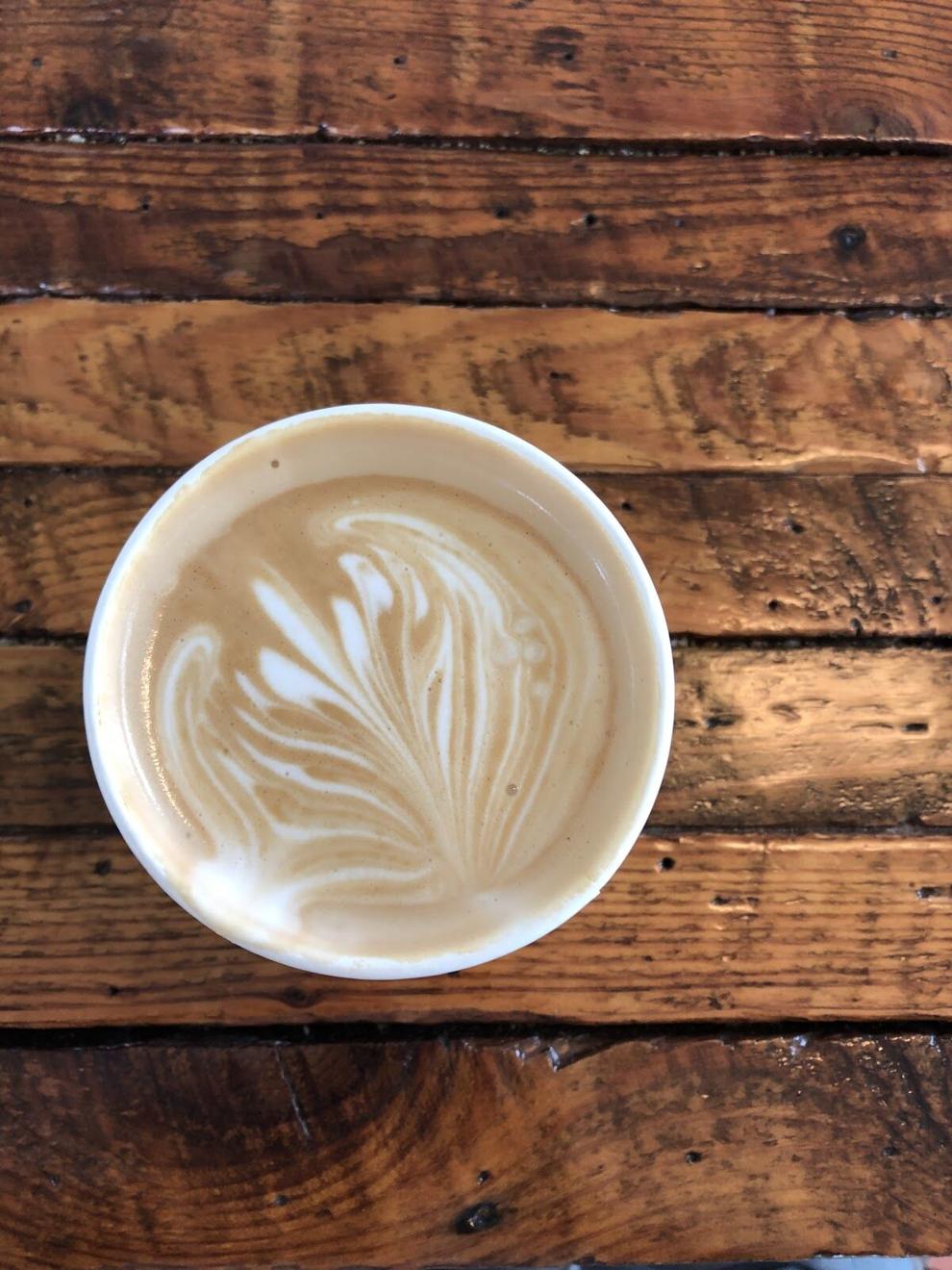 Located in a large remodeled house in downtown Matthews, Brakeman's Coffee creates a culture of slowing down and enjoying coffee with a friend or lounging on a couch with a laptop for some homework. Their name comes from the railroad located a minute's walk from the shop and folds the philosophy of putting the brakes on your life and appreciating the small joys of coffee and tea. Even though they have relaxed vibes, they have fast service and efficient hospitality.
They have a considerable menu with quite a few unique drink options with railroad-related names ranging from coffee, tea, shakes, smoothies and ice cream, along with a varying selection of baked goods. When I go to Brakeman's, my favorite drink is the lavender vanilla latte. Even though they aren't house-made, their syrups are subtle and complement their rotating seasonal roasts sourced from Haerfest Coffee.
The jazzy atmosphere, cozy interior, ample seating inside and outside and consistent taste are what have me coming back to Brakeman's. Being open later than most coffee shops (they close at 7 p.m. every day they're open) also makes this coffee shop more accessible. The 25-minute drive from UNC Charlotte is definitely worth it!
3. Summit Coffee Co.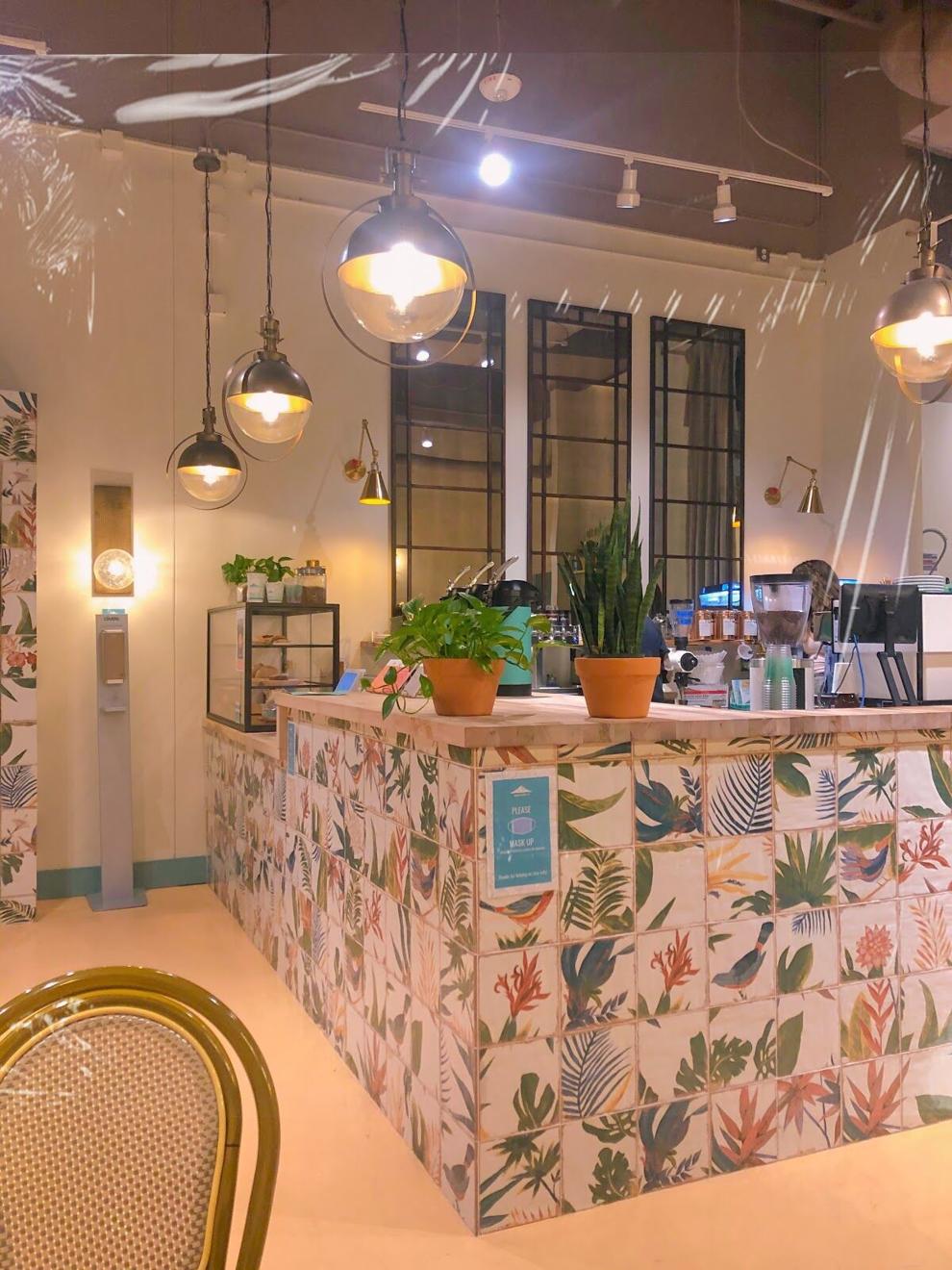 Summit Coffee Co. is my second coffee crush after Not Just Coffee, but it's third on this list because my favorite location is in Davidson, and their NoDa location is not as tried and true yet. Summit Coffee Co. provides delicious self-roasted coffee and authentic house-made syrups. Their focus on coffee as a journey reflects their seasonal options, such as the most recent Valentine's day drink, the honeysuckle rose latte. It tasted like flowers, beauty and love-made liquid. I recommend trying it before they remove it from the menu!
The NoDa location is probably the closest coffee shop to UNC Charlotte, right on the 36th street light rail stop. It doesn't have as much seating like the other options, but it has a sweet floral look and wonderful seasonal coffees and baked goods.
I like to follow my favorite coffee shops on Instagram, so I can be the first to know about new coffee concoctions. The NoDa location opened at the end of 2020 and is still trying to gather steam as a coffee shop powerhouse. However, they borrow a lot of its customers from those who love their Davidson location. So give this coffee shop a try to help your local businesses instead of Starbucks again!