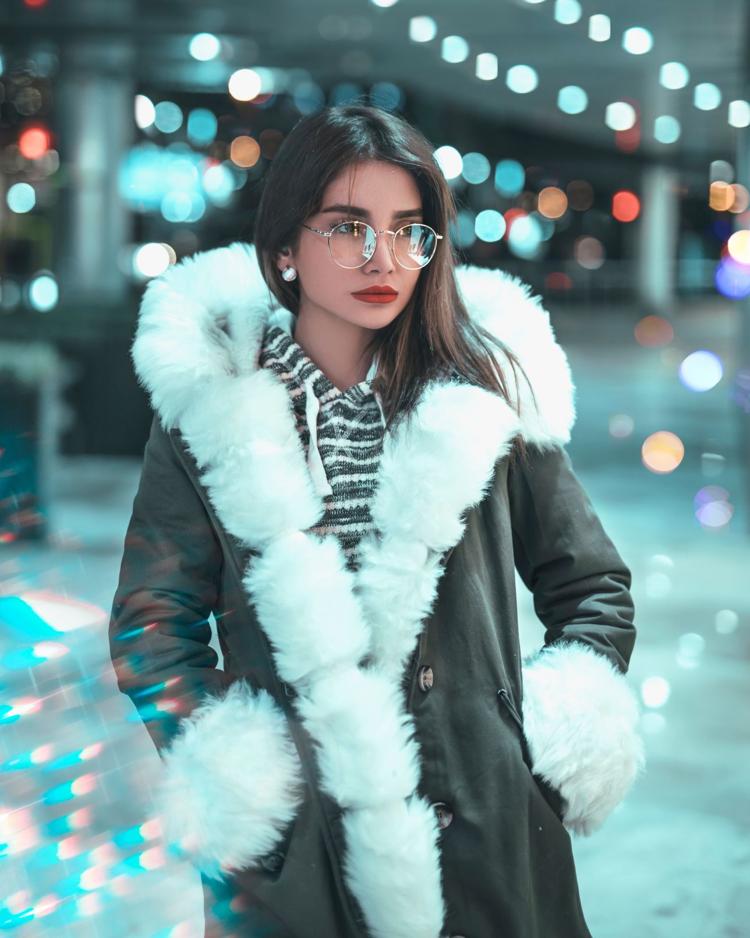 It's winter. You know what that means. It gets dark much earlier, and you feel tired (and stressed) with the new semester well underway. You're constantly applying hand lotion and chapstick to avoid all sorts of dryness, and most people are just waiting for March to arrive so we can finally switch back into spring and summer mode. 
But the winter season can be the best time to create some major changes in your life: simply start with your wardrobe. After all, new year, new you, right? It's the time of year when we're all busy making new year's resolutions and setting goals to make this year the best one of our lives. 
Being a busy college student makes it easy for our daily look to be something comfortable and easy to wear, like classic black leggings and a sweatshirt. But changing up your style can be the perfect way to ring in the new year! So many new fashion trends can be made affordable and comfortable, so why not give them a shot? With two months of winter left, this is the perfect time to finally switch up your everyday look.
Let's start with a basic piece: a turtleneck. Street style photographs from throughout the season show the biggest influences in fashion wearing the standard, basic turtleneck we're all so used to seeing. Reigning colors like beige and black are popular and common, but a new trend may come as a shock: turtleneck sweaters in bright neon colors. The neon brings a pop of color to a basic outfit. Paired with simple jeans, these bright sweaters can make you look ready to walk the streets of New York as well as head to your next class!
Even though it isn't always as cold as it should be for winter in North Carolina, it's always a good time to rock an outfit featuring a chunky sweater. Statement sweaters are always perfect to make a basic outfit look chic and stylish, and they're found at almost every clothing store. A sweater with a fun print, one with tassels on the ends, and one made with a feathery material are all examples of fun statement pieces that can make for an easy and comfortable winter fit.
This winter, you may notice your favorite celebrity wearing a large puffer jacket that is the highlight of their outfit. Billie Eilish, Ariana Grande and Kendall Jenner have been known to wear these statement pieces. Just because these A-listers wear them doesn't mean you can't wear them to class. They're bold, fun and (most importantly) keep you warm. A cozy and cute outfit idea would be one of these jackets paired with light blue skinny jeans, some white sneakers and a long-sleeved shirt underneath (keep your jacket unzipped for a more relaxed look.) Tuck in the shirt slightly and you're looking like a superstar walking into a lecture.
An easy way to upgrade any outfit is through accessories; some of the most popular accessories for the winter season are hair clips and headbands. Big, statement hair pins with fun designs or large headbands are listed by several fashion magazines as some of the biggest trends of the season. Push your hair back with a fun clip and your basic t-shirt/jeans combo instantly looks more polished and fashionableAs for me, my favorite trend of this winter is the bold sweaters that have been sweeping celebrity (and hopefully college campus) fashion this season. I love the feathers, graphics and embellishments that have been added to plain, solid colored sweaters. They're easy to dress up or dress down, paired with jeans for a cute and casual look or with a tight skirt and heels for an evening outfit. 
Not only are they so easily styled, but they're affordable and everywhere. Forever 21, H&M and Francesca's are some of the most popular retailers. Many local boutiques are popping up across town, and they all carry trendy pieces like these fun sweaters. I've also found so many cute ones at Target and Marshall's, which are really affordable places to find these statement pieces.
These were some of the trends we saw emerge during winter 2019 and will continue to be popular in the early months of 2020. Let's get excited about the new year: here's to accomplishing new goals, making new relationships, and living our best year yet!