As some of the newest members of the Niner family, Surely you are all very excited to see what UNC Charlotte has in store for you. While there is certainly no shortage of activities to take part in and adventures to have in the greater Charlotte area, this guide will be focusing on some of the exciting things that you can find right here on campus. From the campus' best dining options to activity centers and even some lesser-known services, this guide will go through just four of the many exciting things that you all have to look forward to as Niners.
1. University Recreation Center (UREC)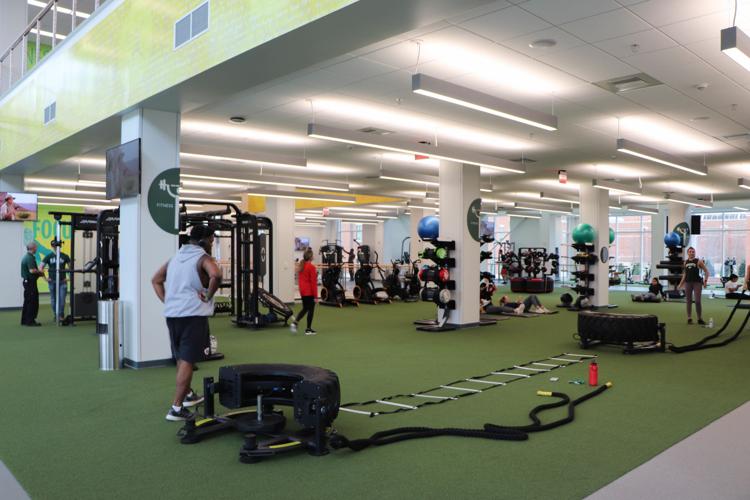 Opened in January of 2020, this top-notch, this state of the art fitness facility harbors just about every single athletic activity under the sun. Consisting of a staggering five floors equipped with basketball courts, cardio machines, weight-lifting equipment, an indoor track, yoga studios, indoor and outdoor pools, and so much more, (if you read that list in one breath, congratulations) you're sure to find something that you enjoy at the UREC. Whether you want to simply come in with some friends and work out, start up a game of pickup basketball, or even attend one of the many group fitness classes, UREC is a place that many Niners enjoy visiting every day.
2. Toby Creek Greenway
If you ever feel like taking a nice, relaxing walk (or run, or jog, or bike ride) after a hard day of studying or after finishing a difficult project, then Niner Nation's got you covered. This system of trails runs throughout UNC Charlotte's campus and exists as part of a larger system of trails that will take you through several surrounding neighborhoods and even the University Research Park. The trail is smoothly paved, making it highly accessible for people of all ages and abilities. Also, the fact that a good portion of the trail runs through nature-filled and peaceful wooded areas means that this trail provides the perfect setting for anyone looking to get away from all the hustle and bustle that can often be seen on our campus.
3. Jerry Richardson Stadium

Though I would recommend attending events at all of the campus' sports venues at least once, I would argue that Jerry Richardson Stadium stands as one of the most impressive of them all. Whether or not football is up your alley, you owe it to yourself to come out during a game, as nothing quite matches the experience of joining in with the crowd to lend your support to your fellow Niners. With a full-scale jumbotron, concessions available on-site, and plenty of seating for you and all of your friends, you're sure to enjoy your time watching our team go to work on the field.
4. UNC Charlotte Botanical Gardens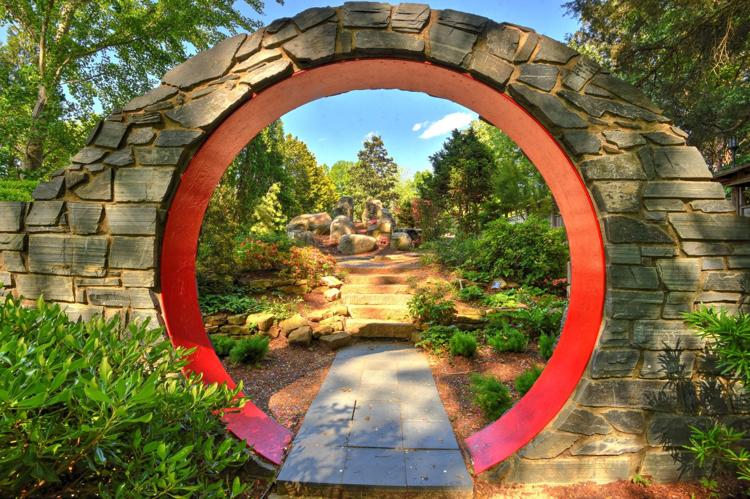 If you want to see one of the most truly beautiful and soothing areas that UNC Charlotte's campus has to offer, then look no further than the Botanical Gardens. Speaking from experience, there is nothing more entrancing than simply walking through the trails taking in all of the beautiful plant life and sculptures that fill the area. As a personal aside, I was actually told to explore the botanical gardens as part of a scavenger hunt for one of the first classes I ever took at  UNC Charlotte, and I can genuinely say that was the only time that my school work actually helped me de-stress rather than causing stress. 
So, these are just some of the places that you should all check out shortly after you arrive on campus, but this is far from all that our campus has to offer to Niner Nation. At the end of the day, one of the best things that a new student can do as they arrive on campus is to be curious and adventurous as they become part of the Niner family. Our hope is that every single one of you feels welcome and at home from the moment you step foot on UNC Charlotte's campus, and that all of these places and more help to make your time as a Niner a part of your life that you will always look back on fondly. Go Niners!